From Bali to 2 Nusa Islands : Castaway Escape by Bali Hai Cruises with Diving Experience
Cruise in the magnificent Castaway Escape and dive into the crystal clear water of Lembongan Beach
Pick Up and Sending Provided
---
Get in Castaway Bali Hai Cruise: Enjoy The Amazing Nusa Islands
Let the adventure begin with Castaway Bali Hai Cruises to Nusa Islands. A cruise from Bali is not short of spectacular shore excursion opportunities – wander Nusa Islands, snorkel the spectacular Crystal Bay, discover and explore marine life by diving in Nusa Lembongan. Begin your cruise from Bali. You will be picked up from your hotel, just simply tell your hotel location. Then, sail away from Bali to Nusa Islands. Blessed with the incomparable natural beauty of Nusa Penida and Nusa Lembongan, also great weather and a contagiously relaxed atmosphere. 
Upon arriving in Nusa Penida, we will transfer you to start snorkeling in Crystal Bay or Village tour. Move to Lembongan Island for lunch, then have a close look to see marine life from the underwater viewing windows of Semi-Submersible. Take part in beach volleyball, riding Banana Boat. For sure, with our Castaway Bali Hai Cruises with Diving Experience package, you can join in Fun Diving or Scuba for free. 
Experience Nusa Lembongan Scuba Diving
Once arriving in Bali Hai Harbor the fun can already begin – Trolling line is provided for you to experience fishing along the way to Penida Island. Experience it all on board a Castaway Bali Hai Cruises.  It's always a good idea to catch a breeze and feel the wind in your hair aboard a sailboat. Once arriving in Nusa Islands, take a dive down under!
Nusa Islands marine life explore will be an experience any passionate diver, advanced or beginner will never forget! Experience the underwater world through the eyes by scuba (for a non-certified diver) or diving (for a certified diver).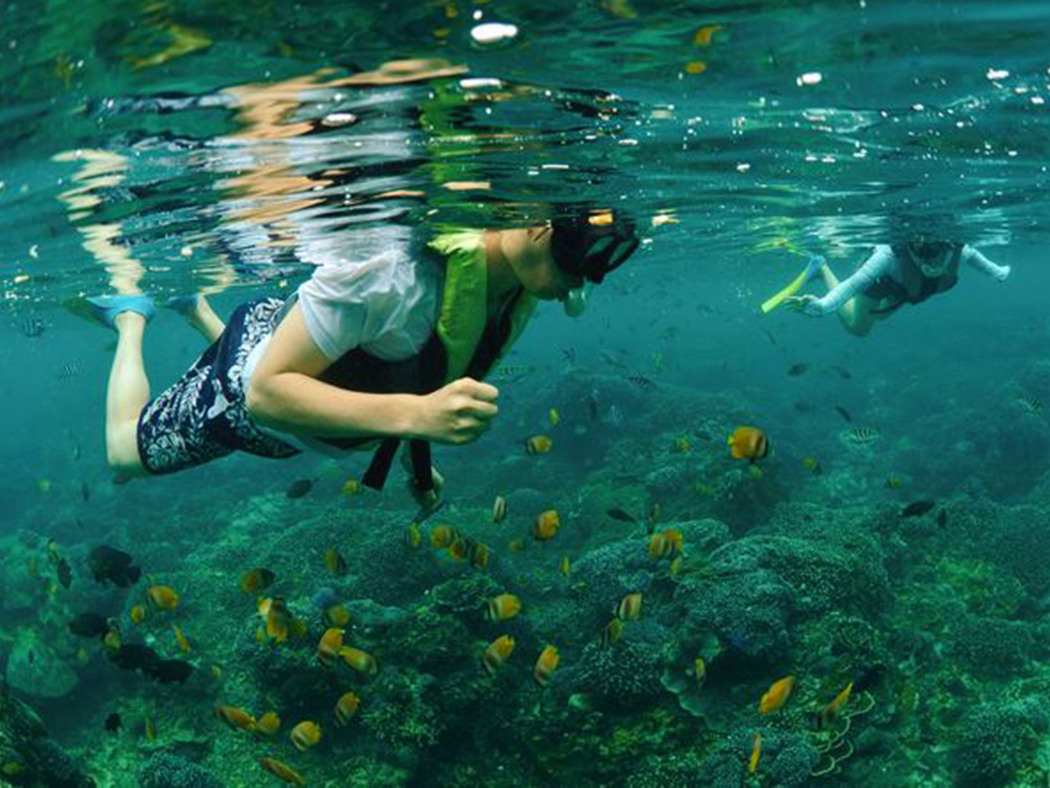 Start snorkeling and see underwater creature, or you can join in village tour in Nusa Penida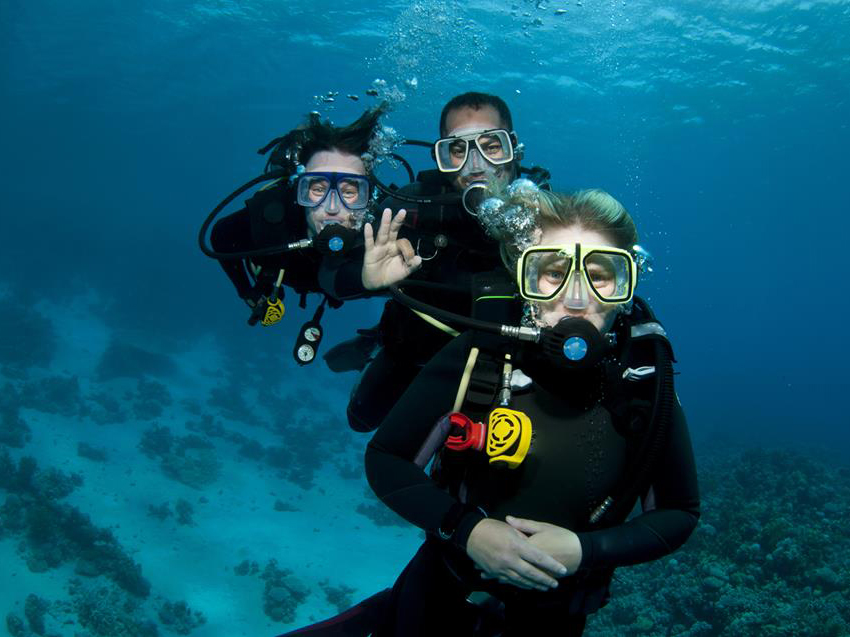 Cruise from Bali then relishes the underwater world! See stunning reefs, turtle and colorful tropical fishes all around through the eyes by Scuba or Fun Diving in Nusa Lembongan.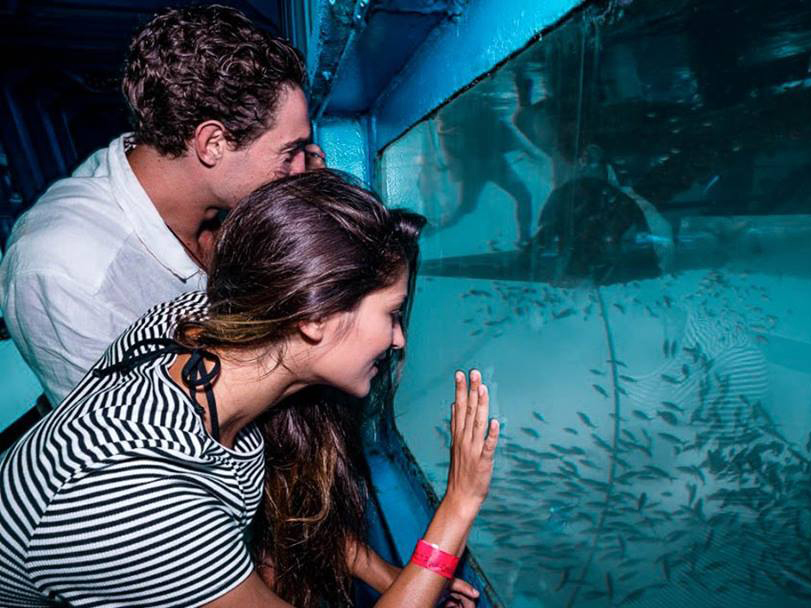 Submerse yourself into the underwater world and have a close look to see marine life from the windows of the semi-submarine.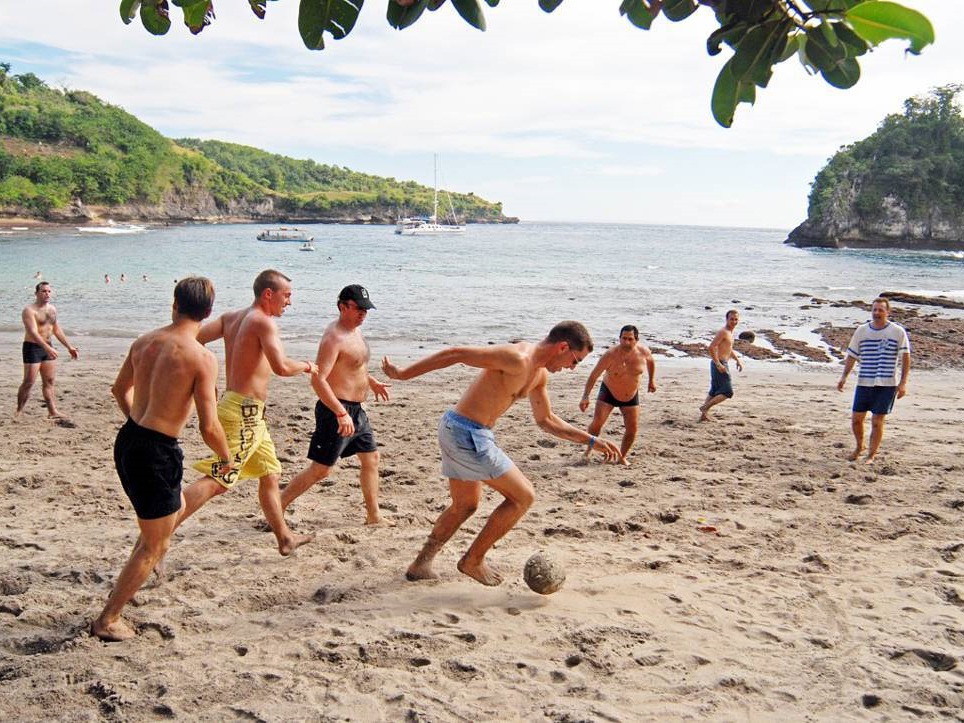 The beach's sand and sun attract more people with volleyball games at the beachfront.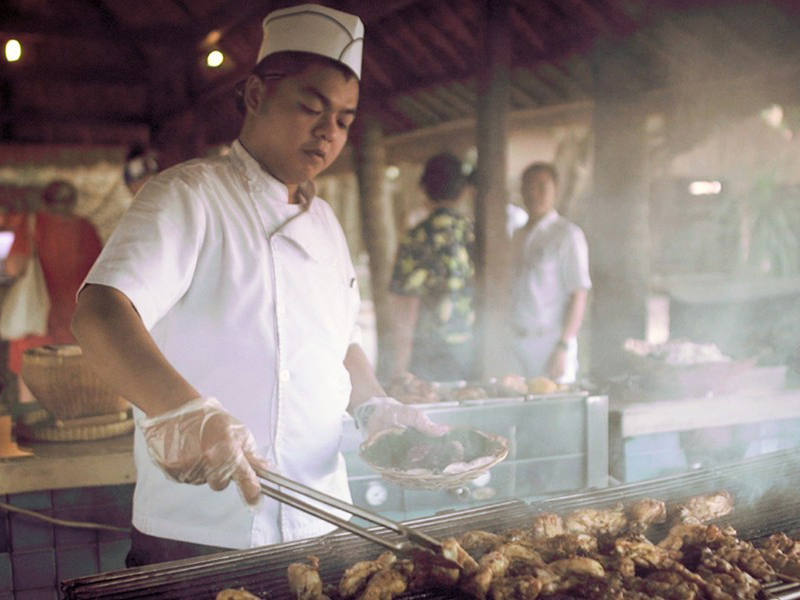 Indulge in the wide selection of food and BBQ in Beachfront Restaurant
WHY WANDERNESIA?
Handpicked Experiences
Discover amazing things to do in Indonesia
Best Price Guarantee
More saver with best price & no hidden cost
Local Expert Support
Our local experts are ready to give you the best recommendation