Yogyakarta: Private Tagestour des Borobudur Tempel mit deutschsprachigem Reiseleiter
Die aufregende Reise zum Borobudur-Tempel mit einem deutschsprachigen Reiseführer
Pick Up and Sending Provided
---
Discover Yogyakarta Ancient Time with a Borobudur Tempel Tour
Go on a private historical Borobudur Temple (or Borobudur Tempel in Deutsch) tour at Yogyakarta and discover the relic of Ancient Mataram Kingdom. Begin your tour with a convenient hotel pick up at 08.00 AM. Let your German Speaking guide take you to Borobudur Temple, Mendut Temple, and Pawon Temple. As the largest Buddist Temple in the world visiting Borobudur is clearly the number one activity when spending a few days in Yogyakarta. First constructed in the 9th century during the reign of the Sailendra Dynasty this outstanding temple reflects a blend of Old Javanese indigenous beliefs and the Buddhist principle of attaining Nirvana. This UNESCO World Heritage Site has three levels symbolize the three superimposing spheres in Buddhist cosmology; Kamadhatu (the world of desire), Rupadhatu (the world of form) and Arupadhatu (the world of formless). Walk along the temple complex and your guide will explain the relief with each story. Then marvel at the stunning Buddha stupa at the upper part. Here, you can also enjoy the majestic landscape, the beautiful  Mount Sindoro, Sumbing, Merapi, and Merbabu that surround the temple. On this Yogyakarta tour, you will also visit the smaller temple; Pawon and Mendut temple.
Get a Closer Look at Pawon Temple and Mendut Temple Architecture
Head to Pawon Temple, a Buddhist temple located on the axis lines connecting Mendut Temple and Borobudur Temple. Built around the 8th – 9th centuries, this temple is called "a jewel of Javanese temple architecture". The architecture reflects a mixture of  Hindu and Buddhist styles. The last stop is Mendut Temple, this temple may not as majestic as Borobudur but still magnificent. This temple is the oldest of Pawon and Borobudur. The intricate details can be compared with Borobudur itself. The unique fact is that all of those Buddhist temples were constructed along in one straight line.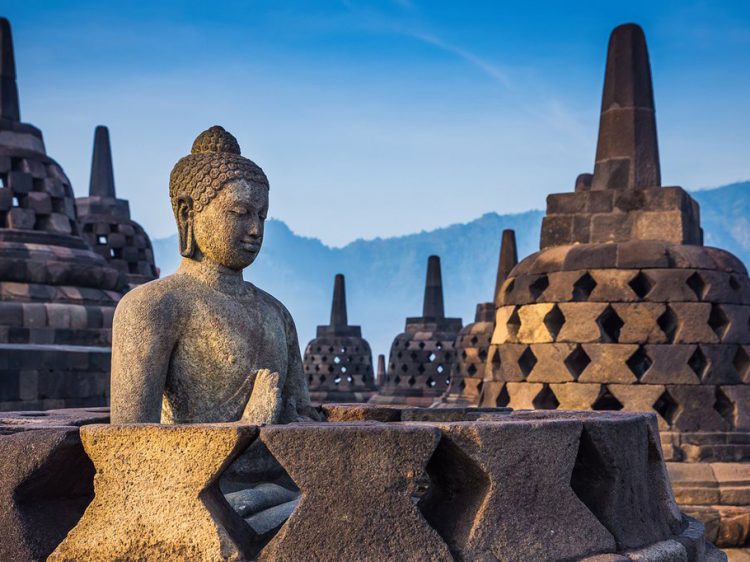 Admire the stunning architecture of Borobudur Temple, one of UNESCO Heritage Site in Indonesia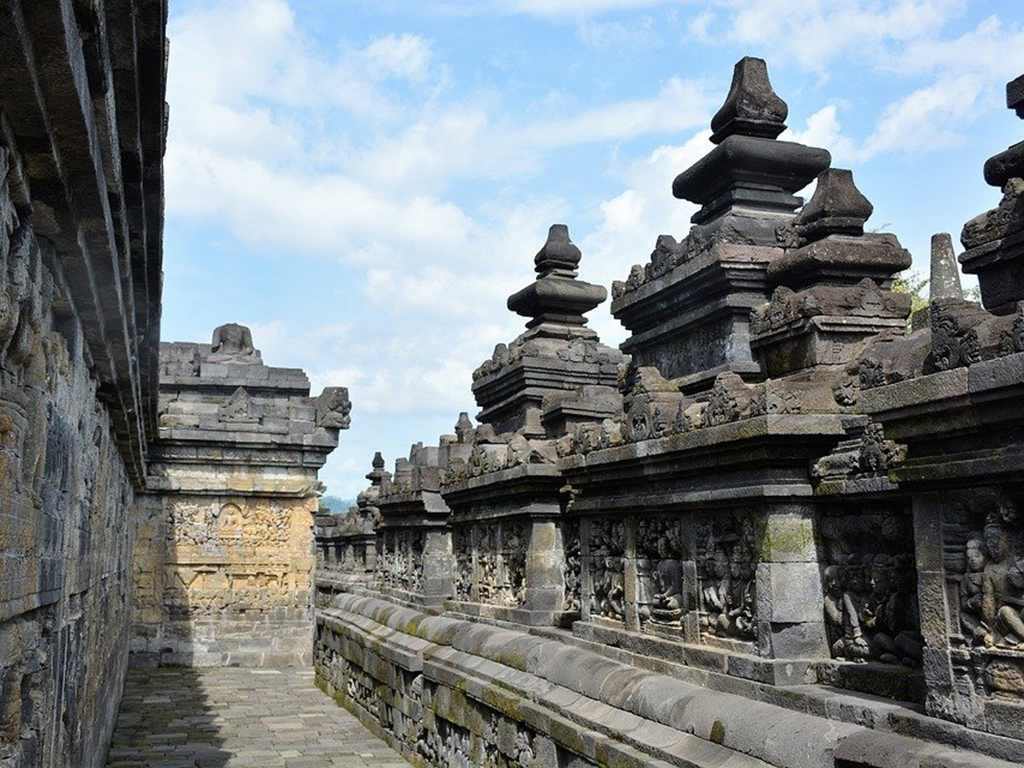 Uncover the history of Borobudur's temples with your expert German-speaking guide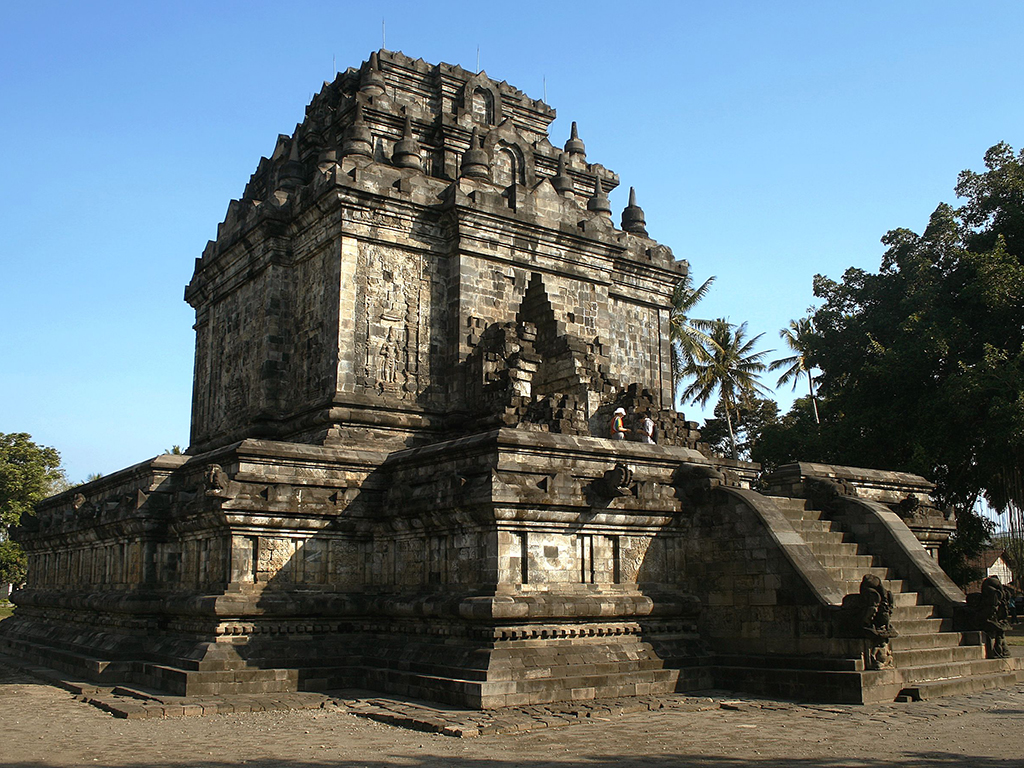 Get a chance to visit another relic of ancient Mataram, Pawon Temple, and Mendut Temple
WHY WANDERNESIA?
Handpicked Experiences
Discover amazing things to do in Indonesia
Best Price Guarantee
More saver with best price & no hidden cost
Local Expert Support
Our local experts are ready to give you the best recommendation