Bali Mepantigan Experience: Traditional Eco and Fun Mud Games
Balinese traditional, fun, and eco-friendly mud game
---
Get Acquainted with Balinese Authenticity through Mepantigan
What makes Bali so special is that this island consistently maintains the authenticity embodied in its custom and tradition, including Bali Mepantigan. Mepantigan is a kind of Balinese traditional games showing the vibrancy of all participants. The game characteristics are exciting, energetic, and full of enthusiasm. Mepantigan is played outdoor, mostly in muddy rice field. Don't say "so gross"! Lift your spirit by participating in this unique game. The game is likely fun, but it also has deep philosophy. Mepantigan represents a respect for "Dewi Sri" (goddess of rice in Balinese mythology). Therefore, Mepantigan perceives the harmony with nature for Balinese people.
Bali Mepantigan Mud Game Overview
Bali Mepantigan is basically a type of Balinese martial arts set in more fun game. It involves mud activity, basic wrestling, fun battle, and connection among human, animal, and nature. First of all, the host will welcome you by welcome dance named "Katos Barong Mask", welcome drink, and traditional snacks. They will give you traditional costume or "sarong Tridatu" to wear during the game and explain you about Mepantigan games. After that, you need to do warming up in coconut garden before start to get muddy in rice field! All the participants will show the simple and fun wrestling move. Next, the game continues in rice field for mud tug of war. That's not so gross at all but very exciting! Moreover, there is a session that you should kiss a duck.
Bringing the Concept of Eco-Friendly Activity
After all that muddy thrills, relax yourself with special mud sauna and massage using herbal ingredients. Next, rinse off the mud in the river with refreshing water. The host also prepares natural coconut oil soap for you to take a shower. Finally, enjoy delightful lunch or dinner at traditional bamboo house. Fortunately, all the menus are healthy and non-MSG since the host only uses natural ingredients and cooks it traditionally using firewood. Moreover, they also avoid any plastic materials for eating cutlery and only use natural materials like banana leaves for plate, bamboo cups, and wooden spoon. All in all, it's a whole Eco-concept activity. Worth to try!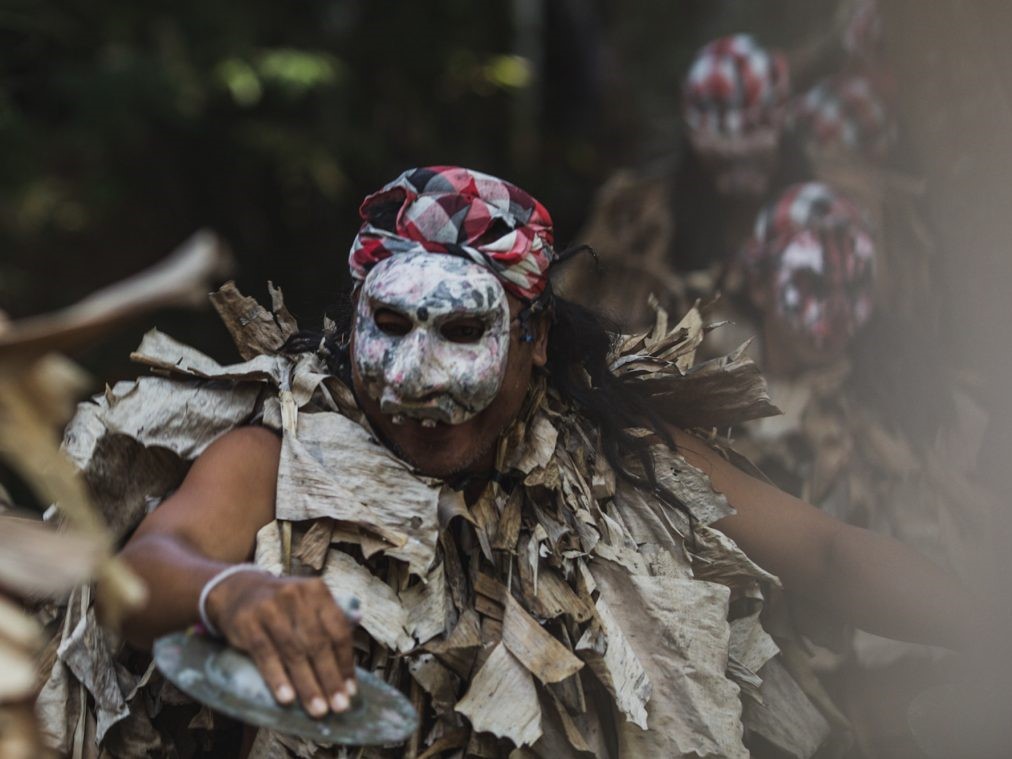 Katos Barong Mask as a welcome dance of Mepantigan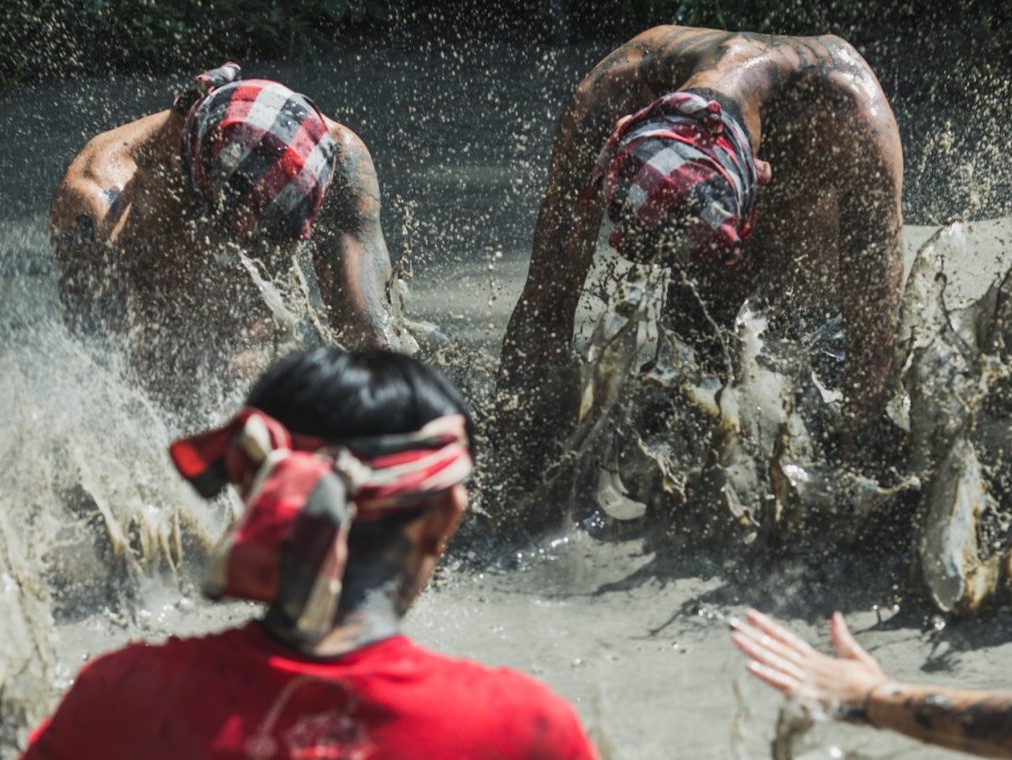 Mepantigan mud game in rice field. Muddy but fun!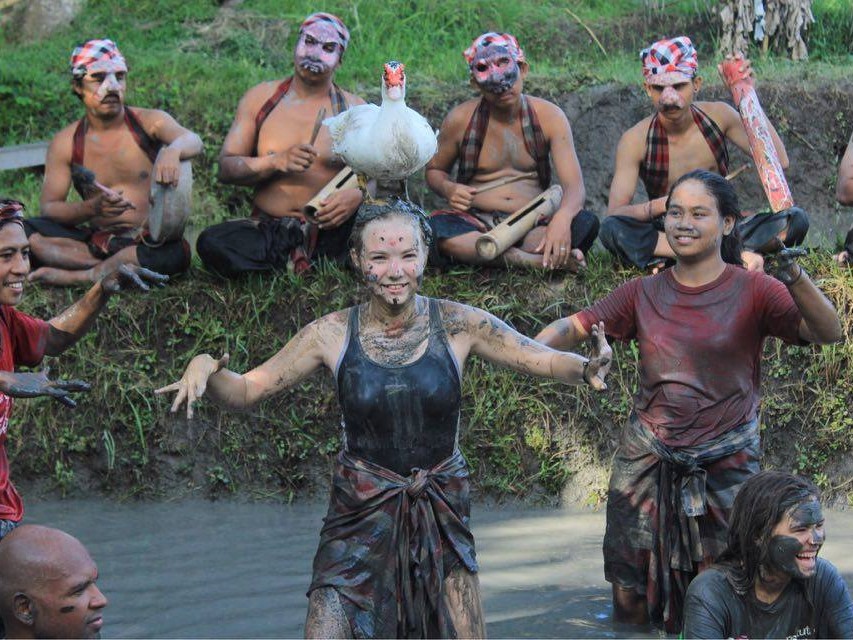 One of Mepantigan philosophy is connection within human, nature, and animal. Kissing the duck is a tradition in Mepantigan game
WHY WANDERNESIA?
Handpicked Experiences
Discover amazing things to do in Indonesia
Best Price Guarantee
More saver with best price & no hidden cost
Local Expert Support
Our local experts are ready to give you the best recommendation