4 Days Tana Toraja Cultural Tour from Makassar : Tongkonan Houses, Toraja Weaving & Toraja Funerals – All Inclusive
Marvel at many wonders of Tana Toraja, Tongkonan House, ancient Kete' Kesu and unique burial site
| Tour Name | 4 Days Tana Toraja Cultural Tour from Makassar : Tongkonan Houses, Toraja Weaving & Toraja Funerals – All Inclusive |
| --- | --- |
| Duration | 4 Days 3 Nights |
| Tour Type | Private Sightseeing Tour |
Get an Anthropologist's Glimpse of an Ancient Culture and Unusual Burial Custom
Giving you the chance to discover all the different destinations in Tana Toraja: from visiting Tongkonan houses, Toraja funeral, historical sights and see traditional hand weaving of To'barana Toraja. We offer Toraja culture tours in 4 days start from Makassar, you will be picked up from your hotel in Makassar or Sultan Hasanuddin Airport at 8 AM. Trip to Tana Toraja takes about 9 hour drive from Makassar. Here you will pass some regencies with scenic drive that will not make you boring. Along the way you'll enjoy the beautiful rice field, traditional fish pools and traditional house of Bugines. 
Tana Toraja is known for its ancient traditions and culture. The regency marked by the building that built in traditional boat-shaped architecture. Catch sights of Tongkonan houses, the living dead (Toraja funeral), ancient menhirs and Toraja hand weaving by local old women. Visit Kete Kesu, Marante and Pallawa village to get a glimpse of Tongkonan houses – a traditional house of Toraja people. For sure you will visit the famous burial sites unlike any other such as stone funeral burial, hanging graves, tree burials, the oldest burial cliffs, and cave burials.
See rows of Tau Tau Statues and The Graves of Tana Toraja
Visit Tana Toraja which lies in South Sulawesi and known for its unique culture. On this trip you will explore and observe those unique cultures and traditions of Toraja in your private 4 days excursion. Tana Toraja is famous for their varied funeral rituals. Exploring the region you can find stone funeral burial and the babies entombed in trees. The most picturesque burials located in Lemo, Londa, Sangalla and Suaya. The places where you can see sculpted effigies of the dead called Tau Tau.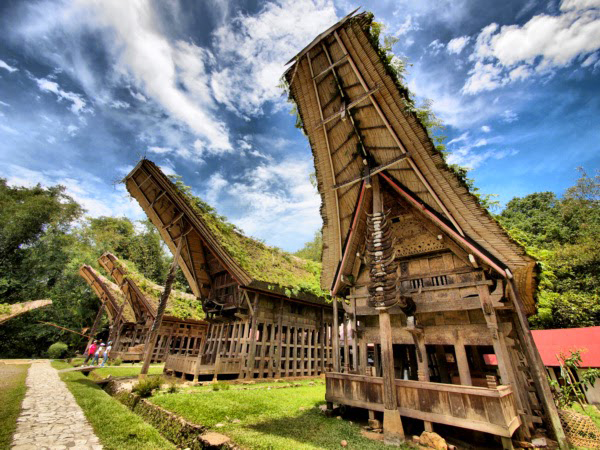 Tongkonan were actually standing as material buildings quintessential Toraja traditional houses. That is in the typical shape of the boat with a long roof protruding in the front and back. Each Tongkanan has a unique history, for the Toraja people the Tongkanan is more than just a physical structure, it is the visual symbol of one's extended family who lives in it now and those who lived in it in the past.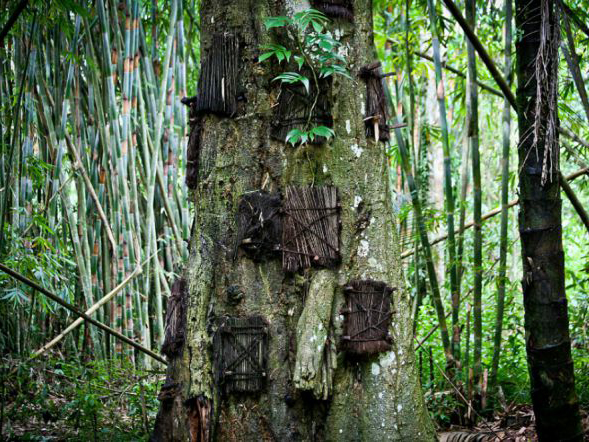 The people of Toraja have varied burial practices. One of the most intrigues visiting region is Kambira village, where the dead babies are buried inside the trunk of tree so they can be 'absorbed' by nature. Tree burials no longer occur in Toraja since 50 years ago.
Take you to admire the graves that are built on cliffs with wooden effigies of the ancestors known as Tau Tau on the balcony. These cliff graves have been existed since many centuries ago.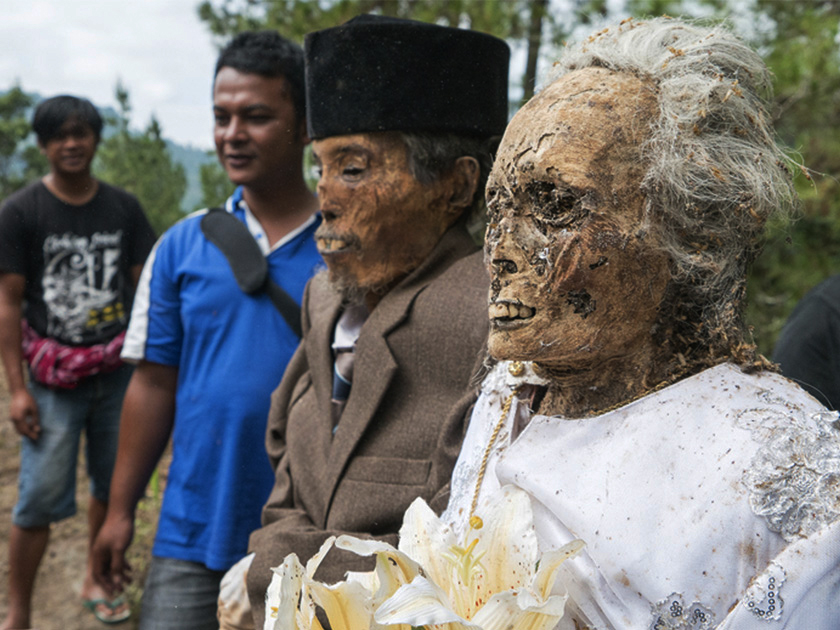 Possibly witness a festive funeral called "Ma'nene" that happens every three years to honor the villagers love for the deceased person. 
In other burial rituals died-families are placed in caves. As you enter the cave you will see skulls and bones scattered around on the floor and hanging on the ceiling.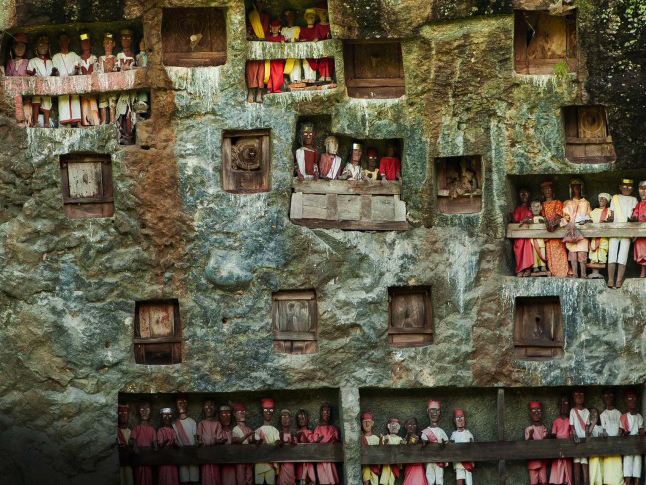 Suaya and Sangala are the burial sites of Toraja royals and King Sangalla.
WHY WANDERNESIA?
Handpicked Experiences
Discover amazing things to do in Indonesia
Best Price Guarantee
More saver with best price & no hidden cost
Local Expert Support
Our local experts are ready to give you the best recommendation