3 Day Private Bukittinggi Tour from Padang: Anai Valley Waterfall, Pacu Jawi, Pandai Sikek Songket Village and City Tour
Witness beautiful villages in West Sumatra, city tour, and watching traditional cow mud racing called Pacu Jawi
| Tour Name | 3 Days Private Bukittinggi Tour from Padang: Anai Valley Waterfall, Pacu Jawi, Pandai Sikek Songket Village and City Tour |
| --- | --- |
| Duration | 3 Days 2 Nights |
| Tour Type | Private Sightseeing Tour & City Tour |
Take a Look at Some of The Best Padang and Bukittinggi Tour
This 3-day tour is designed for travelers to experience Padang and Bukittinggi culture and nature like Pacu Jawi bull race and valley waterfall. Along the way we'll experience awe-inspiring scenery at Relay Puncak Lawang, Lembah Anai Waterfall, visit the villages of great songket-weaving at Pandai Sikek Village. Experience the tradition of Pacu Jawi (traditional cow race) in the rice field. Waves of muddy water slosh over the jockey as he hangs on to the pair of loosely-tied cows while holding on to their tails galloping across the rice field (If it isn't the season of Pacu Jawi festival, there will be additional charges for the activity). Also, you will have plenty of opportunities to explore such as Minangkabau Big Clock Tower (Jam Gadang), enjoy a nature valley overlooks the deep Ngarai Sianok (Sianok Canyon) with a lot of greeneries, and photo stops in various interesting places in Padang and Bukittinggi.
Visit Anai Valley Waterfall, Pacu Jawi, Pandai Sikek Songket Village and City Tour and City Tour
Upon arrival at Minangkabau International Airport, our tour representative will pick you up. Then, transfer to short stop at the beautiful Anai Valley Waterfall. This is one of the top tourist destinations in West Sumatra. This beautiful valley is the main route between Padang and Bukittingi. Along the way you will pass a winding road with a lot of greeneries, hills, and valleys. Next, move to visit Minangkabau Culture Documentation and Information Center where we can learn about the Minang culture and people. Continue to visit Pandai Sikek Village to see how to make songket-weaving, and Relay Puncak Lawang to see the Majestic lake of Maninjau and its surrounding.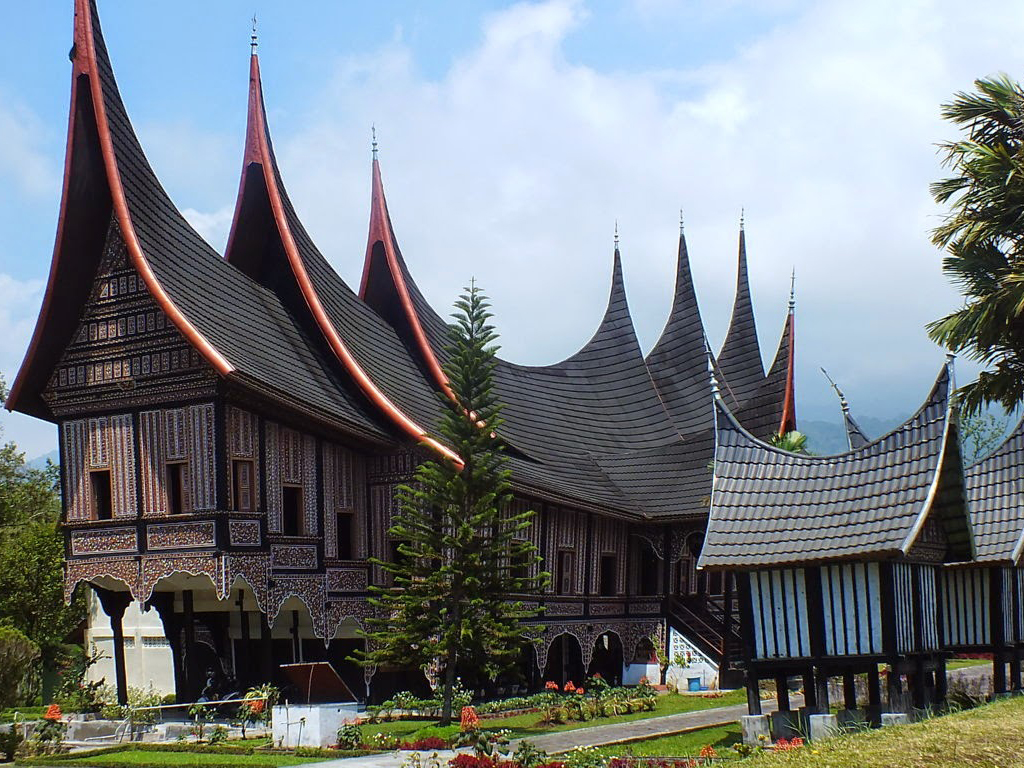 Minangkabau Culture Documentation and Information Center occupies a typical Minangkabau building which is called Rumah Gadang.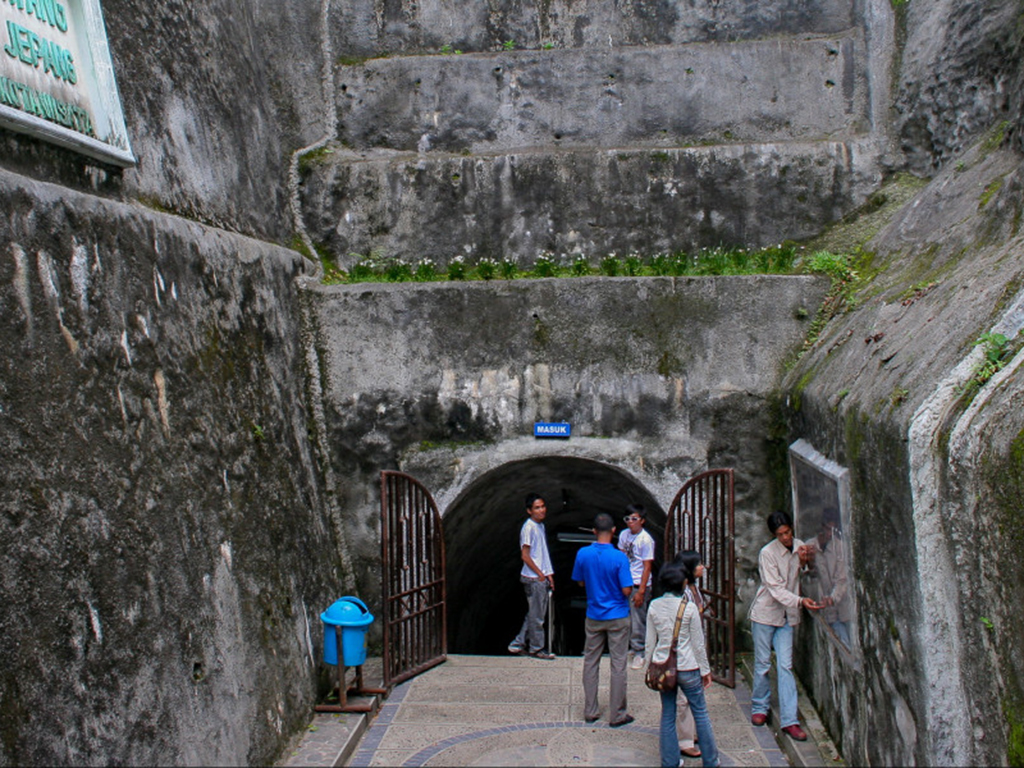 The next day after breakfast, you will be picked up from hotel lobby, we will drive to Taman Panorama in the southern edge of Bukittinggi. Enjoy a nature valley overlooks the deep Sianok Canyon with a lot of greeneries. Then, friendly guides will lead you through Japanese Tunnel Bukittinggi (Lubang Jepang/Lobang Jepang), a defensive tunnel built in World War.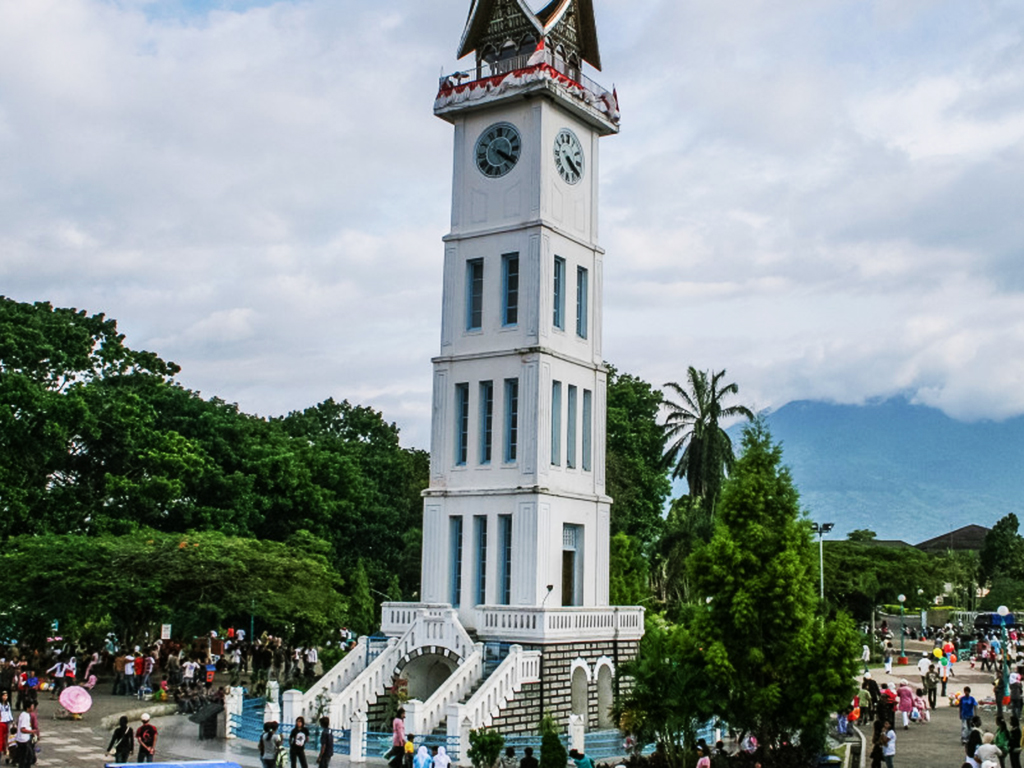 Along the way you'll explore major landmarks and tourist attraction in the city of Bukittinggi. Tour will stop at the famous Jam Gadang (Minangkabau's Big Clock); Tabek Patah village; Pacu Jawi Cow Racing; Pagaruyung Palace; and the oldest village in Minangkabau namely Pariangan Village.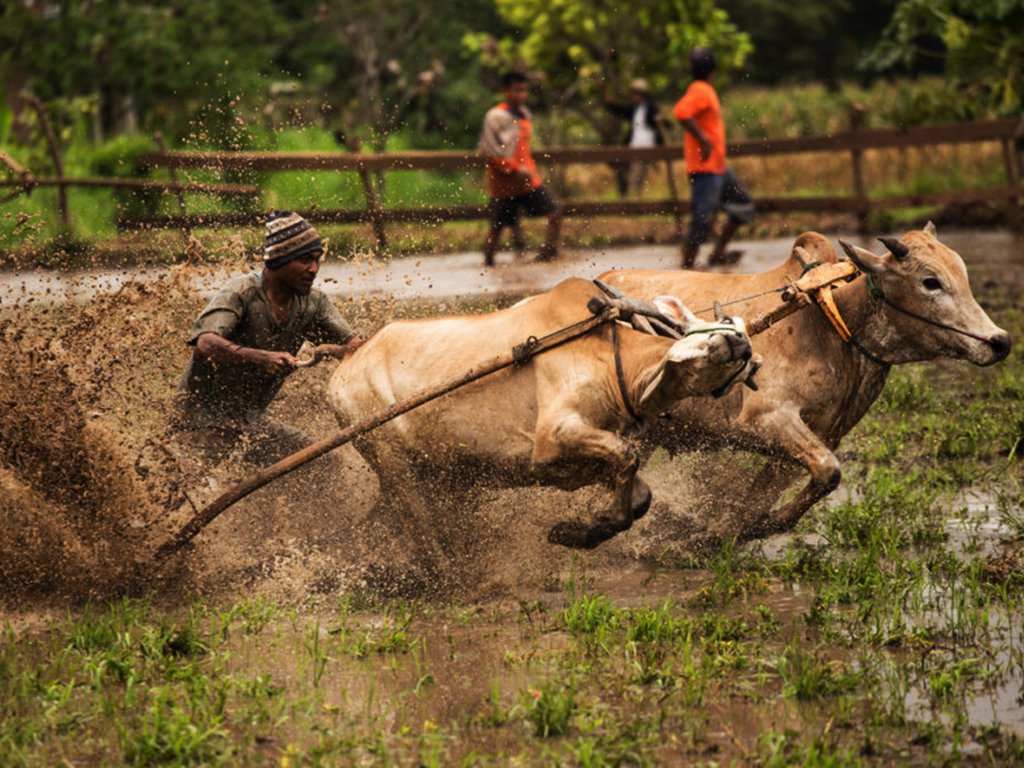 Pacu Jawi held in a muddy rice paddy field after the rice harvest season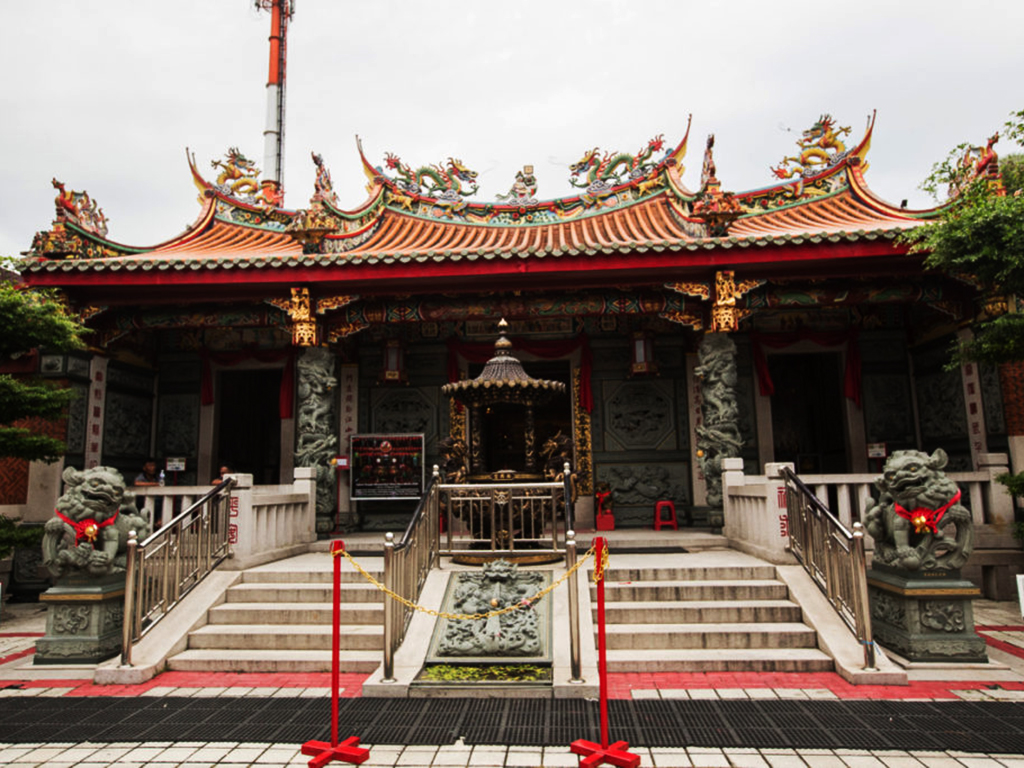 On the last day, do city tours in Padang. After check-out hotel, while waiting for flight time you will have some short visit to Siti Nurbaya Bridge, Padang's Chinatown, Padang Beach, Lora Monument, and Grand Mosque of West Sumatra. After that, enjoy tasty durian ice cream before you drop to the airport.
WHY WANDERNESIA?
Handpicked Experiences
Discover amazing things to do in Indonesia
Best Price Guarantee
More saver with best price & no hidden cost
Local Expert Support
Our local experts are ready to give you the best recommendation