Fascinating Things to Do in Nusa Dua
Tons of attractive things to do in Nusa Dua are waiting for you travelers! Nusa Dua or people mostly write is as Nusa 2 is one of most remarkable destinations in Bali. Full of amazing and luxurious resorts, Nusa Dua turns into a strategic destination. You can find numerous shopping places, resorts, spa & massage places and many more. Though Nusa Dua serves plenty of modern services, fascinating traditional and natural places are still showing its beauty attractiveness. For your brief references, you can visit these fascinating places as your things to do in Nusa Dua:
1. Geger Beach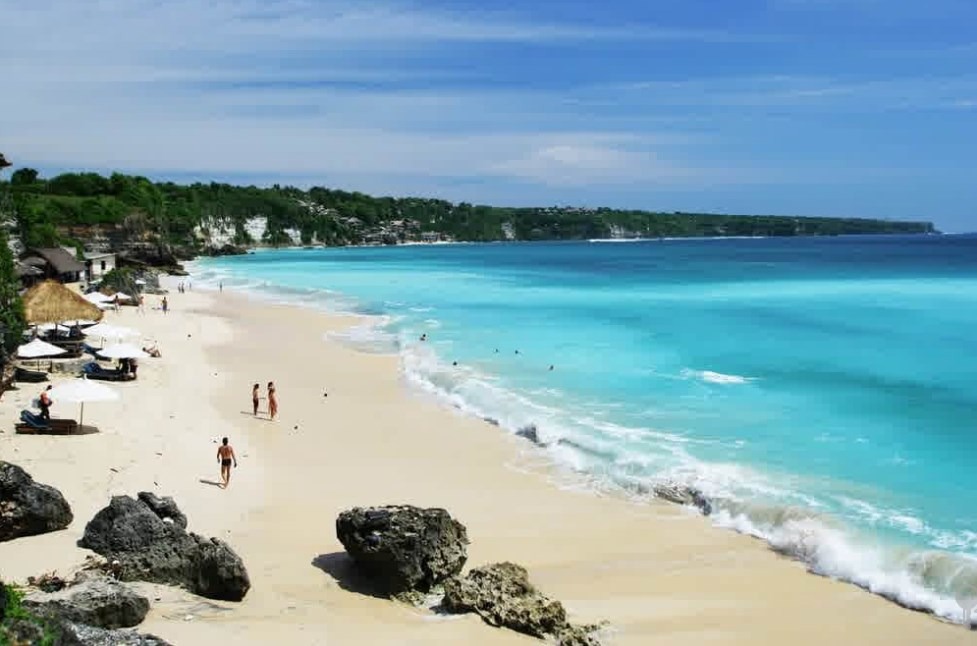 Nusa Dua Bali, as the part of Bali Island which surrounded by ocean, has some lovely beaches. One of them is Geger Beach. Rather than Kuta or Seminyak, Geger Beach is a bit isolated. However, it has the same and even more stunning seascapes than others well-known beaches. The blue ocean water is perfect for swimming. The waves is rather calmer and the sand is whither than Kuta. After swimming, you can take a little rest and lay down in the sand while enjoying the music of the nature.
Besides swimming, enjoying the picture of local seaweed farmers doing their activity is fascinating. Sometimes, the farmers go to the sea to collect some seaweed. Otherwise, you are able to find cafes and enjoy their authentic coffee or tea. Even though the beach is secluded, you can access it easily. The sunset in Geger Beach is as beautiful as Kuta or Seminyak Beach as well.
2. Pandawa Beach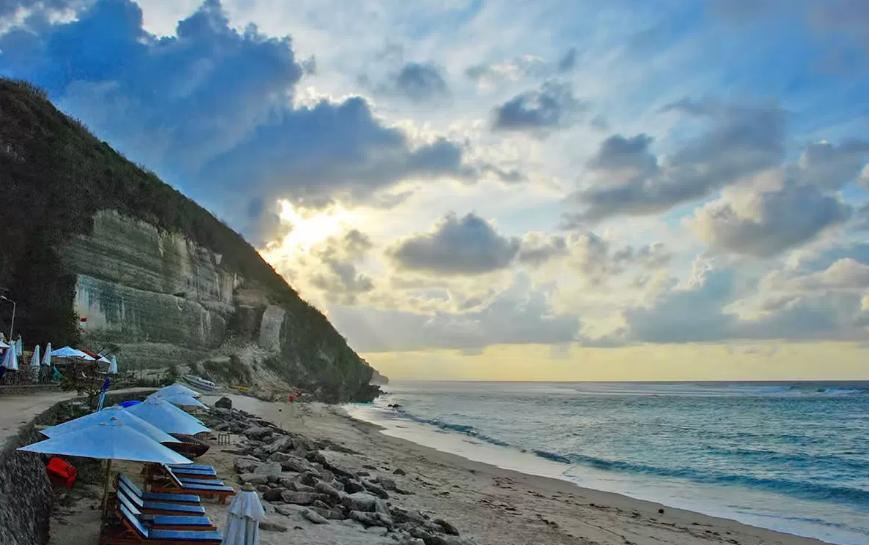 Bali is beach, beach is Bali. Whenever you visit this island, the most essential place is beach. Almost every region in Bali has its own mind-blowing beach scenery. Nusa Dua Beach, with the combination of clean coastline, luxury cafes and resorts, present a magnificent destination. Pandawa Beach is the member of this group of incredible beach.
Previously, Pandawa Beach is a hidden beach that can be accessed only by a few local people and tourists. The location of this beach is deep on the valley and surrounded by white cliff. This natural barrier makes difficult to access due to its dangerous path. However, the government has made this beach into public beach with easy access for every vehicle right now. The virgin beach will warmly greet you when you come to Pandawa Beach. The blue clean water and white sand will immediately recharge your energy and sweep off your fatigue. You can swim or sunbathe in this beach. Due to its location in southern Bali, You can watch a beautiful sunset panorama here as well.
3. Devdan Show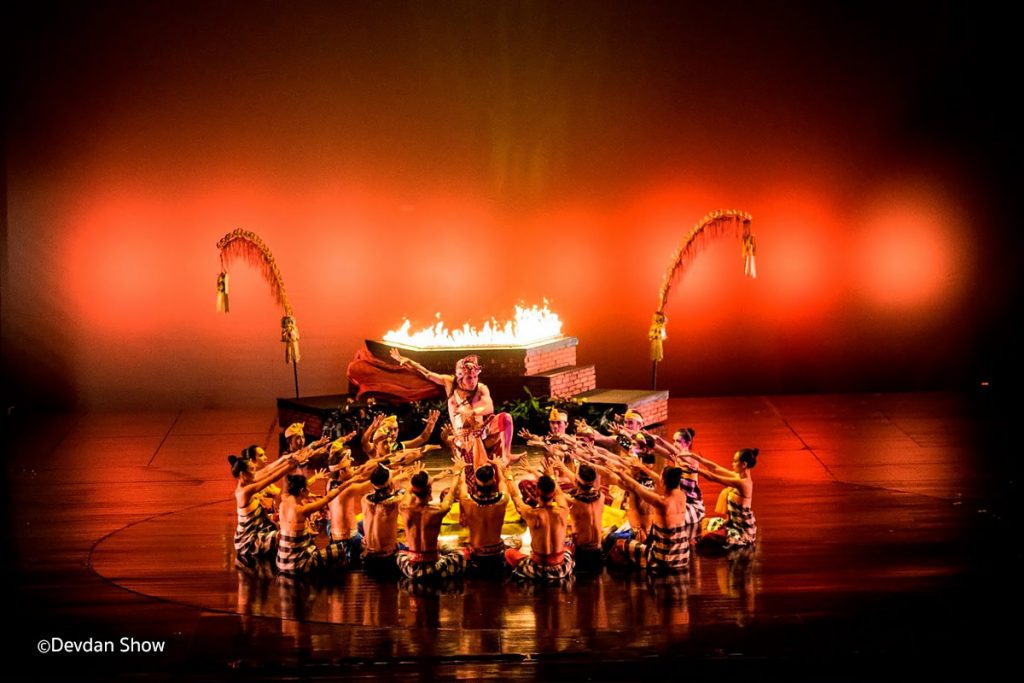 Bali is not the only attractive place that Indonesia has. Numerous attractive places all over Indonesia are worth to visit. But you need to spare a lot of time to travel on every Indonesia's tourism destinations for enjoying its unique attractions. The best solution for you to experience the beauty of Indonesia is by visiting Devdan Show. Devdan Show serves you with its mind-blowing show in Nusa Dua Theatre.
Devdan show is a world-class show that shows you all-in one Indonesian culture. You can watch such a complete Indonesian ethnicity from clothes, music and traditional dance. The show is last for 90 minutes. Moreover, from those durations you will get fascinating show start from Sumatra, Java, Kalimantan, Bali and Papua incredible culture. The show starts with a narration of two children who get bored then find a box filled with various amusing Indonesian culture. Devdan comes from words Dev means God and Dan means gift. Literally, Devdan is a gift from The God for Indonesia. The gift is rich and amazing culture in all over side of Indonesia. When you come to watch this show, you will get not only entertainment show but also educational show related to Indonesian ethnicity. Devdan Show is indeed a complete trip for you and your children.
Related Product:
4. Water Blow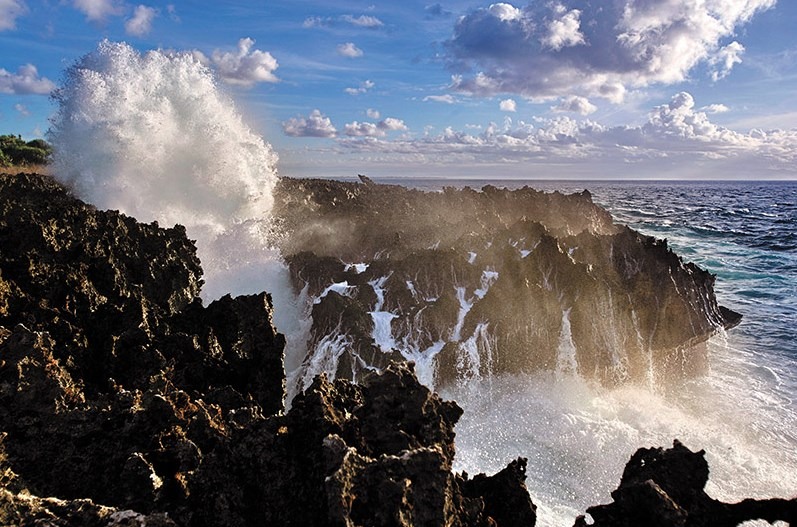 Water Blow is an extraordinary natural attraction that you can enjoy only at Nusa Dua Bali. As one thing to do in Nusa Dua, you cannot skip this tourism object. Water Blow is behind famous resort, Grand Hyatt Nusa Dua Bali Resorts. The essential thing is you can visit this place freely! Wonderful! Check on your holiday schedule because the best time to visit here is around July to October. Among those times the weather is bright and sunny which make the blow is stronger. Add this place as one of your things to do in Nusa Dua lists.
The powerful large waves is crashing the edges of peninsula's limestone cliff continuously. Later on they create a huge water blow. The water can rise up to several meters and the picture of this blowing is spectacular. You can stand near the cliff and wait the the water blow comes. However, approaching the water blow can be at your own risk. Due to its powerful crashing and the slippery paths it is dangerous to get closer. There are no life guards around this place. So, be careful when you want to see this attraction closely. If you do not want to take any dangerous risk, you can watch this show in the lookout. The scenery from the lookout is no less attractive than near the cliff. Moreover it is way safer than approaching the water blow.
5. Pasifika Museum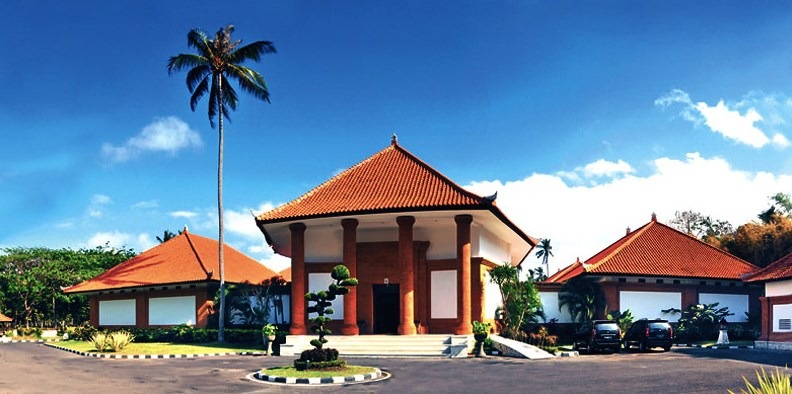 Bali is the best place to gain inspiration for creating any masterpieces. The calm environment, gorgeous natural panorama and friendly local people bring magnificent idea when you want to make artistic art works. Countless artists use Bali as their references. If you want to see the evidences, come and visit Pasifika Museum in Nusa Dua Bali.
Pasifika Museum is an art museum where no less than 200 artists from 25 countries display their art masterpieces. Pasifika Museum was established in 2006. It has attracted thousands art enthusiasts from all over the world as well as held both local and international class art events. The great name of Indonesian painter like Raden Saleh or Nyoman Gunarsa has their works hang in Pasifika Museum. You can spot many others paintings and historical objects here. This art museum is suitable for every range of ages. Children are able to learn many kinds of art works. While the adults, especially art fans, are able to satisfy their art desire.