Chill out with a Luxury Cruise aboard Bali Wakasailing Catamaran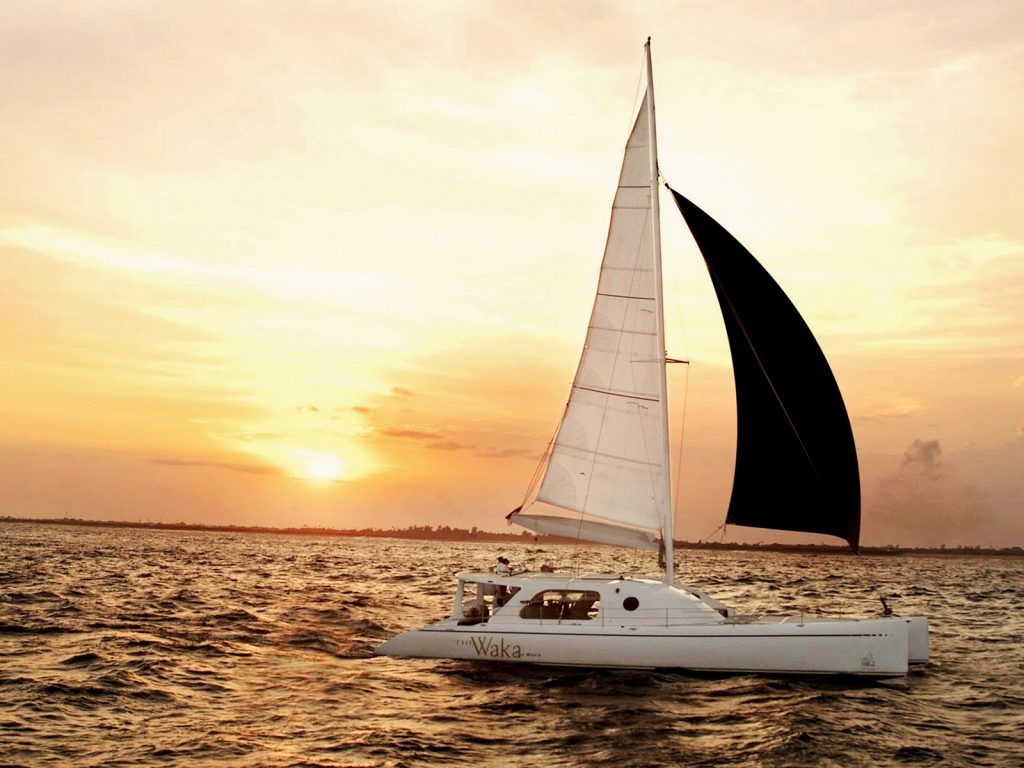 Get a gorgeous Bali cruise experience with Bali Wakasailing Catamaran! Bali is famous as one of the beautiful and romantic tropical paradise. Lots of travelers, especially couples, come to The Island of Gods to enjoy its sun, sea and beaches. There are of course bunches of things to do on Bali's coastline. As an alternative, there are some fun and luxury Bali cruises that you can join. Bali Wakasailing Catamaran is one of the best luxury sailing cruise operators in Bali. It is perfect for couples and everyone else looking for a luxurious getaway out of the mainland to another slice of paradise.
What is Bali Wakasailing Catamaran
Bali Wakasailing Catamaran is a luxury Bali catamaran. It can only carries up to 30 passengers (plus 5 staff); offering a private sailing experience. This twin-hull sailing catamaran operates sailing trips to Nusa Lembongan, one of the beautiful Bali's three-sister islands. Its private marina is in Benoa Harbor, Denpasar, at Jalan Wisata Tirta I to be precise. Sailing every Monday, Wednesday, Thursday, and Saturday, Bali Wakasailing Catamaran goes on voyage across the strait to the wonderful WakaBeachClub on Lembongan Island. Before boarding, all guests will be greeted by the friendly staff and a refreshing welcome drink.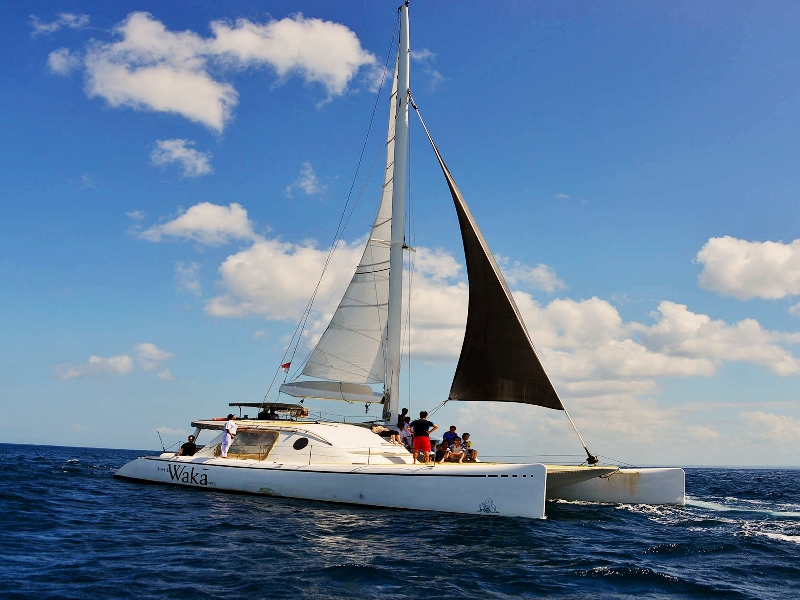 The journey with Bali Wakasailing Catamaran takes about one hour and forty-five minutes to arrive, depending on the weather and the wind. On board, you can feel the cool ocean breeze hitting your face and absorb the relaxing vibes. Cushions are available for sunbathing on the deck, or, you can join the crews and other guests at the back of the boat to do trolling fishing. If you feel more social, you can chill out at the lounge and talk to the crews and other guests there. Various soft drink, tea, and coffee, accompanied by sliced cakes and fruits are also served to pamper the guests more. Bali Wakasailing Catamaran will sail back to Benoa Harbor at around sunset. So, you can admire the breathtaking view of the orangey sun sinking down into the ocean, while sipping your sunset cocktail on your way back.
Easy Booking with Wandernesia
Wondering how to get the boarding pass to join this luxury sailing activity? You don't need to trouble yourself since everything is simpler, easier, and more convenient with the help from Wandernesia. You just need to go online and reach the staff to take care of the booking. If you're still not sure about your trip, Wandernesia also offers a free online consulting service with a travel expert. So, skip the line and book your access to board onto this luxurious Bali Wakasailing Catamaran through Wandernesia.
How to Get to the Waka Marina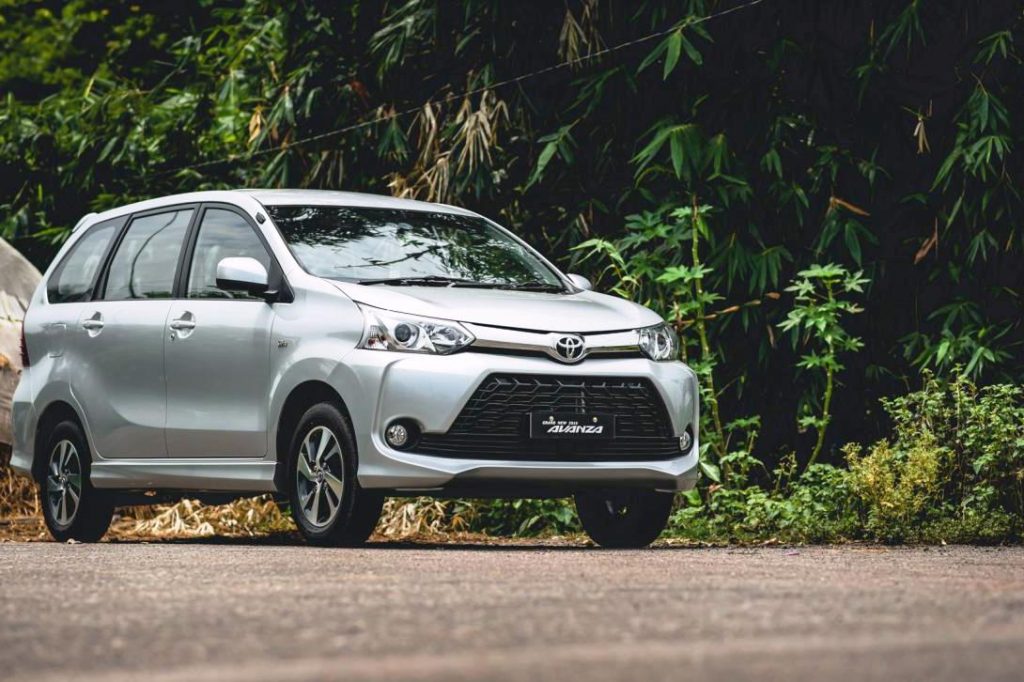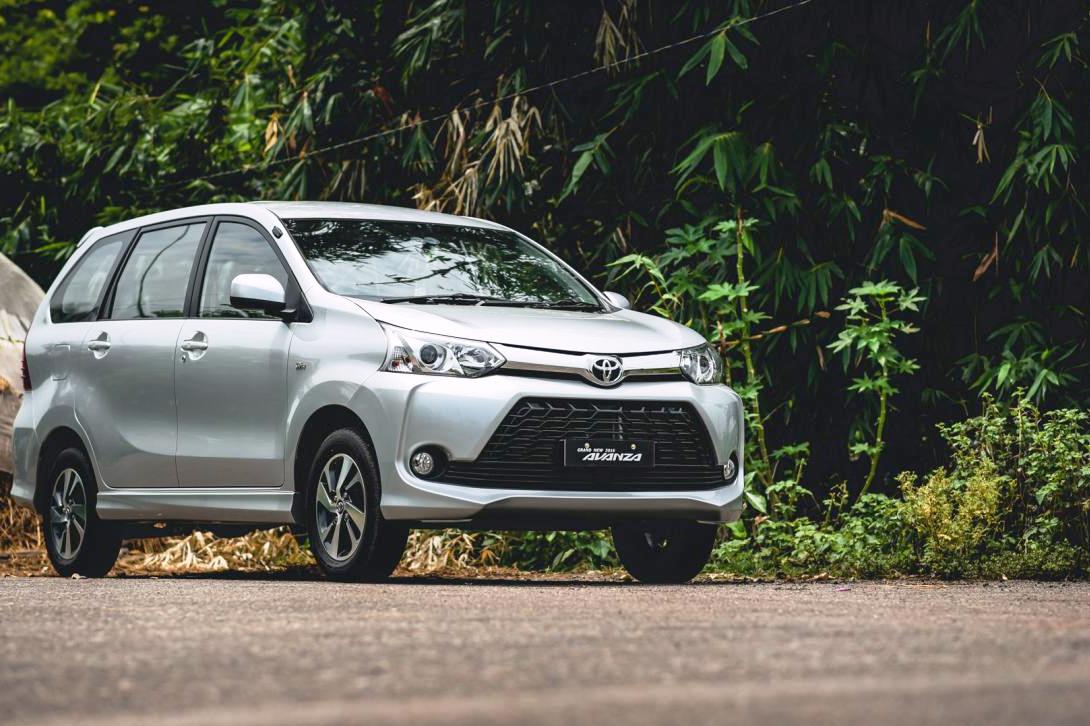 Use the scheduled pick-up service if you stay within Sanur, Tuban, Jimbaran, Seminyak, Kuta, Legian, Nusa Dua, Tanjung Benoa, Nikko Bali, Ayana, Uluwatu, and Canggu areas.
The most convenient and fastest way is by hiring a private car. Head to Jl. Wisata Tirta I Benoa Harbor, Pedungan, Denpasar Selatan, Bali.
Take a taxi to Waka Marina in Benoa Harbor.
Price
| | | |
| --- | --- | --- |
| PACKAGE OPTION | ADULT | CHILD |
| Wakasailing Catamaran | $135 $120 | $70 $65 |
Things to Do
While the sailing activity aboard Bali Wakasailing Catamaran itself is an idyllic cruise, the guests are then welcomed by a load of engaging activities to do upon their arrival at the Lembongan beach club. Below are some interesting things to do after you get there:
1. Chill out and relax at WakaBeachClub in Nusa Lembongan Island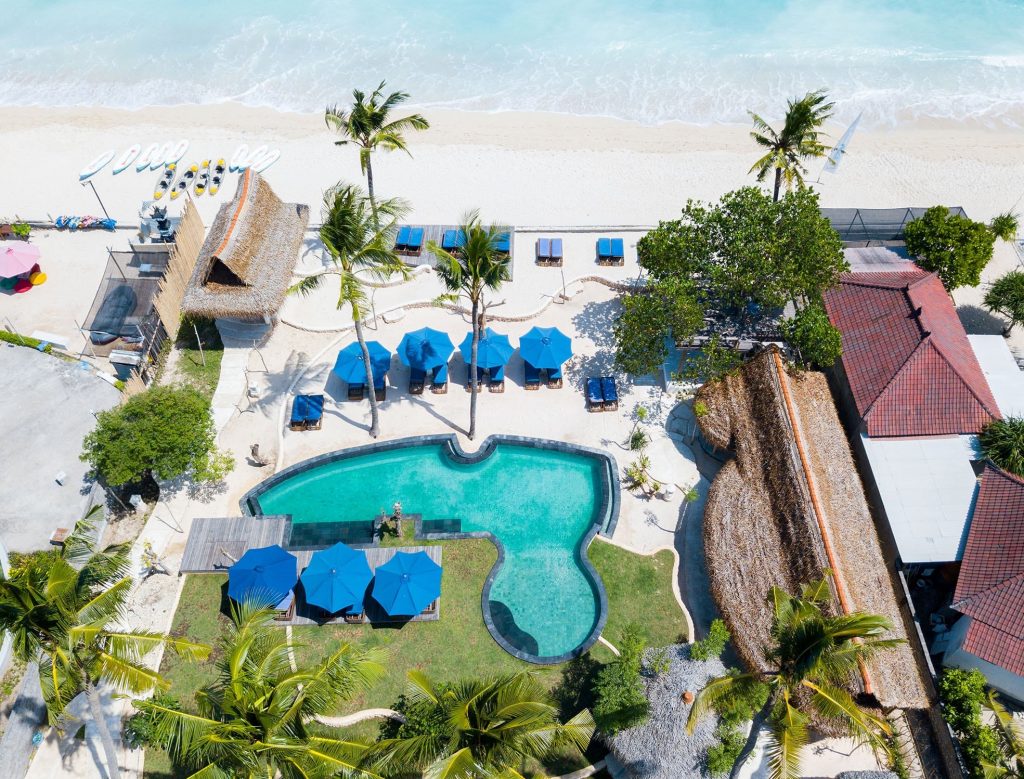 Bali Wakasailing Catamaran will take you to WakaBeachClub in Nusa Lembongan Island. There, you can chill out and relax in the beach club area with its luxury facilities. Sit back and relax by the beach, feeling the warmth of the sun all over your body as you sunbathe. Feel free to swim in the pool area, play table tennis, volleyball, or chess. You can also wander around the complex, explore the area, and go up the tree house.
2. Try some exciting Bali water sports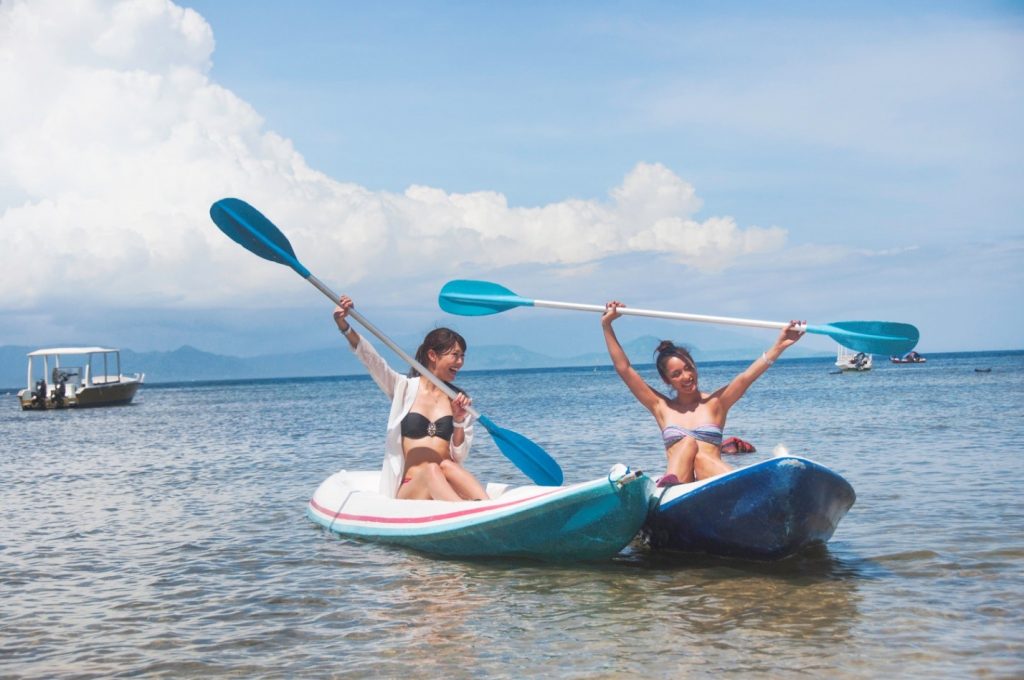 Other than just staying at the beach club and basically do nothing worth remembering, you can choose to try the fun water sports. Challenge your adrenaline to experience sea kayaking, boogie boarding, stand-up paddle boarding, and banana boating and explore the sea off the beach club.
3. Dip yourself into the ocean by snorkeling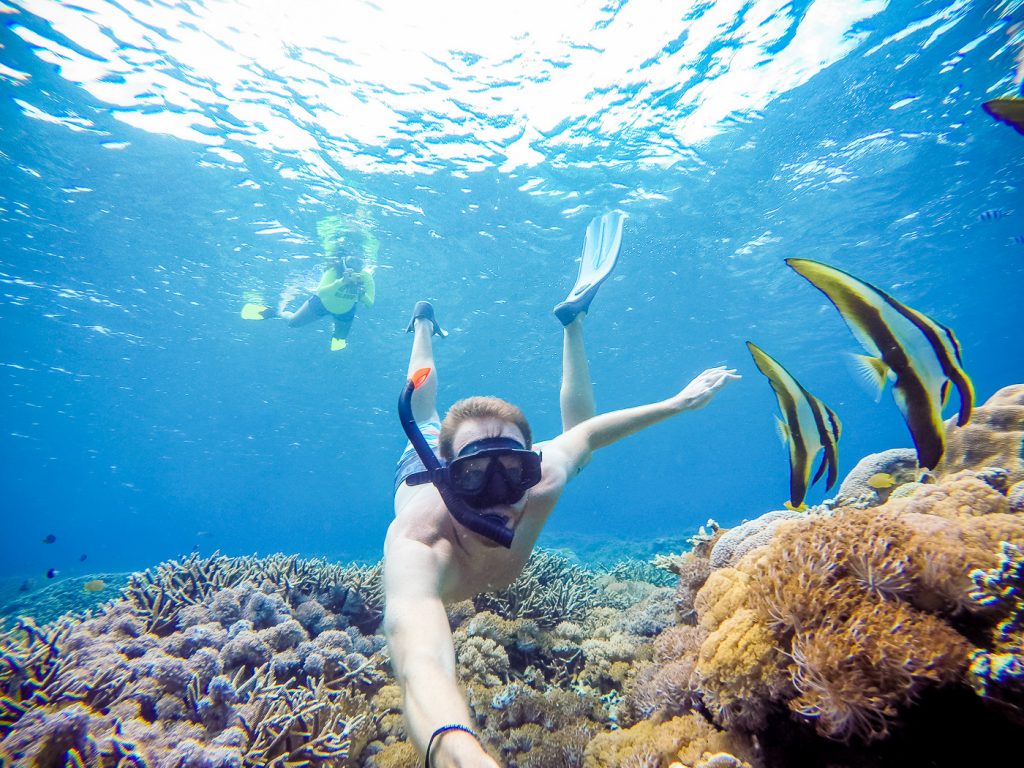 If having fun above the surface isn't enough for you, why not go below? Snorkeling gears are available for your need. Explore the gorgeous underwater world of Nusa Lembongan, swim in the clear sea water while you admire the colorful coral reef and tropical fish. Other than snorkeling, WakaBeachClub Nusa Lembongan also offers scuba diving or surfing arrangement with prior reservation.
4. Can't swim? Board onto the glass-bottomed boat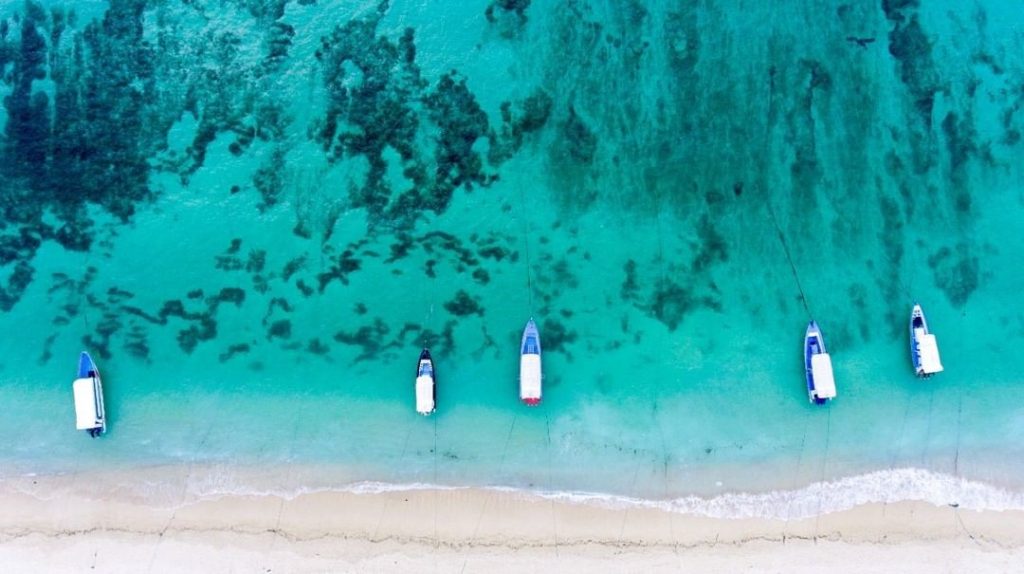 Ocean swimming, snorkeling, and diving are activities for those having good swimming skill. However, not everyone can do so. Even if you can't swim, are afraid of the deep water, or just don't feel like wetting your body, you can still enjoy the beauty of the underwater. Just board onto the glass-bottomed boat and go reef viewing around the ocean. Like the name suggests, the bottom of the boat is transparent. This, and the super clear sea water of Nusa Lembongan, allow you to see and observe everything under the boat.
5. Join a village tour to see the famous underground house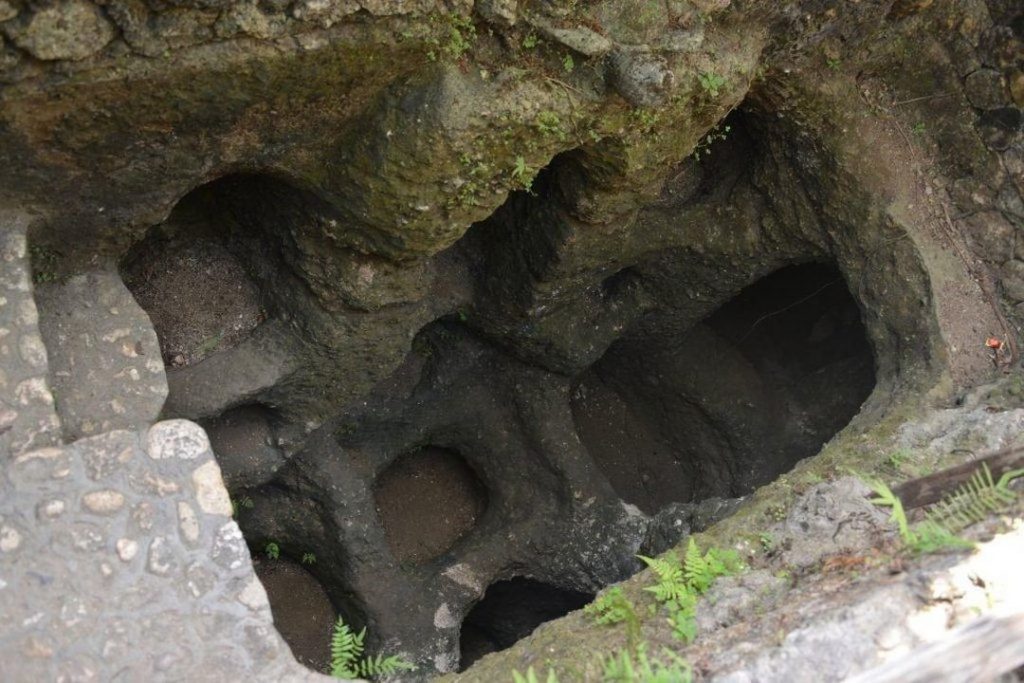 Besides all facilities of the beach club, and all varieties of water sports you can try, you can spend your time in the island by joining a village tour. This tour takes you around the village in Nusa Lembongan. By joining this tour, you'll get the chance to get closer to the locals, learn more about local life and culture, as well as pay a visit to the well-known Gala Gala underground house.
6. Have a mouthwatering beachfront BBQ lunch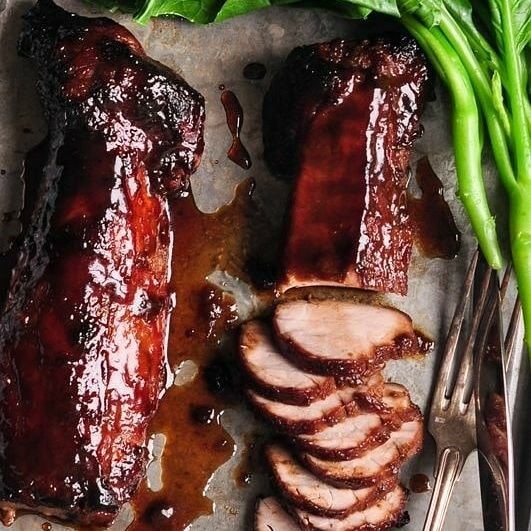 All of those fun activities offered by WakaBeachClub may make your tummy rumbles. Satisfy your hunger by a delightful beachfront BBQ lunch. With a glass of beer, wine, soft drinks, mineral water, tea, or coffee. After pampering your tongue and fill up your empty stomach with tasty Balinese and international cuisine, get yourself ready for a tranquil sail back to Benoa Harbor. (/yn)