Enjoy your stay in Bali with Your Family
Holiday is coming through! Well, have you thought about where is Best Area to Stay in Bali With Family? Every part of Bali is worth to try! However, Since every area gets people attention, there are many types of accommodations that you can find to support your perfect holiday. You can find many types of accommodations starting from the cheapest one to the most expensive and elegant in Canggu.
Besides the price, you can choose the accommodation based on your traveling style and concept! Traveling with your whole squad or solo traveling? Do not worry pal, you can find some hotels or resorts that suit your preference. Here we will show you Best Area to Stay in Bali With Family From the cheapest price up to Expensive and elegant price. So, check this out.
Mara River Safari Lodge Hotel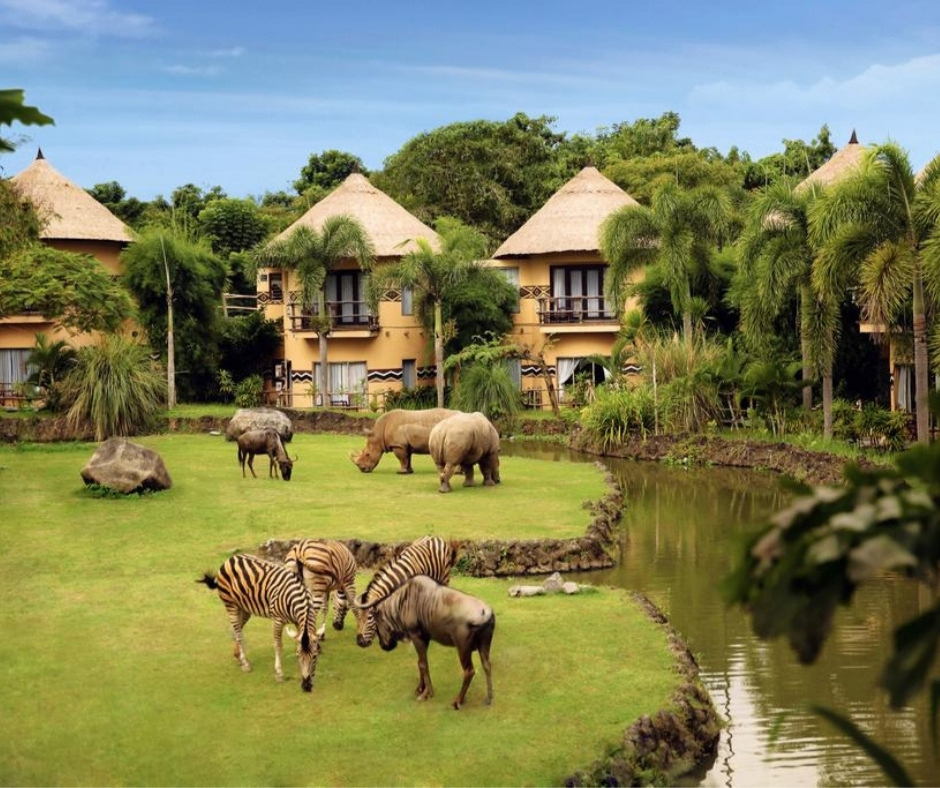 The first area that you should visit in Bali is Gianyar. Wanna try to experience staying in the wild without going to the jungle? Then Gianyar has a great place for a vacation at Bali with toddlers with this kind of concept. Mara River Safari Lodge located within the ground of Bali Safari Park. All the rooms in this hotel are open-terrace, which will give you a chance to watch and give food to the animal from close range! This place will be perfect for you who traveling in Bali with Family.
Besides, all the privileged you got in here, Mara River Safari will give you a choice of four rooms with the designed to African style, that will make you feel like in Africa. So, if you are into the wild nature atmosphere, you can try Mara River Safari Lodge Hotel Gianyar for the best experience. This place is indeed the best area to stay in Bali with family.
Sativa Sanur Cottages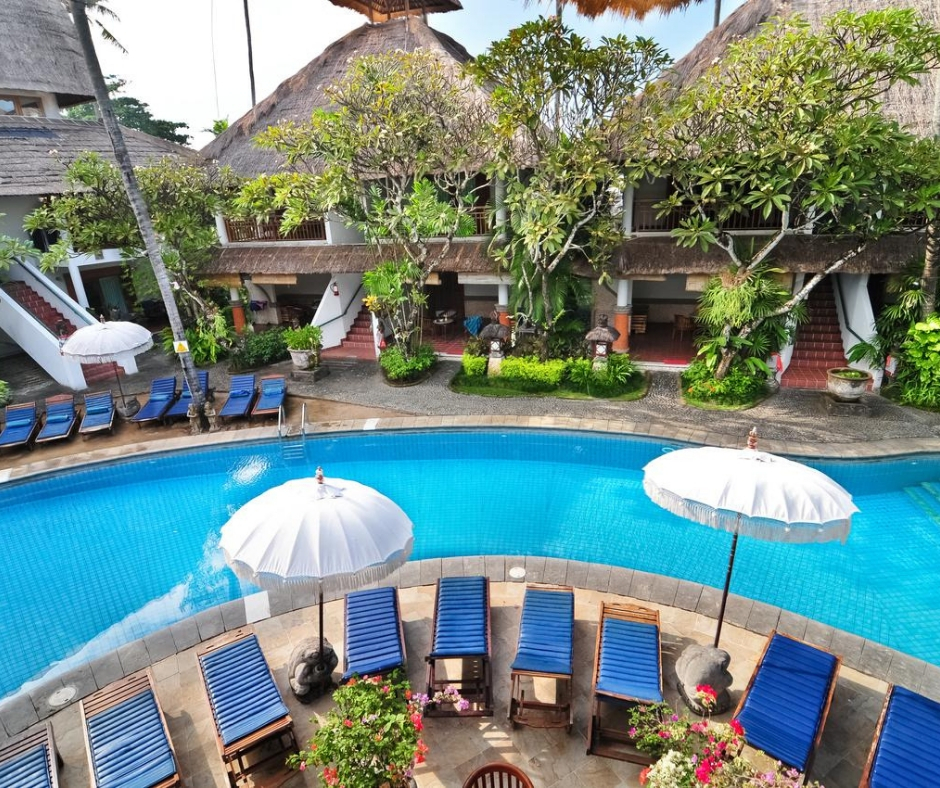 Associated with Nusa Dua due to its quiet beaches and beautiful sunrises, Sanur offers more affordable east coastline accommodations. Sativa Sanur Cottages is one among the greatest accommodation in Sanur, that features quite a good mix of accommodation styles. You can choose from classic Balinese style villas to regular hotel rooms. Moreover, you can get a great with family-friendly resorts Bali amenities, great dining choices, and a relaxing vibe!
Sanur is a great location if you're looking a great adventure in Bali for family excursions to Bali's eastern and central areas. Sanur is the perfect place for this kind of thing, due to the convenient access via the main highways. Most hotels you'll find here are right on the beach. Although the beach itself is moderate, it's great for kids due to its calm and shallow waters. Well, thanks to an outlying offshore reef!
Komaneka at Rasa Sayang Ubud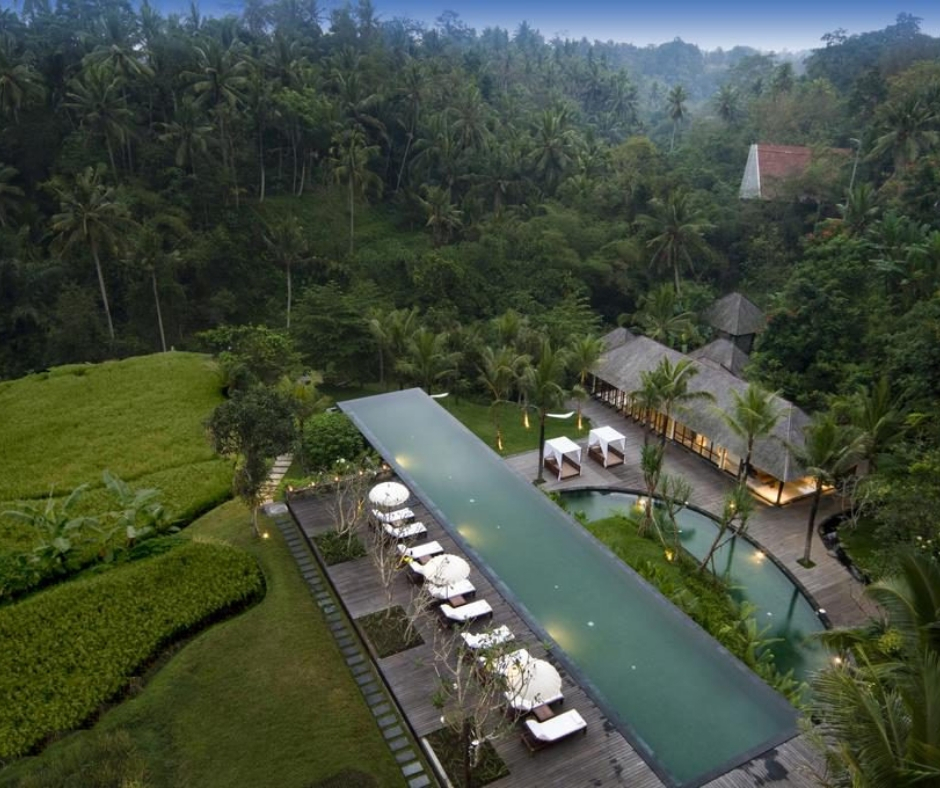 Wanna stay in the place that has a little quiet atmosphere for you and your family? Then the best area to stay in Bali with family for you might be Ubud. Komaneka at Rasa Sayang Ubud will get you that atmosphere. Situated at the heart of Ubud, and surrounded by lush greenery, Komaneka at Rasa Sayang is a tranquil quiet atmosphere for you who want to escape from the bustling. This place will be perfect for you and your family who search for a place to stay with little privacy and serenity. Also, This hotel amidst the cafes, boutiques, and art galleries in Central Ubud. Besides that, it also near the sacred Monkey Forest. This hotel is a perfect accommodation if you want to explore the center of Balinese culture and arts with your family.  With its excellent facilities, Komaneka makes a great place for a family trip.
Villa Adasa
Are you looking for the place for the stay after having a tour in Seminyak? Villa Adasa Seminyak will give you a place for relaxing after your adventure in Bali. This place is located in the heart of the bubbly south-west coast of Bali, this gated property offers luxury and privacy. The rooms of this hotel are designed for family-friendly that will make your stay flawless. Every room is decorated with the Balinese traditional touch.  You and your family can choose between a king-sized bed or two room with two beds. Do not forget to try traditional poolside bale and the roof deck provides a nice spot to relax.
Bali Niksoma Beach Resort Legian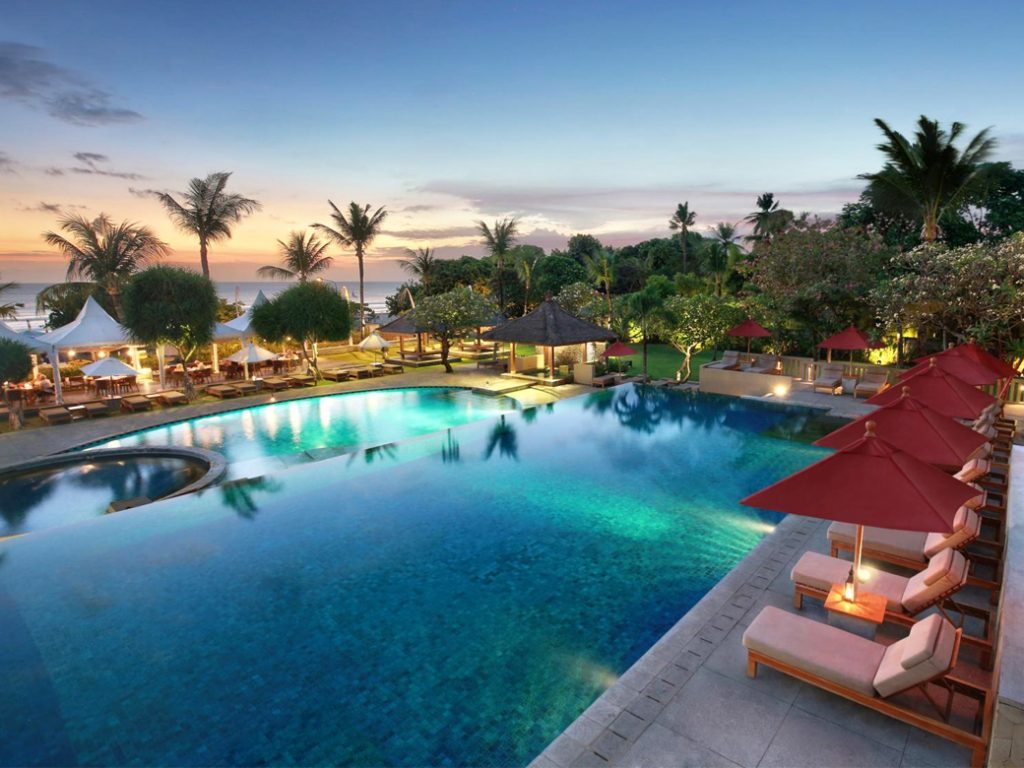 Legian could be your alternative for the best area to stay in Bali with family. Located in near the coastline, Bali Niksoma Beach Resort Legian will serve you a great combination of beachfront view and relaxing stay. This Hotel is not like the other Hotel or accommodations in Bali. You can choose one out of five types of rooms here. You can choose the Superior, Deluxe, Junior Suite, Suite, or Presidential Villa! Well, all of them will give you a great experience of resting. When you wake up in the morning, you can directly witness a turquoise clear ocean right before your eyes! Isn't it great? (Aan)