Borobudur Sunrise and Prambanan Tour
Free Hotel Pick Up and Sending Service in Jogjakarta
---
Complete heritage journey in Java…
Your journey begins by visiting Borobudur temple. First, you will be picked up earlier at your hotel before heading to Borobudur. You will arrive at Borobudur at 5 am. You may hire a local guide to learn more about Borobudur. The guide will explain information regarding temple history, legends depicted in the reliefs, restorations, and its development. By 3 hour tour, you will be captivated by magnificent Buddhist architecture and the largest Buddha statue in the world.
Continue your heritage journey to Prambanan temple. It takes 1.5 – 2 hours from Borobudur to Prambanan. There are so many Hindu temples in Indonesia, but Prambanan is the most popular one due to its phenomenal story. Unlike Borobudur, Prambanan is regarded as Hindu temple built in the 10th century and dedicated to Hindu principal deity in Indonesia, Shiva. Explore the historical reliefs depicting the epic of Ramayana in 2 hours. Basically, these legend temples are dedicated to Hindu principal deities or trinity (Brahma, Vishnu, Shiva) and sacred animals which serve them.
After this journey is completed, you can stop by or have lunch on the way back to your hotel. You will return to your hotel at 1 pm or 2 pm.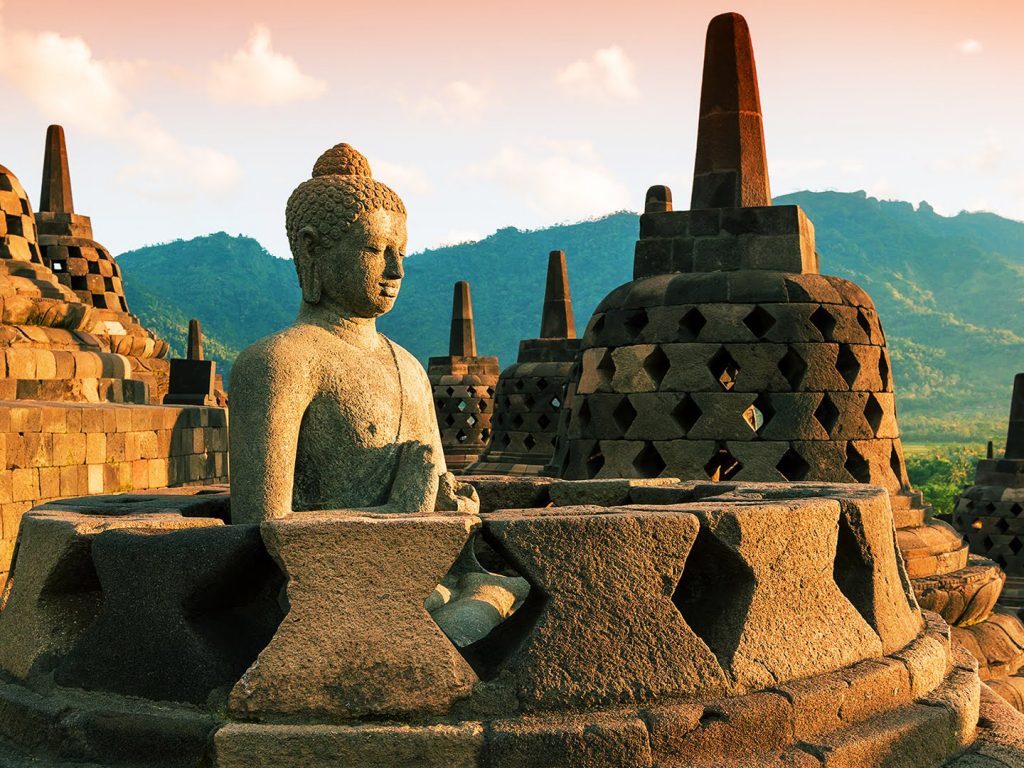 Explore the majestic Buddhist temple, Borobudur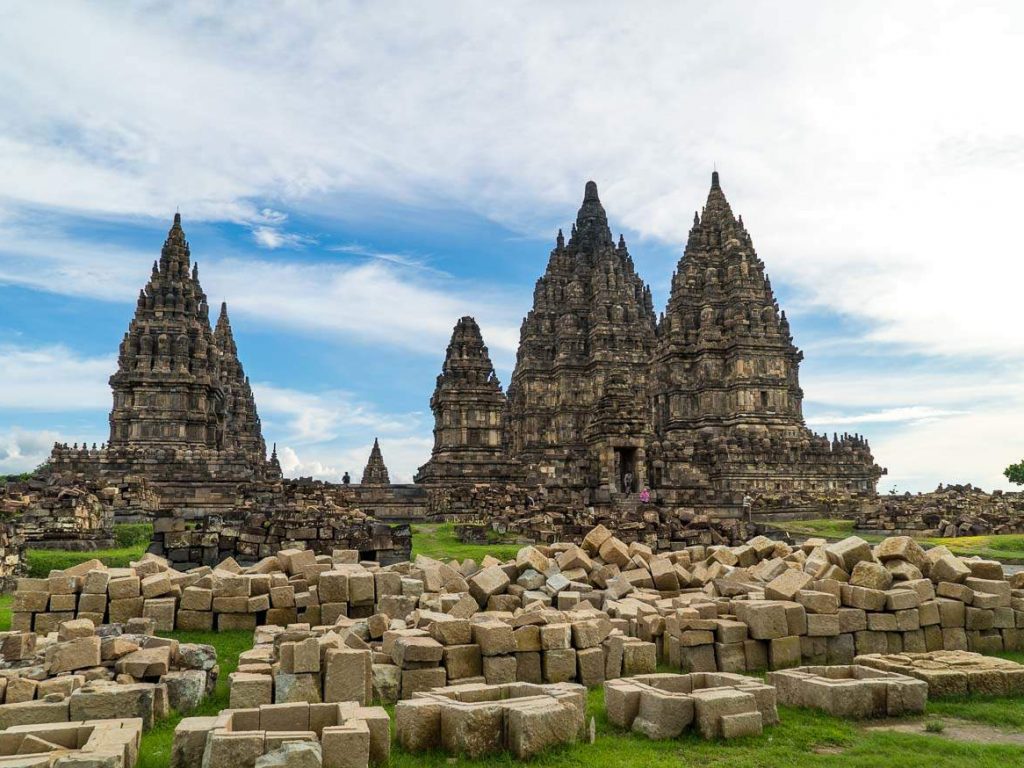 Experience the historical vibes in an iconic Hindu temple, Prambanan