Things To Do in Bali That You Must Try
Talking about one of the best vacations destination in the world located in Indonesia, means we are talking about Bali. There are bunch of things to do in Bali that you must try. You can explore and try many wonderful and amazing places and activities in Bali. Do you have any plan to visit and explore Bali yet still do not have any idea what you want to do in there? In this brand new year, Bali offers more fun and beautiful places that you can visit. Drum rolls, tighten up your belt and here guys the list things to do in Bali 2018!
1.Adventurous Bali for Your Amazing Family in Waterbom Bali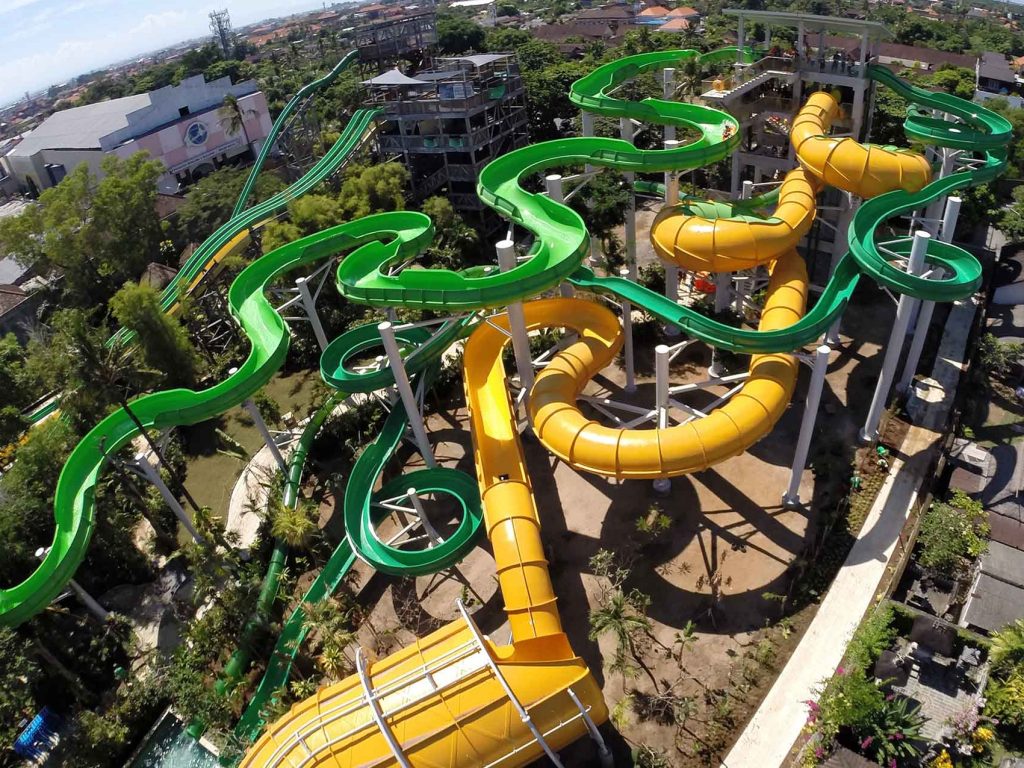 Exploring Bali by yourself is challenging but together with your family, exploring Bali will be way more meaningful and unforgettable. There are many things to do in Bali with kid that you can enjoy together with your family. Many of places are designed to be enjoyed with children. Some of them offer educational tours with enjoyable scenery and activities and the rest will give you adventurous and challenging activities. If you are the parent who wants your child to gain some knowledge while having vacation, Bali Safari and Marine Park is one of the best destinations that you must visit with your children. Want something more challenging? Waterbom Bali is the place that you can visit if your family is a massive fan of challenging theme park, you can enjoy many of water rides in here with ease and save.
Related Product
2. Food Traveling Paradise in Hog Wild Kuta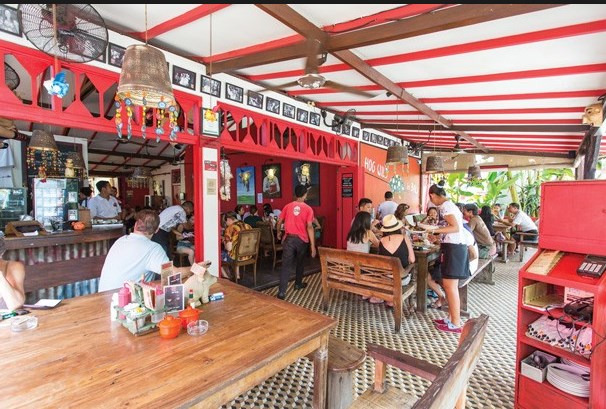 Indonesia has various cuisines that make people die in curiosity. Many of visitors want to try the Indonesian traditional food and beverages as many as they can but it will take years to try each of them. Food traveling is one of six things to do if you visit Bali. So, what to eat in Bali ? Well, Bali is a full package place that you can choose for tasting many of Indonesian cuisines. You can try a lot of traditional cuisines in here!there are so many restaurant that offer Balinese traditional food but you can find one of the best place in Kuta. This restaurant name is Hog Wild and it is serving traditional cuisines that wait to be eaten by you!
With traditional taste and flavor, ayam betutu and satay lilit are the most well-known dishes in Hog Wild as well as Lawar and babi guling. You could include these tasty cuisine on your food list. For you brief information, ayam betutu is Balinese traditional food made from chicken and many of herbs seasoning. Cooked with coconut milk, ayam betutu gives you a rich savory. Satay lilit is a traditional fish skewer from Bali, Lawar is a dishes from mixed vegetables, coconut and meat while babi guling is Balinese style of pork barbeque. Have a great dishes food traveller!
3. No Beach Visit Means No Bali Visit, Let's Visit Seminyak Beach!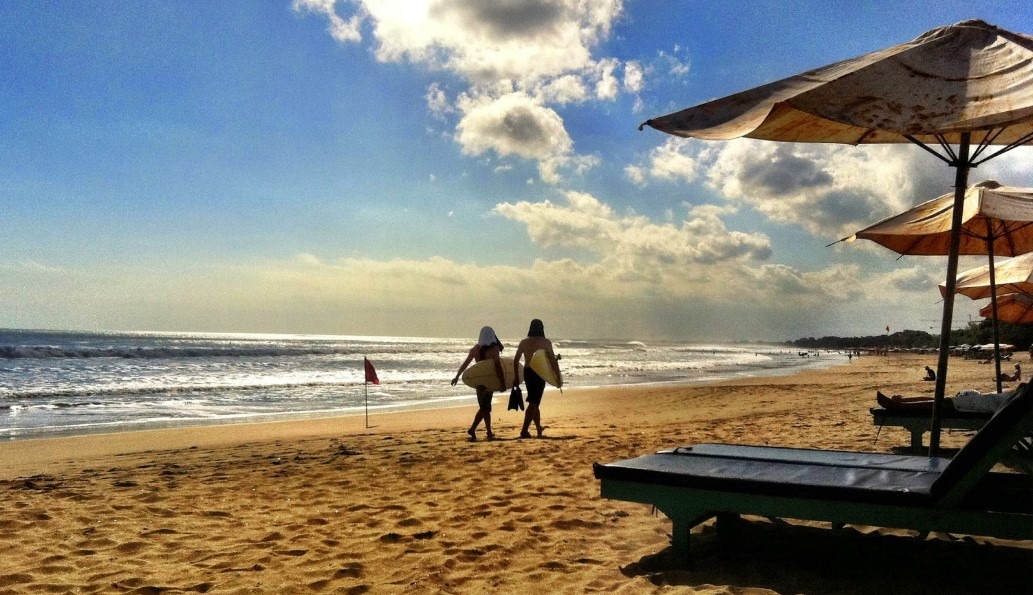 Visit Bali means you have to visit its beach. Not only one but Bali has more beautiful beaches than you can imagine! Kuta is the most famous one. With its beautiful scenery, Kuta is mostly visited by both local and international tourist and it makes Kuta a bit crowded as well. If you want to enjoy the beach view but hate crowded place, you can choose Seminyak beach as one of things to do in Seminyak. You can try surfing in here because of its great wave or just sunbathing while enjoying the view.
Another beautiful beach that visitors can enjoy is Tanah Lot beach. It has a unique view that nowhere can compare. You can find a temple in the top of a huge rock near the sea and it is believed as a sacred temple by the local residents. You can take a photo with the sea and the temple as the background of your photo. It will be way better if you take the photo in the sunset time to get a dramatic view. As mentioned before, beaches in bali are the best place to visit in Bali. Wonderful!
4. Loose and Relax Your Mind in Tirta Empul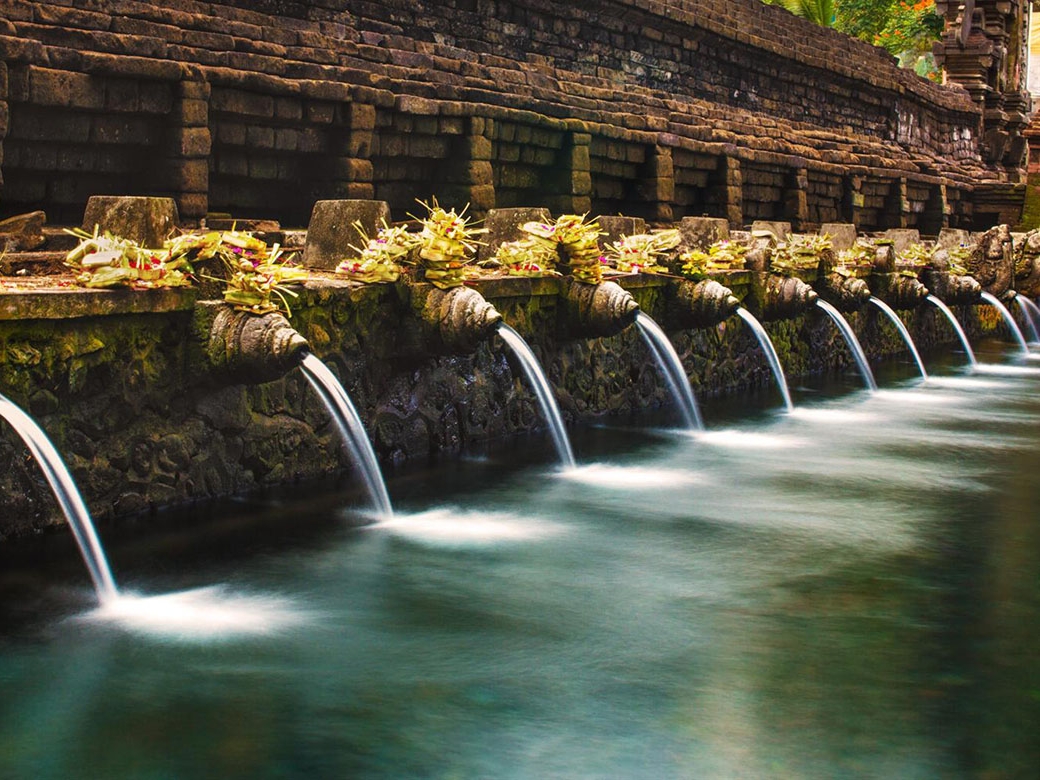 Have you watched a famous Hollywood movie called Eat, Pray, Love? Stared Julia Robert as the main actress, they shot this movie in Ubud, Bali. Let's make your physical and mind relaxes. As you can see in the movie, Ubud has a beautiful landscape that will make you gasp. You can find rice terrace with full of green color in Tegallalang rice terrace. This place is famous with its traditional and artistic rice terrace. The green color of the rice plant will make your mind in peace and calm. When your mind is in peace, your physical will be in peace as well.
Want some spiritual relaxing? Ubud will lead you into many of sacred temple that will make your spirit calm. You can visit Tirta Empul in Tampaksiring, Ubud. This place offers to a spiritual relaxing by taking bathe in here with the clean and fresh spring water. Bring your extra cloths when you visit this place if you want to bathe and purify yourself.  After relaxing your whole body from inside to outside, Ubud will satisfy your shopping desire. You can visit Ubud Market to buy some souvenirs for your friends, family or maybe your love. Ubud Market of Pasar Seni sells various kinds of souvenirs from statues, fabrics and ornaments. For your advice, ask a guide or local people when you visit traditional market in order to have some bargain with the local seller. This place could be the things to do in Ubud as well.
Related Product
5. Get Your Romantic Moment with The Beauty of Piggan Village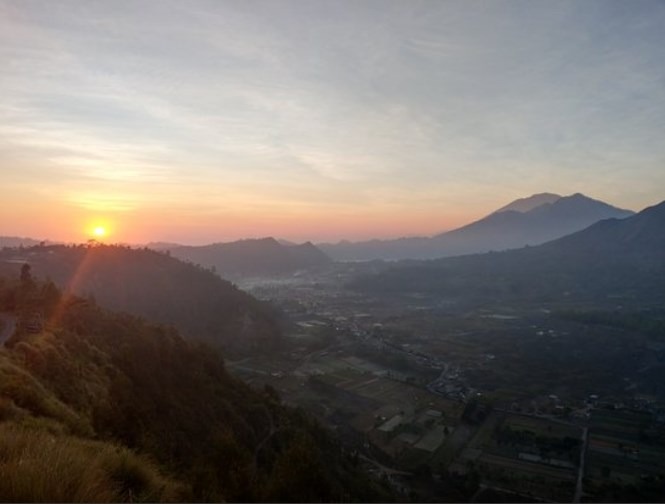 Wedding ceremony is one of people happiest moment in their life. They spend a lot of money to make their once in their life event be an unforgettable and beautiful memory. Bali offers many of romantic and pretty places that marriage couples can choose. If you want your wedding photoshoot be a romantic yet dramatic shoot, you can directly visit Piggan village, a private village in the foot of mount Batur. The view from this village will give you a spectacular view of mount Batur when you shoot it in the dawn or sunset time.
How about couples who are not married yet? Do not worry about it, they will not kick you out even though you are not married. You can enjoy the scenery with your girl or boy friend or enjoy it alone. There is a bunch of best place in Bali for couples besides Piggan village. You can enjoy many of resorts with luxurious services for couples. Usually the resorts will offer a spa service or private swimming pool just for two!