Private Lombok Waterfall Tour: Natural Curtain of Benang Kelambu, Benang Stokel, and Narmada Park
Pick Up and Sending Provided
---
Benang Stokel and Benang Kelambu Known as Lombok's Most Beautiful Waterfalls
Setting off from Mataram or Senggigi you will drive to marvel Lombok Waterfall at Benang Stokel and Benang Kelambu Waterfall. Waterfalls are abundant throughout Lombok, and no trip to this small island is complete without seeing some of these spectacular streams of water falling over steep cliffs.
These falls will not disappoint! The Benang Stokel featuring twin waterfall that the water trickling down from the fall measuring a staggering 30 meters (100 feet) tall. Also, you will have impressed with Benang Kelambu Waterfall. Benang Kelambu is perhaps the most famous and most visited waterfall in Lombok. It is featuring the gorgeous natural curtain of the waterfall. Walk down the slippery steps towards the waterfall and take a dip below the falls.
Witness Some of The Most Impressive Natural Views of The Surrounding Area
Firstly our local tour guide and driver will pick you up from your hotel in Mataram or Senggigi area. Then, you will head to visiting Narmada Park on the way to Benang Stokel Waterfall. This is one of Lombok's top public spaces and tourist attractions. You will have a great chance to see a 'miniature' of Mount Rinjani surrounded seductive scenery. Narmada was created by the king of Anak Agung Gede Karangasem in homage to the summit of Gunung Rinjani and features Kesala Temple (a Balinese Hindu temple), tiered gardens and idyllic pool. After exploring Narmada Park, then continue the trip to the waterfall. On the way, you will witness the rice terraces, and we will have a short stop to walk around the field and take pictures. 
Continue to drive to the Waterfalls. This waterfall is known because of its two waterfall streams that flow off the side of the cliff. Try to stand beneath the falls for a cool off body shower and take photos as well as enjoy the waterfall to yourself. After you're done at Stokel Waterfall, continue to walk to Benang Kelambu Waterfall. You might see lots of wild monkeys along the way. 
Benang Kelambu Waterfall is an incredible waterfall. Once you reach Benang Kelambu Waterfall, you will get mesmerized by the waterfall flowing from the bushes and tiers of falls in four different places. The lush green of leaves encloses the waterfall making a spectacular natural sight. There are two small pools at the bottom of the falls that have been made for swimming and relaxing the natural source. The water feels so fresh and it looks crystal clear. After enjoying the waterfall of Benang Kelambu, you will walk back to the gate area and drive back to your hotel.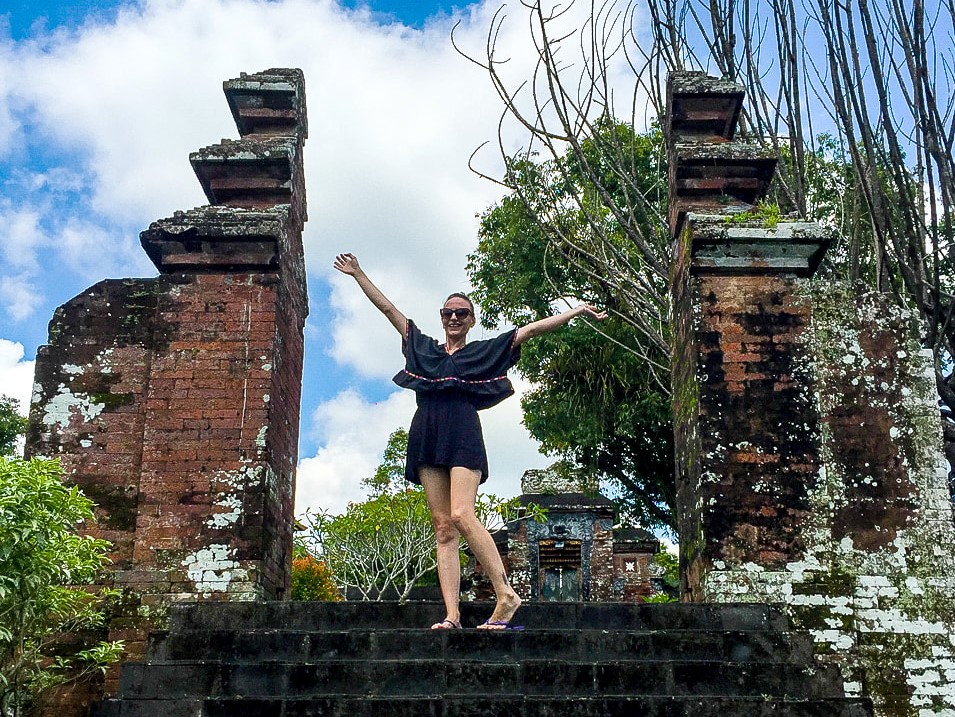 The temple in Narmada is one of the eight oldest temple on Lombok island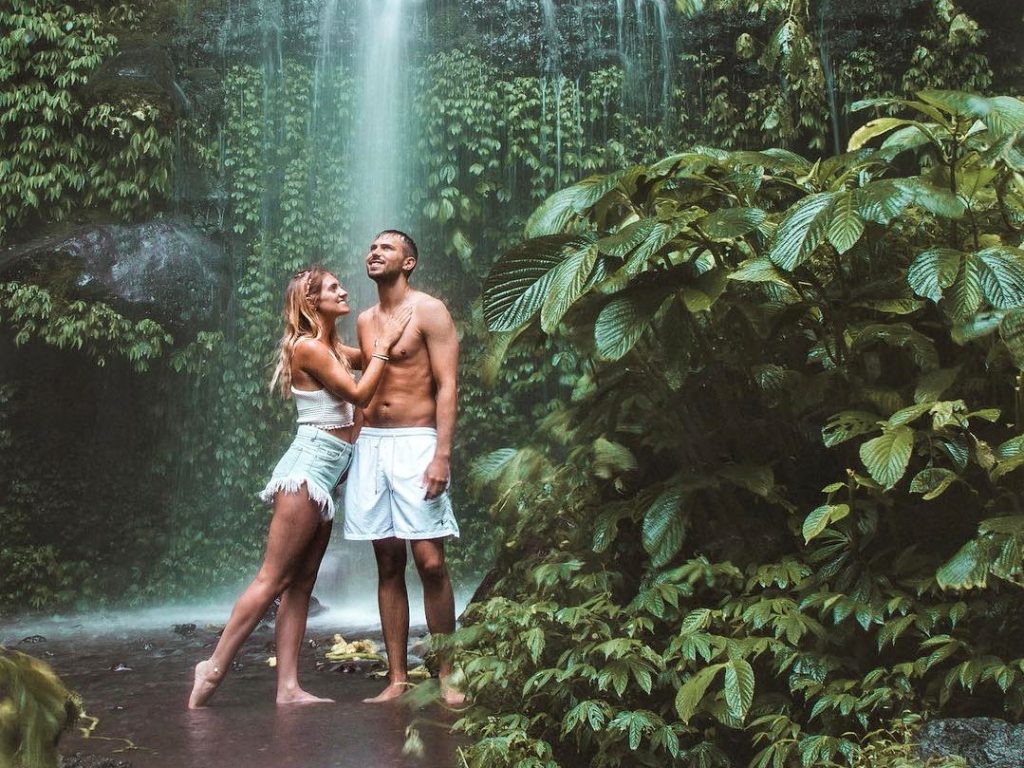 Thrilling day out at Benang Skotel and Benang Kelambu Waterfalls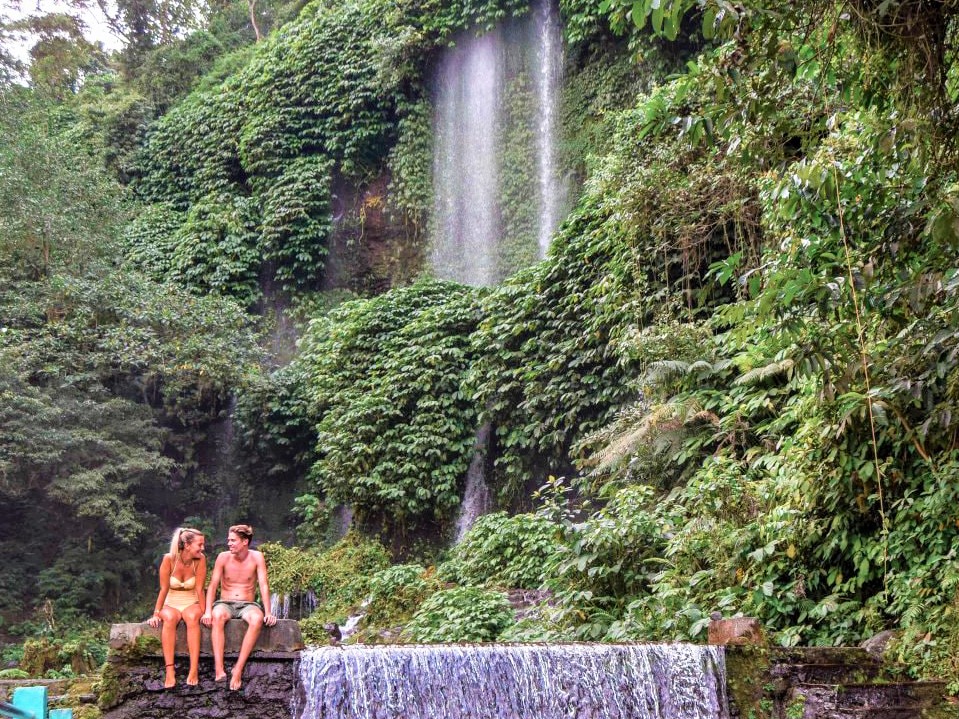 The picturesque Benang Kelambu Waterfall
WHY WANDERNESIA?
Handpicked Experiences
Discover amazing things to do in Indonesia
Best Price Guarantee
More saver with best price & no hidden cost
Local Expert Support
Our local experts are ready to give you the best recommendation