Bromo Tour Package: Midnight Bromo Open Trip – Start Surabaya
| | |
| --- | --- |
| Tour Name | Bromo Tour Package: Midnight Bromo Open Trip – Start Surabaya |
| Duration | 17 hours |
| Tour Type | Tour Destination/Sightseeing |
Behold the Most Spectacular Sunrise from the Greatest Mount Bromo
Although the greatest Mount Bromo is not the highest mountain in Java, the mountain is the most popular one. The main highlight of the tour offers you to enjoy the magnificent view of sunrise on the top of Mount Bromo. Both volcano-nerd or not will surely agree that the tour is the ideal choice if you travel to East Java. Besides spectating the great sunrise, you will also have other exciting things to do. All you need to prepare is the full-battery camera and stunning poses because the sacred Pura Luhur Poten temple, the amazing Widodaren Mountain, and Teletubbies Savanna are awaiting you there to discover! Moreover, the tour also offers you an easy way to start since the initial point is from the main city of East Java, Surabaya.
Are You Ready to Begin Your Wonderful Bromo Tour?
Start from the parking area of Gubeng Baru Station / Waru Station / Bungurasih Bus Station, you will be picked up by the driver with the convenient transportation. Then, you will head to Cemoro Lawang Bromo for about 3 hours. Before you go to the Sunrise Point, you will be transferred to Jeep at the rest area. Next, the journey to witness one of the incredible views in life begins. Once you arrived at the Sunrise Point, open your eyes widely to look at the jaw-dropping view of the sun rising from the east. Make sure you capture this beautiful moment with your sophisticated camera and create the lifetime memories that remain forever in your mind.
After sunrise-gazing, the tour will proceed to Pura Luhur Poten Temple exploration and soft trekking Bromo Crater. The temple is not like any temple you have ever seen before. Located on the plain and the massif as the backdrop, the temple surely leaves you in awe. Last but not least before the tour ends, you will be brought to Teletubbies Savanna. As the name suggests, the savanna will remind you of the home in the popular TV Show 'Teletubbies'. Right at the first step at the savanna, be ready to get mesmerized by the extravagant scenes.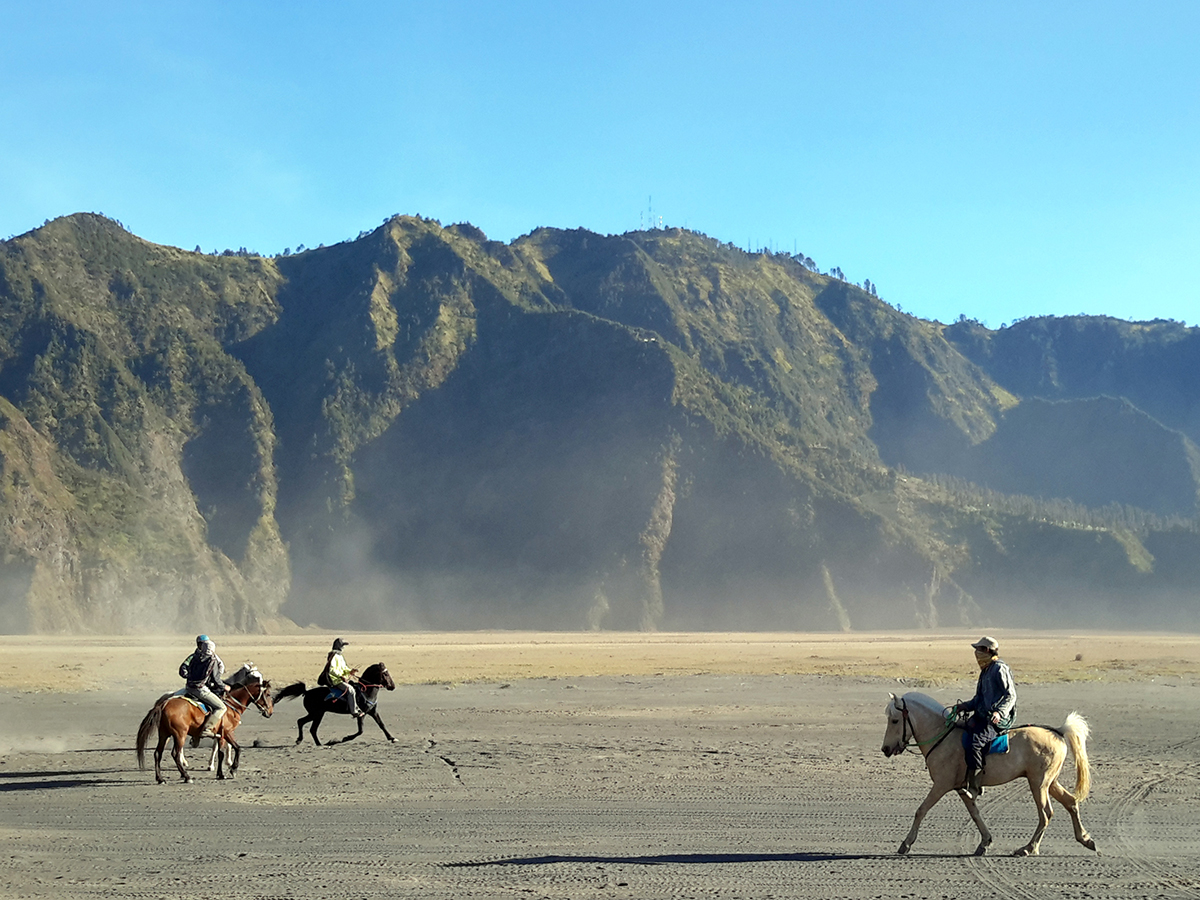 The vast whispering sands that will leave you in awe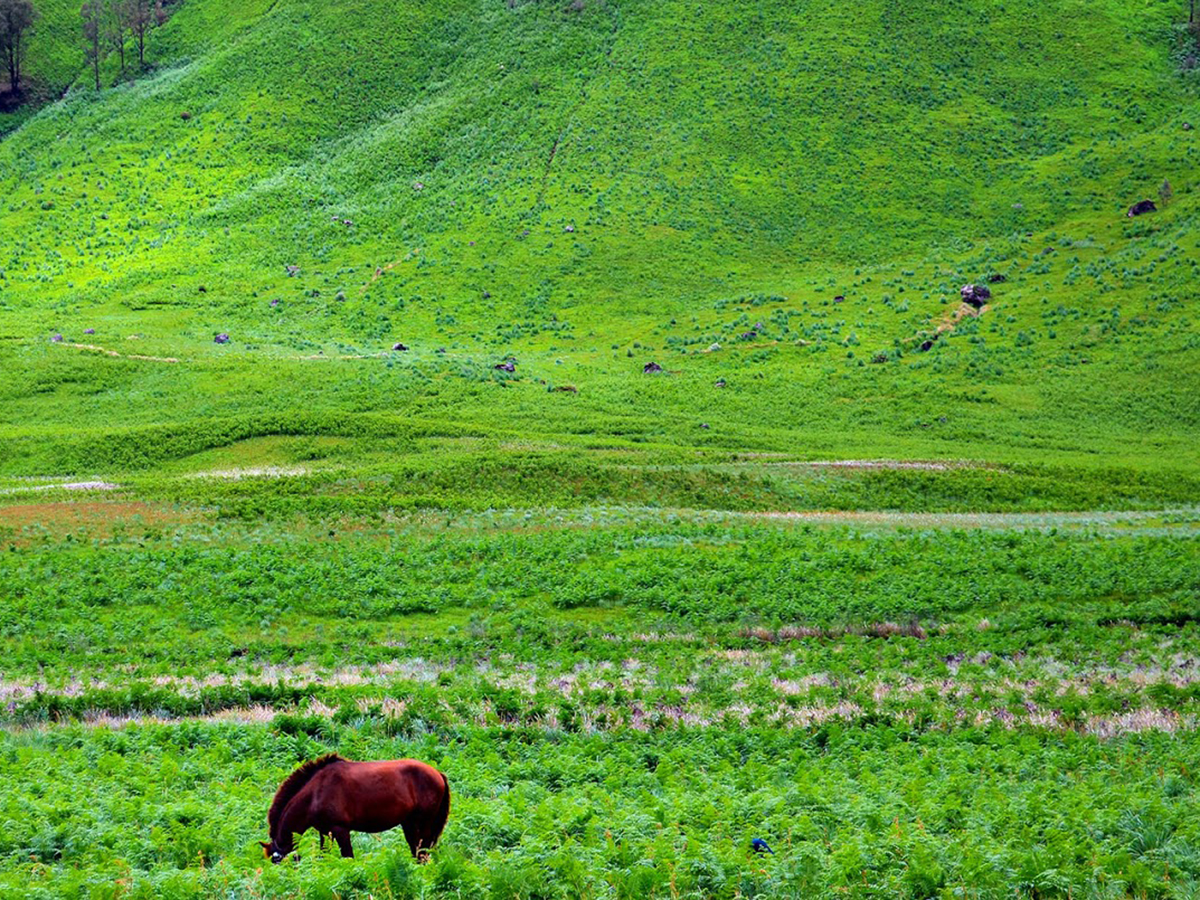 Come and enjoy the green Teletubbies savanna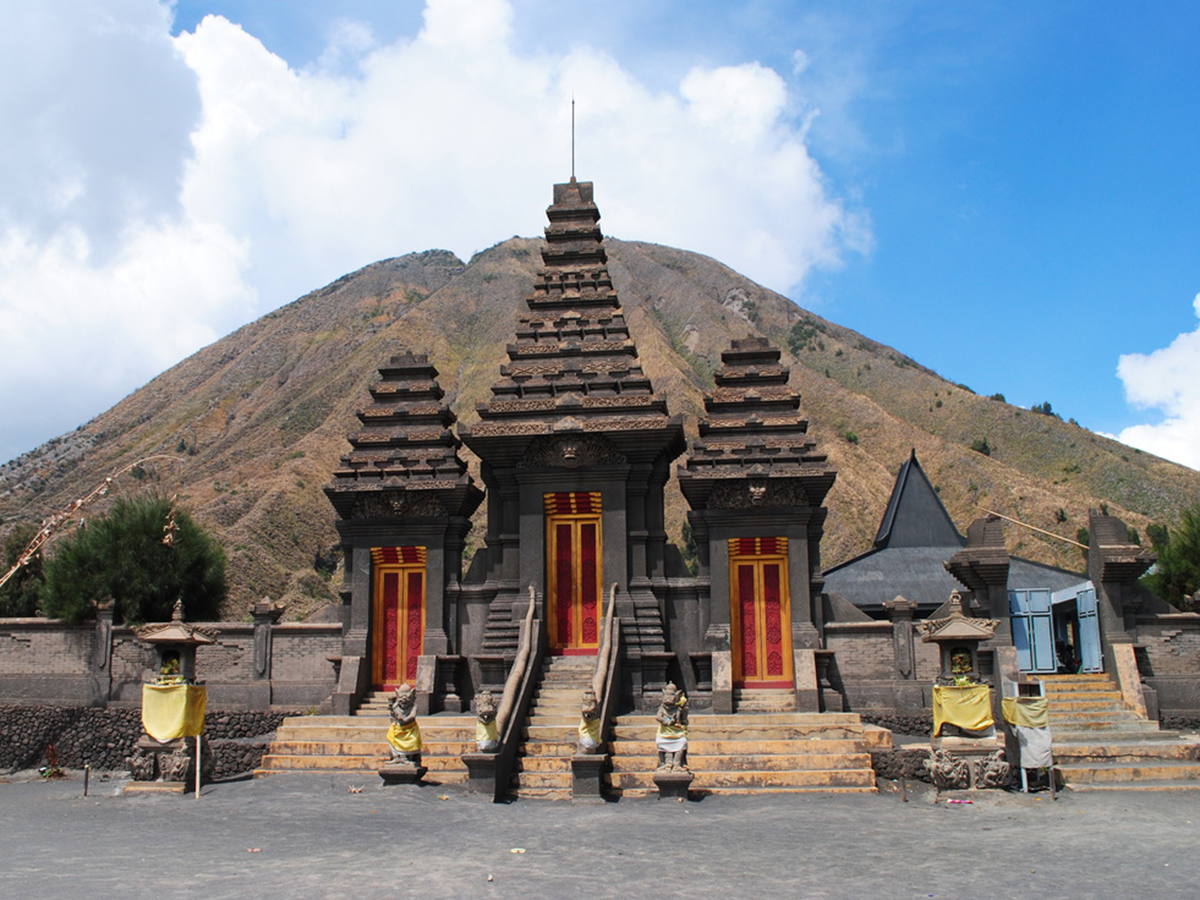 Get more insights about the local's belief in the sacred Pura Luhur Poten temple
WHY WANDERNESIA?
Handpicked Experiences
Discover amazing things to do in Indonesia
Best Price Guarantee
More saver with best price & no hidden cost
Local Expert Support
Our local experts are ready to give you the best recommendation