4 Days VIP Raja Ampat Experience Tour & Snorkeling: Wayag Island, Kabui Bay to Piaynemo
Marvel at a breathtaking view of Raja Ampat Islands and it's marine life
| Tour Name | 4 Days VIP Raja Ampat Experience Tour & Snorkeling: Wayag Island, Kabui Bay to Piaynemo |
| --- | --- |
| Duration | 4 Days 3 Nights |
| Tour Type | Private Snorkeling Tour/ Trekking/ Sightseeing |
Raja Ampat is Known for Richest Marine Life and Reefs in The World
The beauty of Raja Ampat can't be denied. Sail to Kabui bay, trekking Wayag Island, explore Piaynemo and others along the Raja Ampat archipelagos. Raja Ampat well known for richest marine life and island hopping tour. Here you can see a wide variety of fish species, corals and birds. This 4 Days Raja Ampat tour offering trip package to discover and explore all of these places.  During 4 days tour you will stay in ensuite room (bathroom integrated into the bedroom) if you choose 2 Nights at Prajas Homestay + 1 Night at TPK48 Dive Resort package. Or two night ensuited at Prajas Homestay, and one night shared bathroom at Mangkor Kodon Homestay if you choose 2 Nights at Prajas Homestay + 1 Night at Mangkor Kodon Homestay package.
The driver will pick you up from hotel or airport in Sorong at 8 AM and drop you to the harbor for transfer to Waisai. Move to speedboat for exploring Raja Ampat archipelagos. Start the tour by an hour drive by speedboat to Kabui Bay. You will be greeted by clear blue water and karst cliffs scattered, those are beautiful with trees growing around it. Situate in the middle of the waters around Kabui Bay, you will see Batu Pensil and Batu Wajah Cliffs. Batu Pensil is a sharp stone indeed like a pencil, because it is straight and high. Besides, near Batu Pensil you will also find one cliff that looks like the face of a human called Batu Wajah. Both Batu Pensil and Batu Wajah makes Kabui Bay's stones unique for anyone who sees it. Then continue to trekking to Manyafunuk Island. 
The next day, get ready for sailing, trekking and snorkeling in Wayag Island. Enjoy the panoramic beauty of Wayag Island, challenging climb up to its highest of limestone cliffs and observe the magnificent 360° view of Wayag Island. In Wayag Island also you will snorkeling and swimming with awesome baby sharks played coastline. Take some pictures while swimming or just deep your feet in the water. The sharks are really nice and didn't hurt people. So worthy to be here! Stop by in Piaynemo islets and climbing to the viewpoint of Piaynemo and Telaga Bintang, you will be presented with a beautiful view of karst island clusters and refreshing blue waters. Your snorkeling tour doesn't stop here, explore the underwater beauty of Swanderek, Yenbuba, and Friwen Beach. Discover over 1000 species of fish in Raja Ampat. Also, visit popped up sand on low tide in Pasir Timbul.
Amazed by The View of Pristine Ocean and Beautiful Karst Cliffs
Raja Ampat has all requirements to become world's best destinations. Here, you can immerse in the exceptionally pristine ocean and beautiful karst cliffs. It's a truly magnificent sight! as like you're in the earth paradise. With more than a thousand species of fish and the largest variety of corals can be found.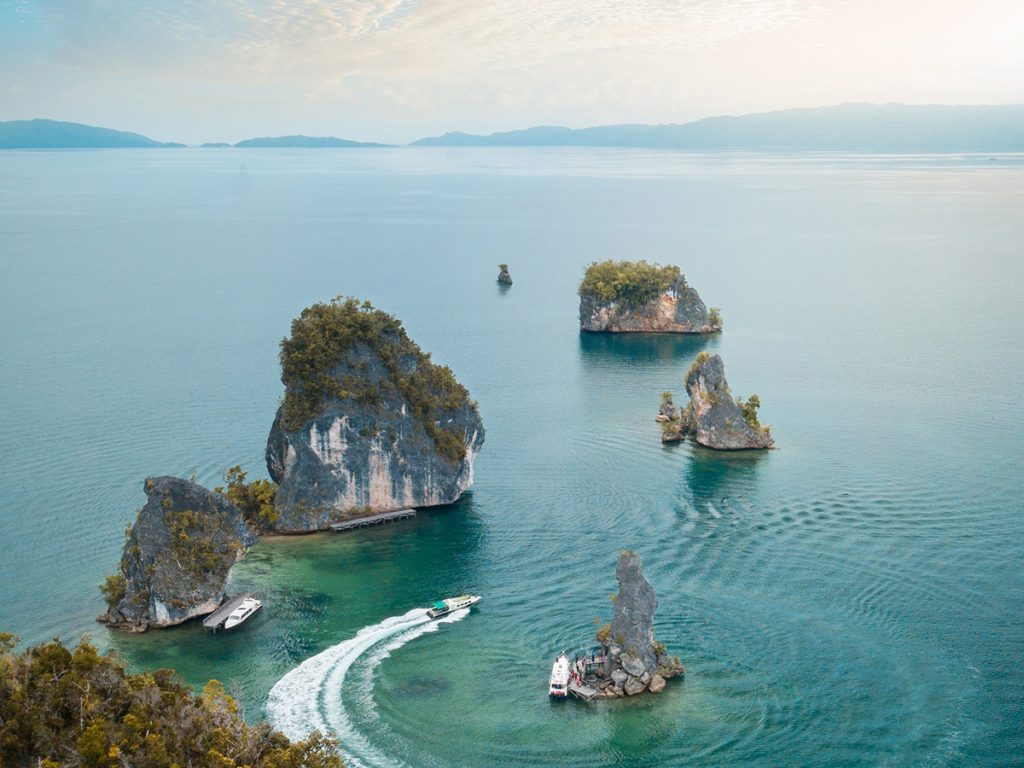 Pencil and Batu Wajah Cliffs both are located near to each other. Batu Pensil is a high sharp cliff in the middle of the waters around Kabui Bay. And, there's one cliff that looks like the face of a human called Batu Wajah Cliff.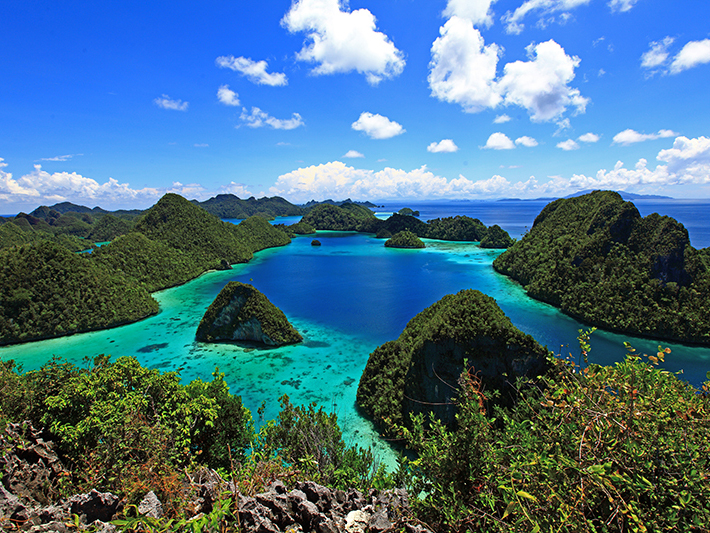 Wayag Island is an icon of Raja Ampat. You will be hypnotized by Its completely amazing views. The most iconic panorama of Wayag is definitely its many shaped-cliffs protruding from the sea. Those are best viewed from the height. We recommend you to carry a good camera with ranged-lenses.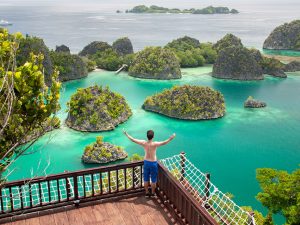 Turquoise lagoon in Piaynemo, the paradise fall on earth.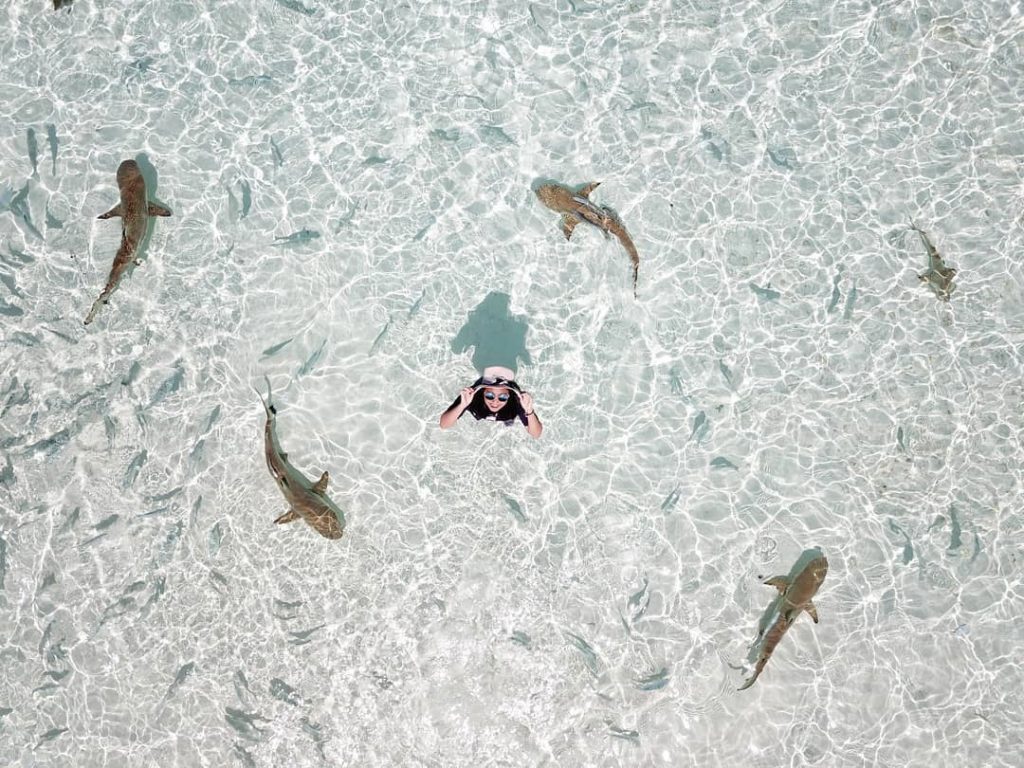 Photos with sharks! One of the many unforgettable snorkeling sessions in Raja Ampat archipelago. The baby shark clearly visible under the water.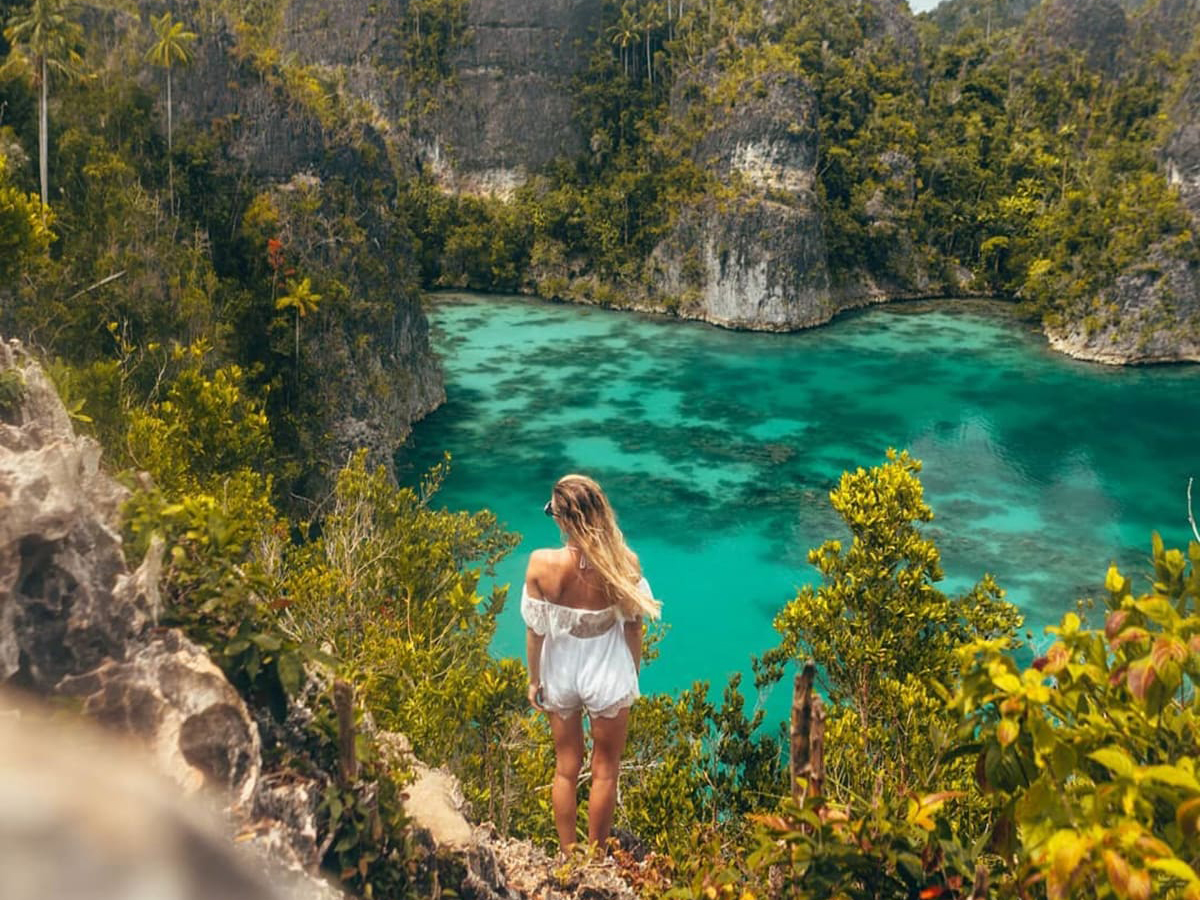 The lagoon has a shape like a star, and it was created by God's hand naturally.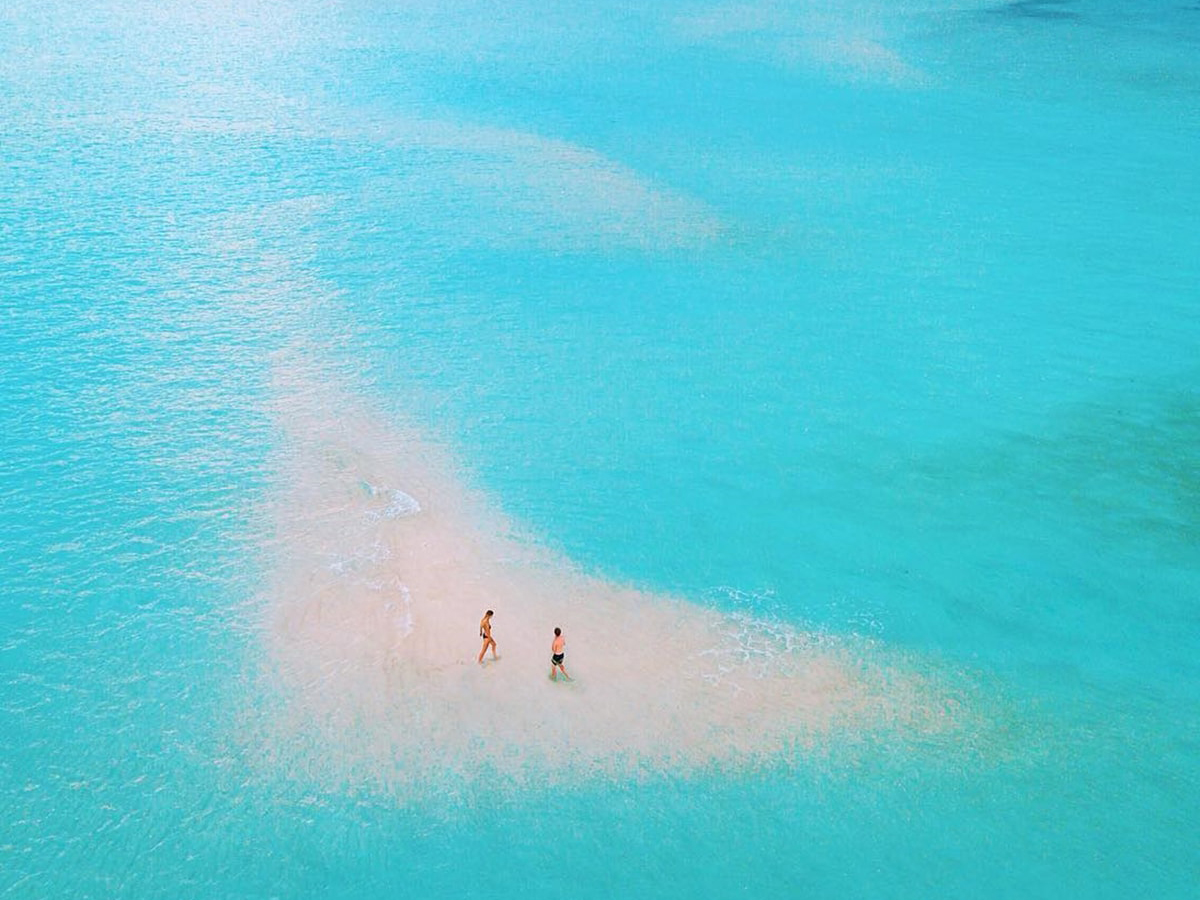 Pasir Timbul has popped up white sand in the middle of the ocean and only appears when the seawater is receding. The sensation of playing on the sand in the middle of the ocean is an experience that no one will ever want to miss.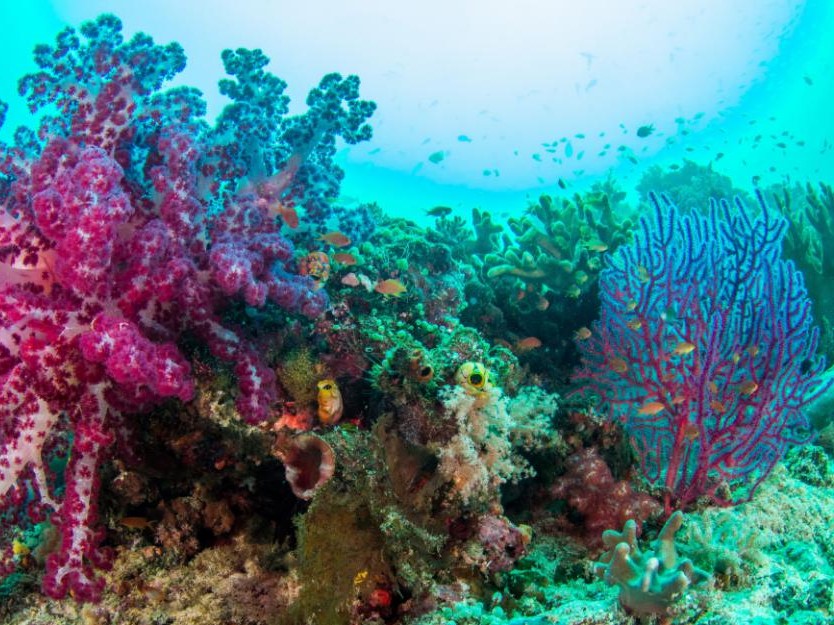 Digest the beauty of Raja Ampat underwater. Colorful fishes, pink and orange corals also wonderful underwater will welcome you.
WHY WANDERNESIA?
Handpicked Experiences
Discover amazing things to do in Indonesia
Best Price Guarantee
More saver with best price & no hidden cost
Local Expert Support
Our local experts are ready to give you the best recommendation