If your flight is about to touch down on Labuan Bajo Airport, therefore, you need to read this article for a little tip insider. For your initial information, most people know this airport in another name. They simply name it as Komodo Airport. You can guess the reason behind this name. It is because the Labuan Bajo Airport is the arrival and departure point to the famous incredible Komodo Island. Do you still have no idea about this island? Komodo Island is a home for the world's largest lizard in the world, namely Komodo Dragon. This island is located in Flores, East Nusa Tenggara. So, if you are planning to visit Komodo Island in the simplest and most convenient way through the air, this airport will be your first pitstop.
A Short Flashback About Labuan Bajo Airport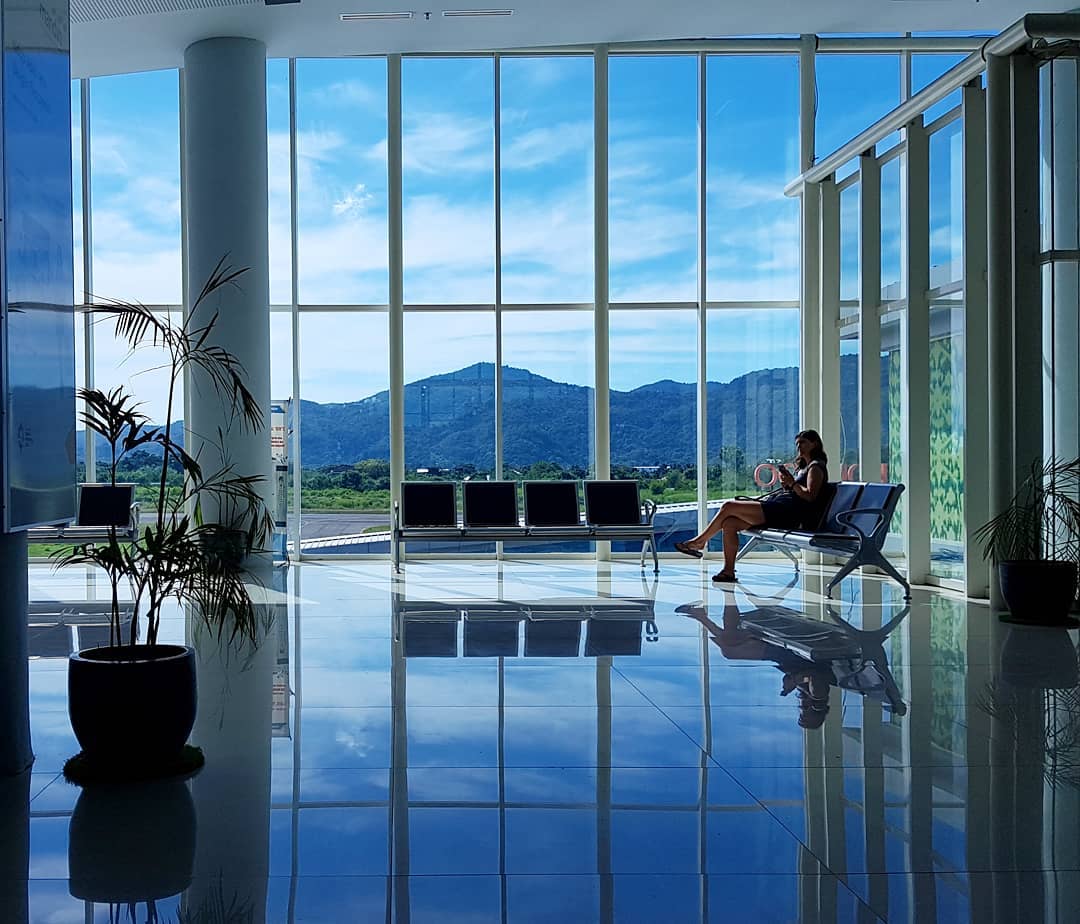 Before the official name of Labuan Bajo Airport was announced, this airport had a different name. The former name was Mutiara II Airport. Then, moved to 27 December 2015, the president of Indonesia, Joko Widodo, launched a new modern terminal at the airport. This terminal was built in hope to provide passenger services for up to 1.5 million per year. This number is higher compared to the old terminal that could only have 150.000 passengers per year. So that the new terminal is expected to increase the number of tourists coming to the island of Flores and its surroundings, to be specific the tourists to Komodo Island.
How do I get to Labuan Bajo Airport (Komodo Airport)?
Basically, flights to Labuan Bajo are coming from various airlines. This airport connects two main popular cities in Indonesia, which are Jakarta and Denpasar (Bali). Currently, the international flight to Labuan Bajo Airport is not available yet, but there are plans to get there. So, if you are coming from outside Indonesia, kindly wait patiently until your flights are available to take you to this airport. Before we proceed to another information, Labuan Bajo Airport code is LBJ / WATO, taken from general info at the website flightradar24.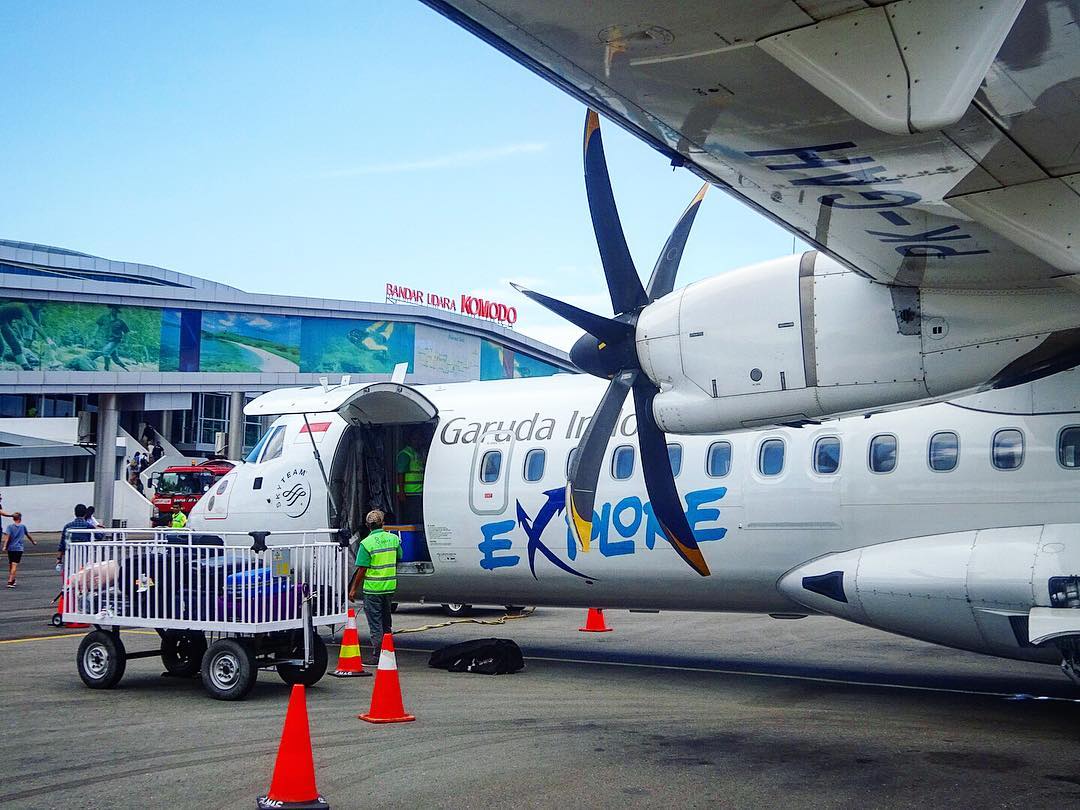 Since there are only domestic flights to Komodo Airport, here are some local airlines that will take you to the airport. Wings Air, Batik Air, Nam Air, Citilink, and Garuda Indonesia are the name of the airlines that serves flight from various cities in Indonesia to Labuan Bajo Airport. The flights are most commonly from Denpasar (Bali), Kupang (East Nusa Tenggara), Maumere (northeastern coast of Flores Island), Surabaya (East Java), and Jakarta (Capital City of Indonesia). If you are an international tourist, you can take the flights from Bali or Jakarta. These start points are the most common choice among travelers.
What should I do when I have arrived at Komodo Airport?
Yes, this question might pop in your head when you have booked your flight to Labuan Bajo Airport. The first suggestion is, don't be so panic or confused. This airport will not make you feel lost in the middle of nowhere. There are two small carousels where you can get your checked baggage at the arrival terminal. Once you collected it, the airport staff will check your baggage tags for security reasons and ensure that you get the correct baggage.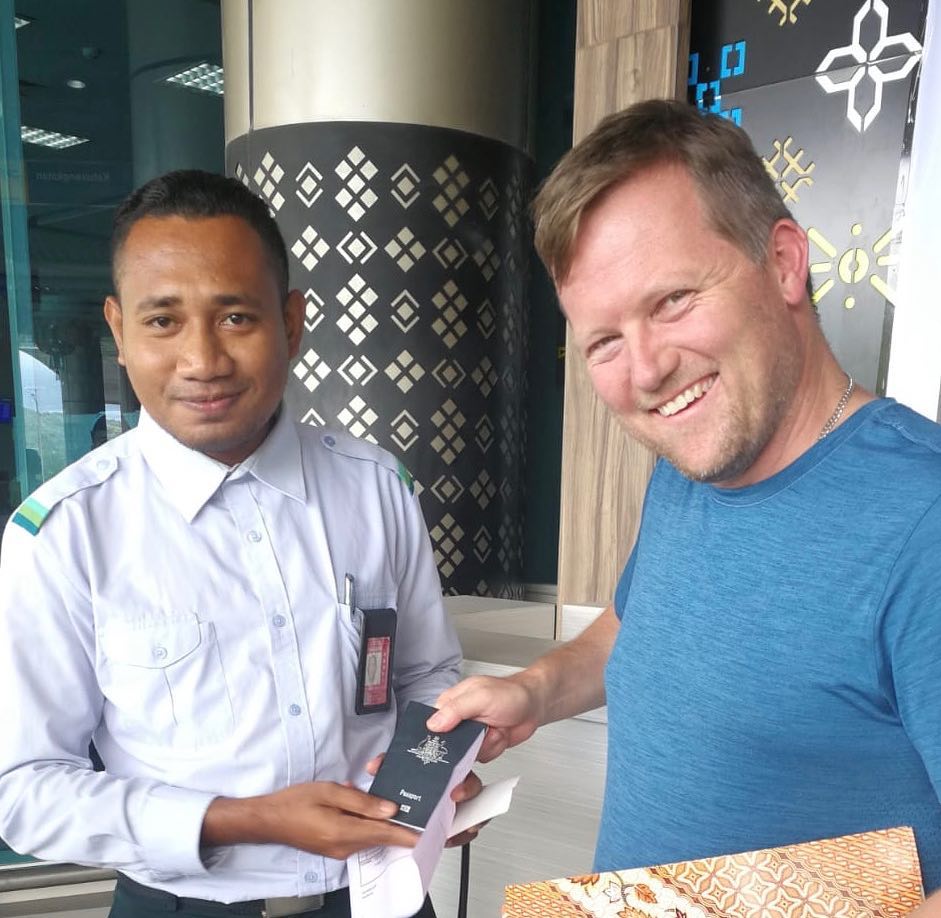 There is also numerous accommodation located near to the airport. One of the favorite choices among the traveler is The Komodo Lodge Hotel. Do make sure you have done your research about the proper and nice hotel that met your budget and expectation. Although there are lots of options where to stay, if you make the wrong choice, it will surely ruin your holiday. You don't want that happen, do you?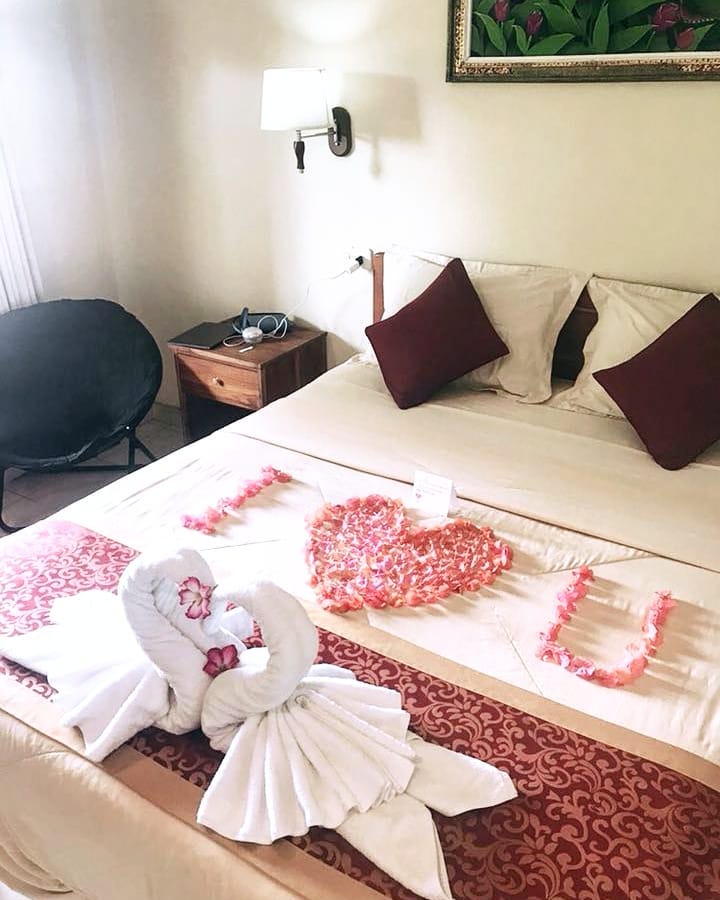 The distance to the city center from the airport is not too far. In average, you only need 5-10 mins of driving to get to your stay. If you already have your reservation at a hotel or hostel in Labuan Bajo, a piece of nice advice for you is to book the pick-up service as well. Usually, they will give you free charge or a small amount of charge for this kind of service.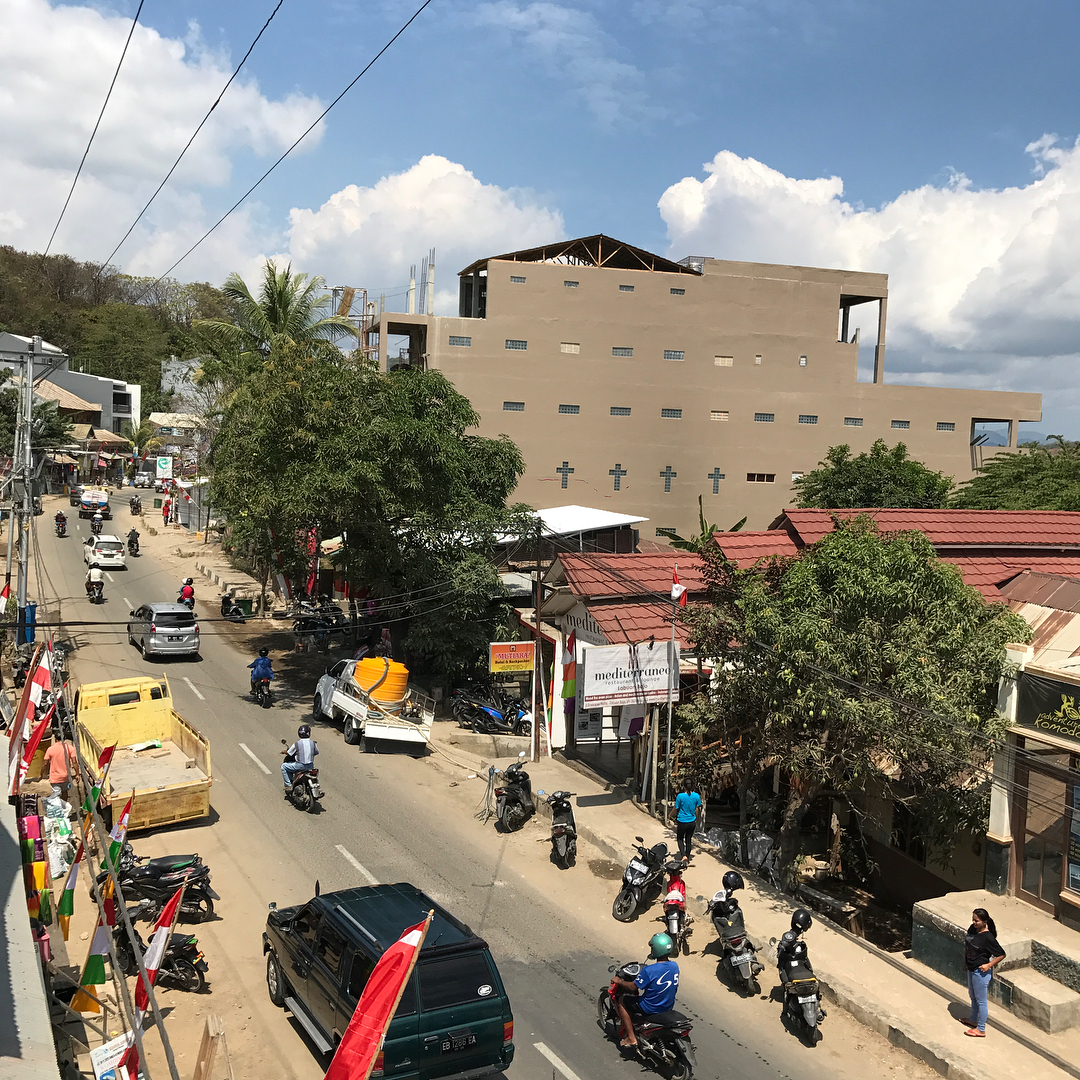 What if your hotel does not provide the airport pick-up service? Don't be so worried. You still have some choices for transport. For example, Labuan Bajo airport taxi, or if you want to get the cheaper one, you can hire an "ojek". This kind of transportation is like a taxi but the used vehicle is a motorcycle. "Ojek" will surely give you the experience of riding the local transport. Last but not least option, you can take a walk to your hotel if you are a gym rat. However, do not expect that you will walk on a comfort paved sidewalk. Do notice that the facilities for the pedestrian in Labuan Bajo are not really convenient for several international tourists. But, if you can deal with it, please enjoy the stroll and admire the view of the town that might give you new insight.
Now it's time to go to Komodo Island!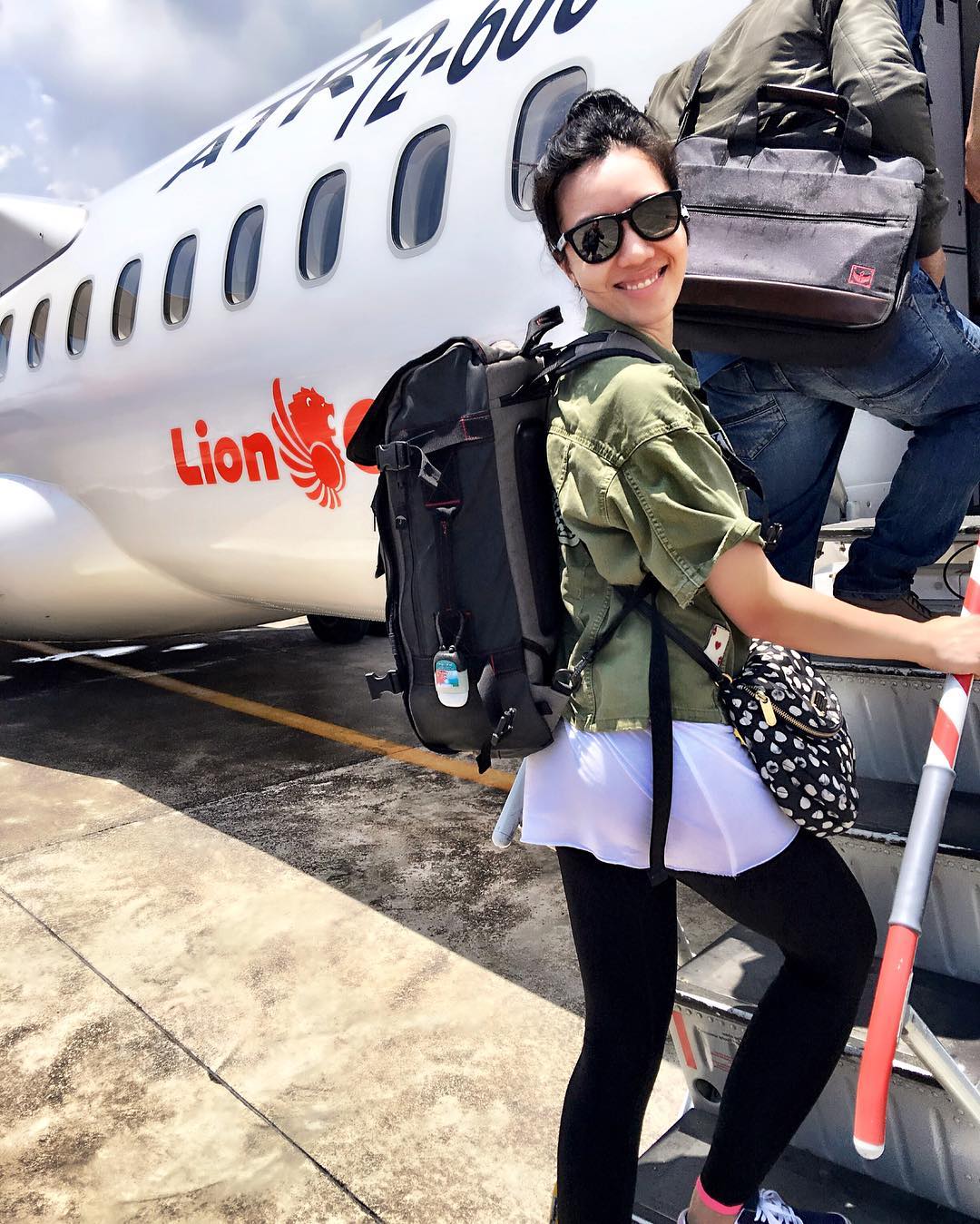 Labuan Bajo is the perfect base to start your trip to Komodo Island. This island has attracted tons of tourists to come just to spectate the world's largest lizard in the world. From Labuan Bajo airport to Komodo Island, you need to do some extra effort. Since Komodo Island is located separately from the island where the airport is, you have to take a boat or ferry to reach the island. A lot of travel agents would love to offer you the transport service to Komodo Island. As long as you do your research properly, your trip to Komodo Island would be wonderful and incredible.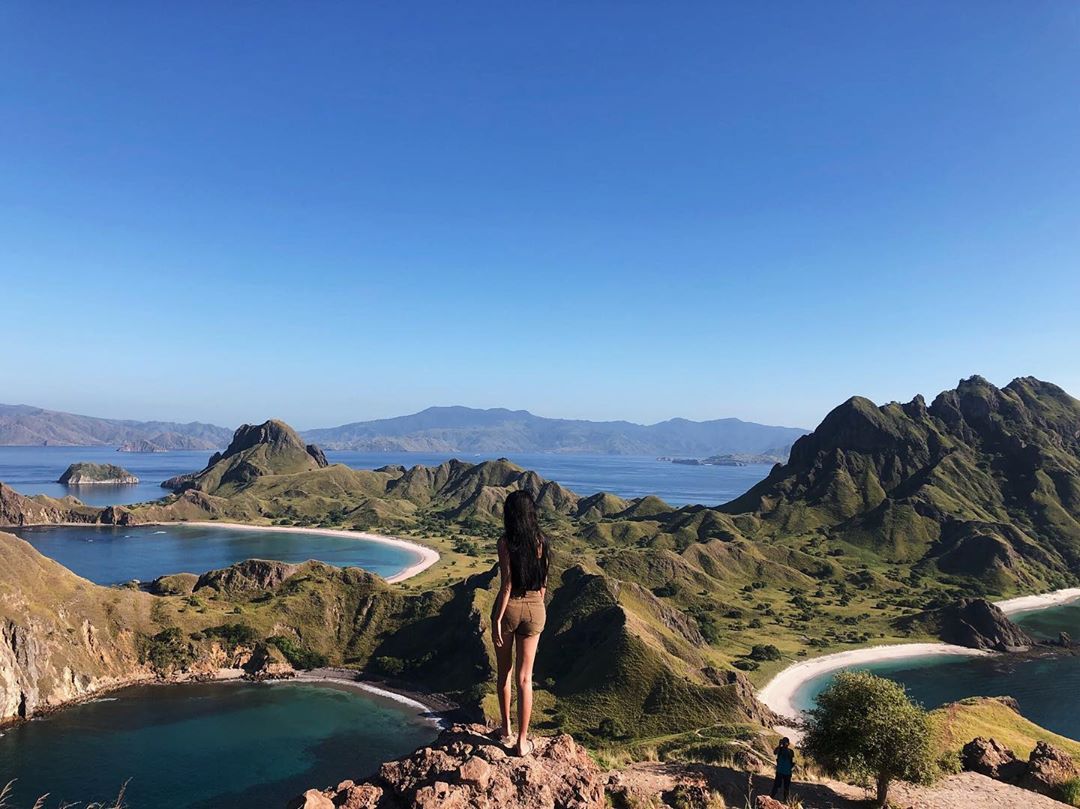 Meet Wandernesia, one of the reliable tour agents that you can trust. There are various packages for Komodo Island tour start from Labuan Bajo. Since there are many packages, the last decision is always on you. Do you want to sail privately or join with the other tourists? Both options could guarantee you the same excitement! Besides spectating the Komodo Dragon, you can also have an adventure to its surroundings. Pink Beach, Rinca Island, Kalong Island, do the snorkeling to see Manta Ray, and more will be added to your itinerary. So, what are you waiting for? Plan your memorable tour to Labuan Bajo and Komodo Island with Wandernesia & get ready to experience the best once-in-a-lifetime moment! (HN)