Fun Things for Lovey Dovey in Bali
Bali has become the most favorite place for couples to go, but what are the fun things for couple in Bali? There are lots of things from romantic, fun, extreme, exciting things to do for couples in Bali. If you are having a private holiday with your lover or having a honeymoon, romantic Bali vacation may be able to be your consideration to go with your soul mate. With so many wonderful nature landscapes and places, make Bali Island is the right choice for everyone. So, here are some Bali honeymoon ideas and fun things do you can together with your lover in Bali.
Relieving Your Stress with Your Couple with Relaxing Spa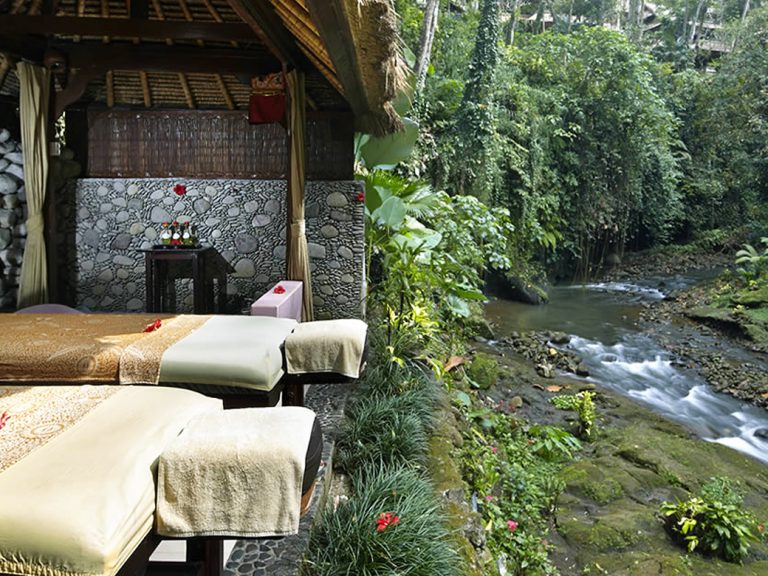 With the tight sweet holiday or honeymoon schedule in Bali will surely make your body exhausted. Even though your activities are fun things to do in Bali, still, your body will feel a little bit drowsy, even more after a long journey. But don't worry, by doing this activity, you will directly regain your energy and your excitement to do the other things with your lover in Bali.
Spa in Bali has known with its excellent service and its relaxing vibe, along with the great view in each spa house. You can have a relaxing massage in the best place you could ever imagine! The professional massager will make your muscles tense down and relax at the same time. After that, drown yourself at a refreshing Jacuzzi pool to refresh your body. Bali Hotel Tjampuhan Spa Program will give you the best calming relaxation you can get in Bali. You will be facing the beautiful river and green scenery while you are having your massage time. The Jacuzzi pool with eye-catching decoration will also give another level of experience of having a spa.
Doing Yoga with Your Soul Mate in the Best Place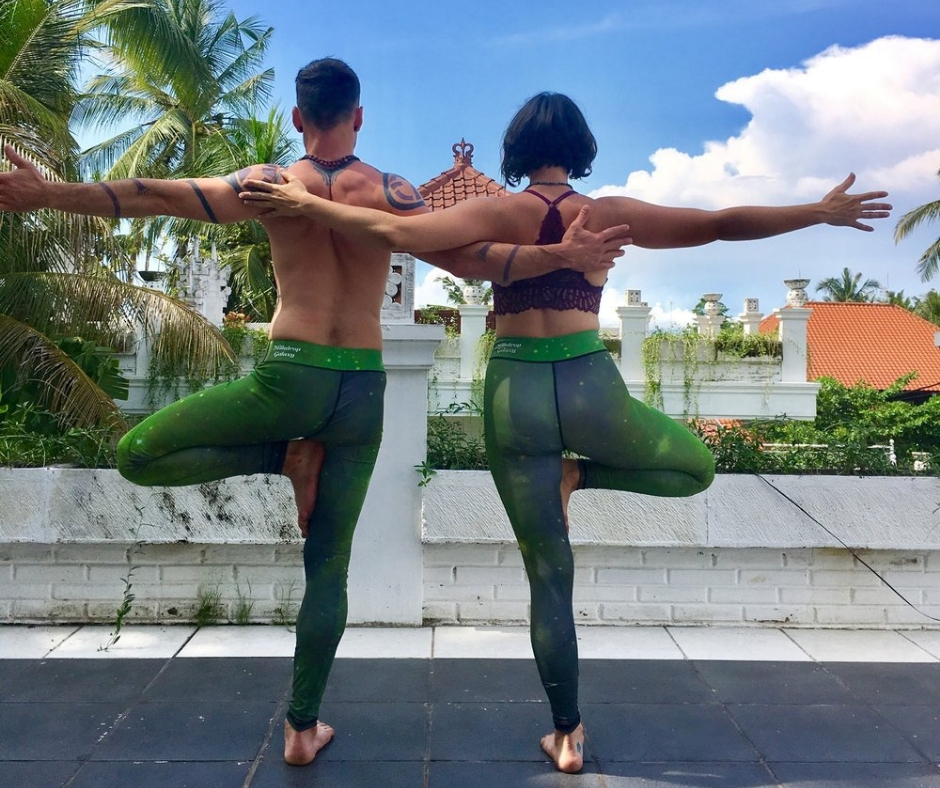 If you and your lover are yoga enthusiasts and would love to have yoga while visiting Bali. Then having the yoga class would be a great choice. You can find so many yoga studios with a jaw-dropping view and an excellent instructor. Moreover, you can have all of them along with the love of your life! Relaxing activity with relaxing view is the best combination you could have, and Bali Ubud Yoga Class will grant your wish.
Have you ever imagined having a yoga under the pouring waterfall? If you haven't, then you should go to this! Where should you go for this extraordinary experience? Go to Sekumpul Waterfall, then do some yoga poses in front of the waterfall. Imagine doing yoga under the waterfall while the water droplets washing your back, surely will be an unforgettable memory of your vacation or honeymoon.
Spending Your Night Romantically with the Best Dinner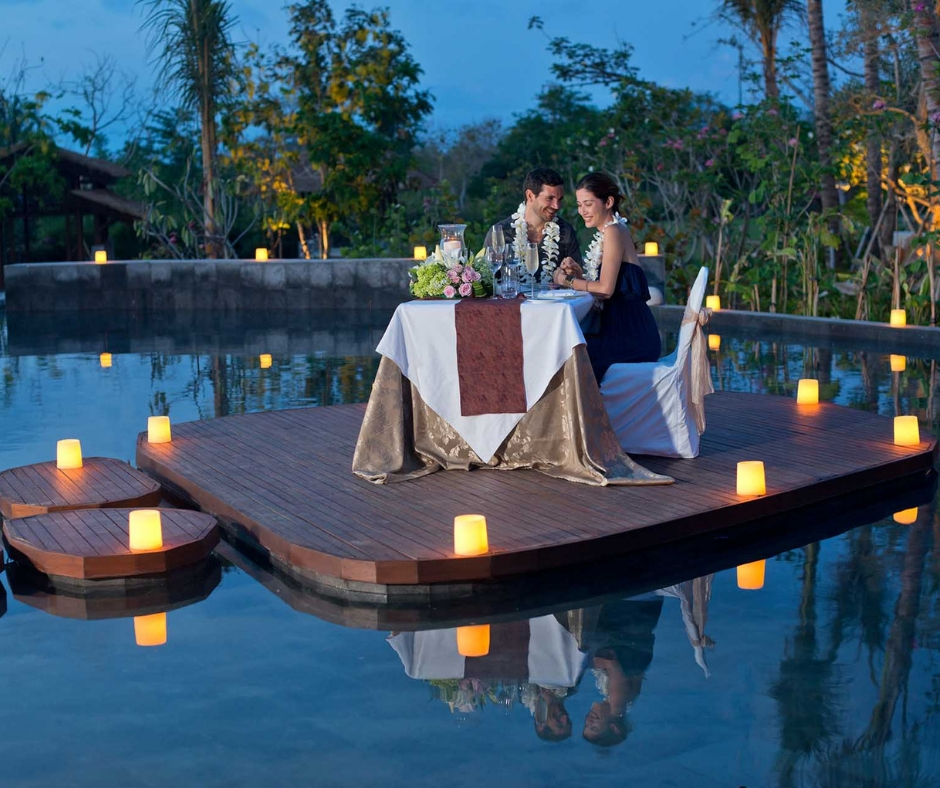 Bali is the right decision if you want to impress your lover about how romantic you are! You can have one of the most romantic dinners here. You can have not just a romantic dinner, even a romantic private dinner! Which women that won't be falling in love with you if you take them to one of these romantic and private dinners? This is the truest Bali for couple things to do.
You can have your intimate dinner in a beautiful lighted cave with Bali Romantic Beach Cave Dinner at Samabe Restaurant. Get the unimaginable romantic dinner you could ever have inside the beautiful cave, beside the beach with the dimly beautiful light illuminating the whole place! Or you can have a breathtaking candlelight dinner with Romantic Candlelight Dinner in the Sparkling Valley. Enjoy the night with your meal in a valley decorated with hundreds of candle spread all over the place. The step of the stair will leave you in awe because each of the steps is beautifully lighted with the stunning candle. This is the best thing to spend your honeymoon night with your lover.
Admiring the Infamous Golden Sunset of Bali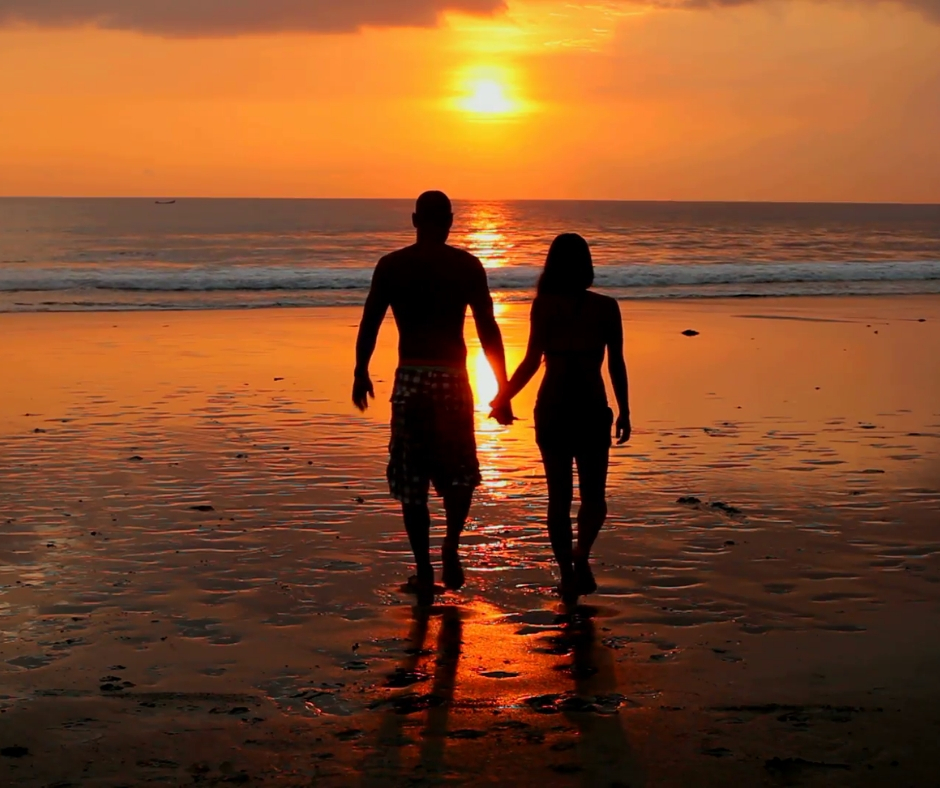 Visiting Bali Island without spending your time adoring the beauty of the infamous golden sunset is such a waste. Chilling together with your lover while enjoying the sun goes down on the horizon is a thing you can't miss in this beautiful yet romantic island. There are bunches of infinity places you can go to enjoy the golden sunset of Bali! But there are still the best places to enjoy this wonderful nature creature.
Of course, you can't miss Kuta Beach from this list. This beach is already famous because of its wonderful sunset. Sitting in the sand in the beachside while sipping on your drink with your lover, might be one of the best dusks you have ever had. You can also have the best sigh of sunset in Tanah Lot Bali. The temples which will be illuminated with the stunning light of the sunset will create the best sunset memory you ever have. Therefore, if you want another place except beaches to enjoy the sunset, then you can go to the Rock Bar at Ayana Resort. Watching the sunset at a cliff rock bar with the cocktail in your hand and the person you love the most in front of you will make your day feel way better than before. (Lng)