Amazing Place to Fulfill Your Hunger in Kuta
There are so many wonderful places to visit in Bali Kuta. You can find amazing natural landscape such as beaches, shopping places, bars or clubs, cafés, and of course amazing local eatery that you absolutely have to try once in your lifetime. It is no longer a secret that Indonesia has one of the best foods all over the world. Tourist really falls in love with Indonesian food because of its strong and rich taste because using so many Indonesian special spices. That's why Bali Island includes one of Indonesians which has delicious local food to try. Moreover, the best thing about local food is that even though it has mouthwatering taste, still the price is really affordable. Good food, good price equal good meal right. So here are some of the best local eateries in Kuta that you should try.
Taste the Authentic Balinese Cuisine at the Made's Warung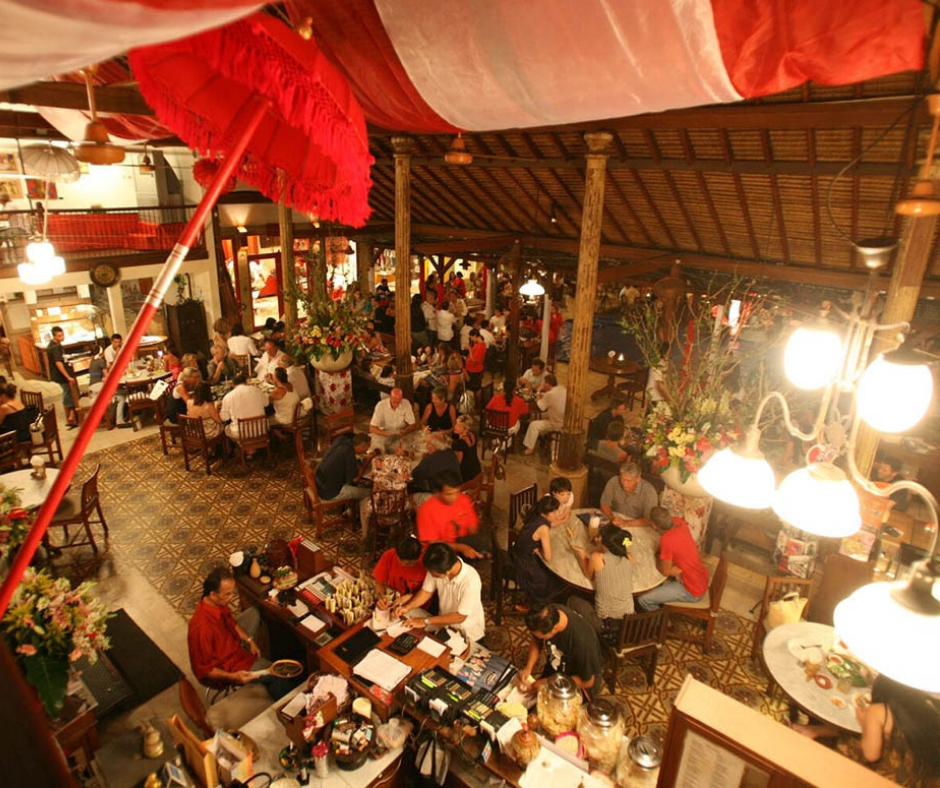 Made's warung is one of the most famous local eateries exist in Kuta, Bali. This place was firstly opened in 1964. So, Made's Warung really has a long history since the first time it is opened, so this makes restaurant is included as one of the legendary eateries in Kuta. Started just as a small, local, and traditional food stall, now it has grown as a big modern eatery. But don't worry, even it is already big and way more modern, this eatery is still holding on the way they served their food like they used to. It means that the taste of the local food here never change even the modernization of this eatery. The foods that you should try are nasi campur, gado-gado (Indonesian salad), satay, and other meat-based food.
Throw Back into Vintage Indonesia Through Pondok Tempo Doeloe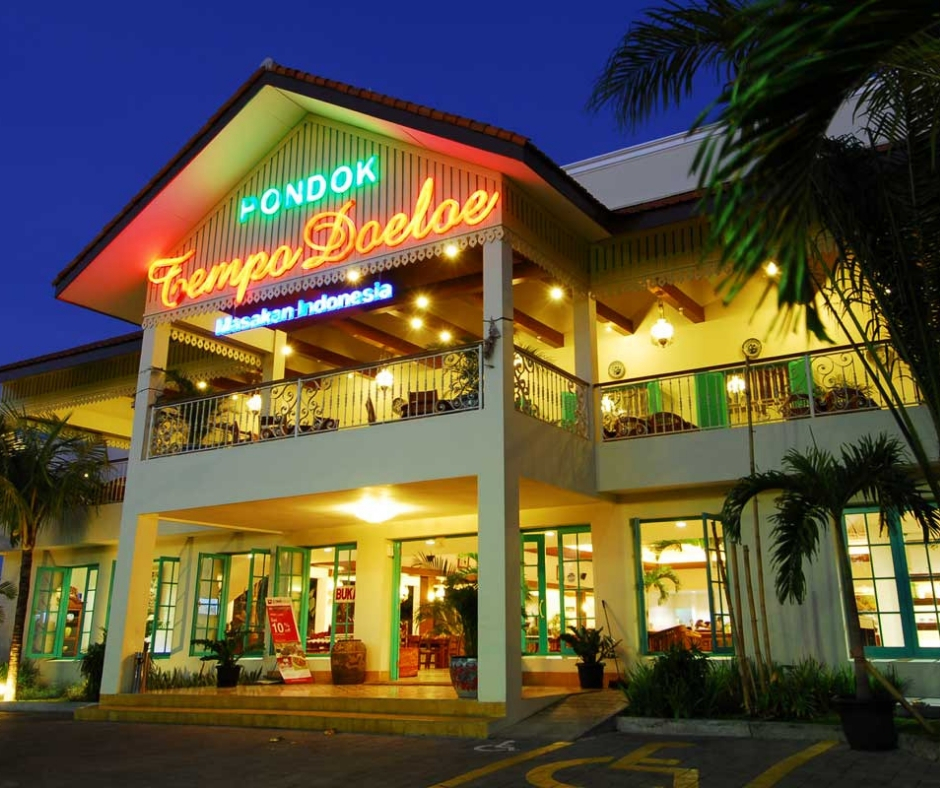 Tempo Doeloe in Indonesian means vintage or old school. So, you can already imagine what they sell in their eatery! Yup, they sell hundred percent local traditional Indonesian foods. Other than the food, the design and interior are also dominated by classic and traditional Indonesian style with wood furniture. Even there are so many Indonesian local cuisines eatery in Kuta, but this one is one of the best places to eat you can ever expect if you are in Kuta.
Pondok Tempo Doeloe offers you wide variant of Indonesian local cuisines. So you can try as many types of Indonesian food as you want till your stomach is fully filled. The most recommended and favorite menu is the fish-based cuisines and also the seafood cuisines. You can find many types of fish with the various cooking style which will make you are drooling all the time. If you want something more full filling, you can also try Indonesian meat-based Indonesian cuisines.
Bale Udang Mang Enking, Place for Seafood Enthusiasts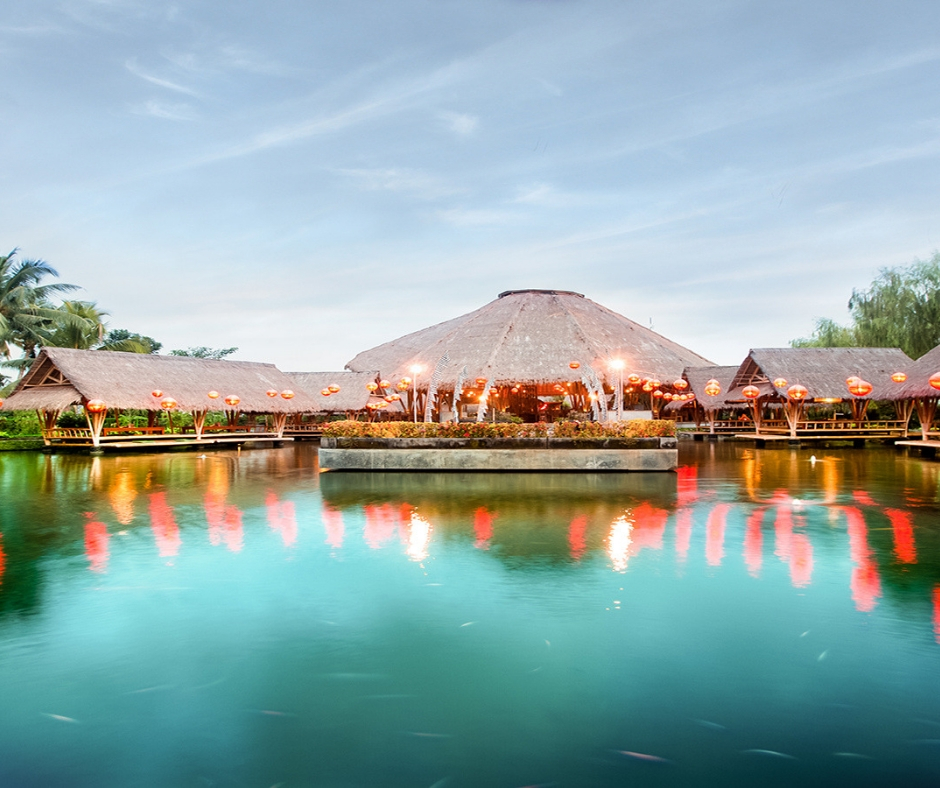 Bale Udang Mang Engking is located in the urban area of Kuta, so it will not be hard to find this eatery. This eatery has a unique concept, you will eat in bales or small hut which is floating, but not actually floating, above the water in a big fish pond. You will gate the sensation of eating surrounded by water and watching so many beautiful golden fishes! The best thing is those fishes are gathering around or near you if you throw some foods!
According to the name, "Bale Udang" means place of shrimp, you can picture what they serve here. You can have many variants of mouthwatering seafood, especially shrimp, with so many cooking styles. Moreover, you can also choose the level of spiciness as you want, we already know that Indonesian cuisine is famous for its spiciness right. But don't worry, if you are intolerant with seafood, you can try other menus such as chicken, duck, or grilled meat. You can also find Bali style cuisines here if you want to try it.
Rumah Makan Kedaton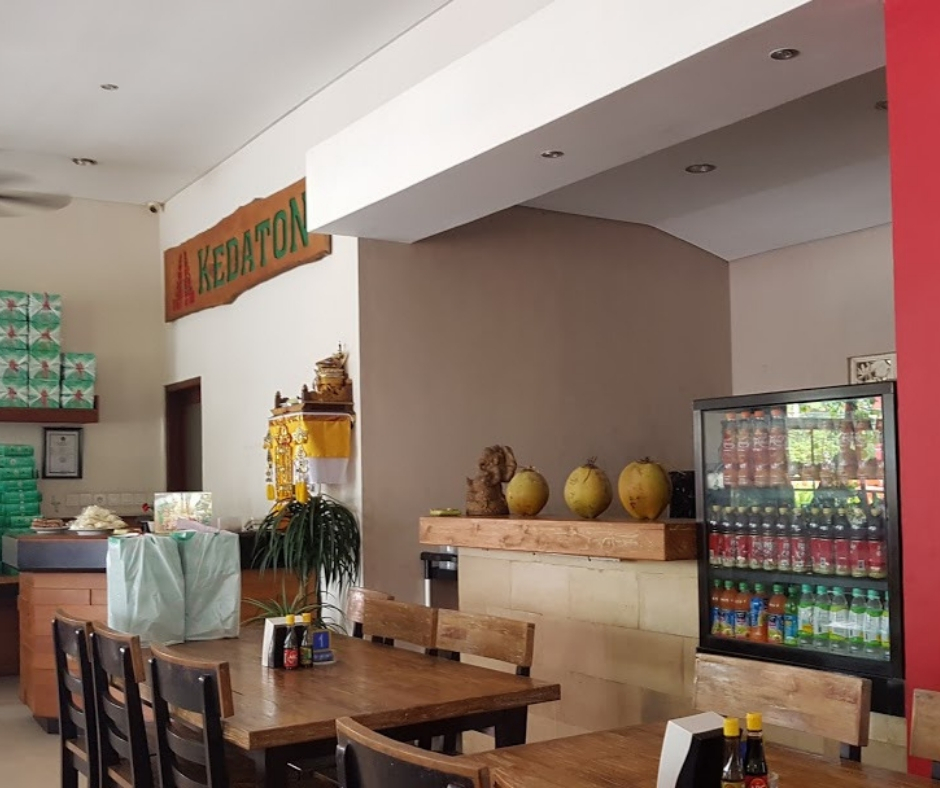 Restaurant or eatery in Indonesia means Rumah Makan. Located on Kuta main road, Rumah Makan Kedaton always full with office staff when lunch break. This restaurant is selling Balinese, Javanese, also Chinese style cuisine. This variety of menus and the affordable price makes this restaurant really famous among office staff. Here you can find various local Indonesian style cuisines. You can have nasi campur (rice with various topping and side dish) only for under USD2! Try other local cuisines such as stir-fried eggplant, oxtail soup, or soy sauce fried chicken.
Sate Babi Bawah Pohon, A Must Place to Visit in Bali!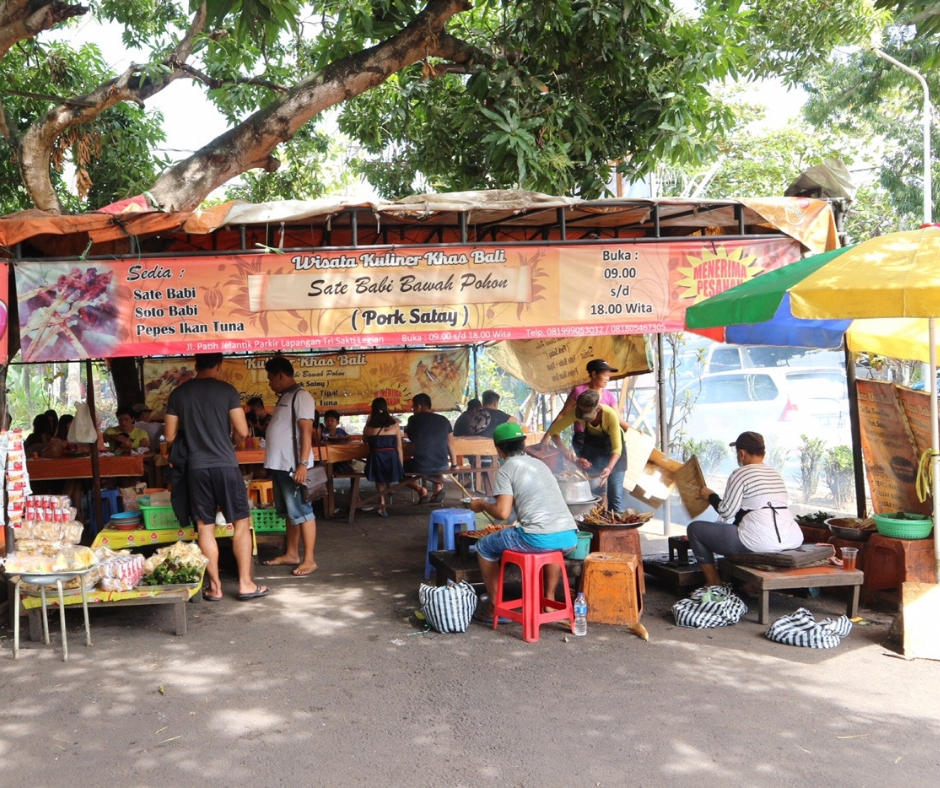 Means pig satay (skewer) under the tree, this place is famous among the tourists. Yep, this pig satay stall used to be located under a tree, but now it is already moved into a bigger stall in Legian, Kuta. However, this restaurant is still known as its original name. This satay is considered as the legendary satay in Kuta, and Even in Bali. This place is really an attraction for every pig lovers. The tender meat with savory, sweet, and spicy taste combined perfectly in one stick of satay. International tourist often thinks this satay is really spicy, but local says that the spiciness is just at the right level. So, don't forget to visit and try this satay if you are in Kuta. (Lng)