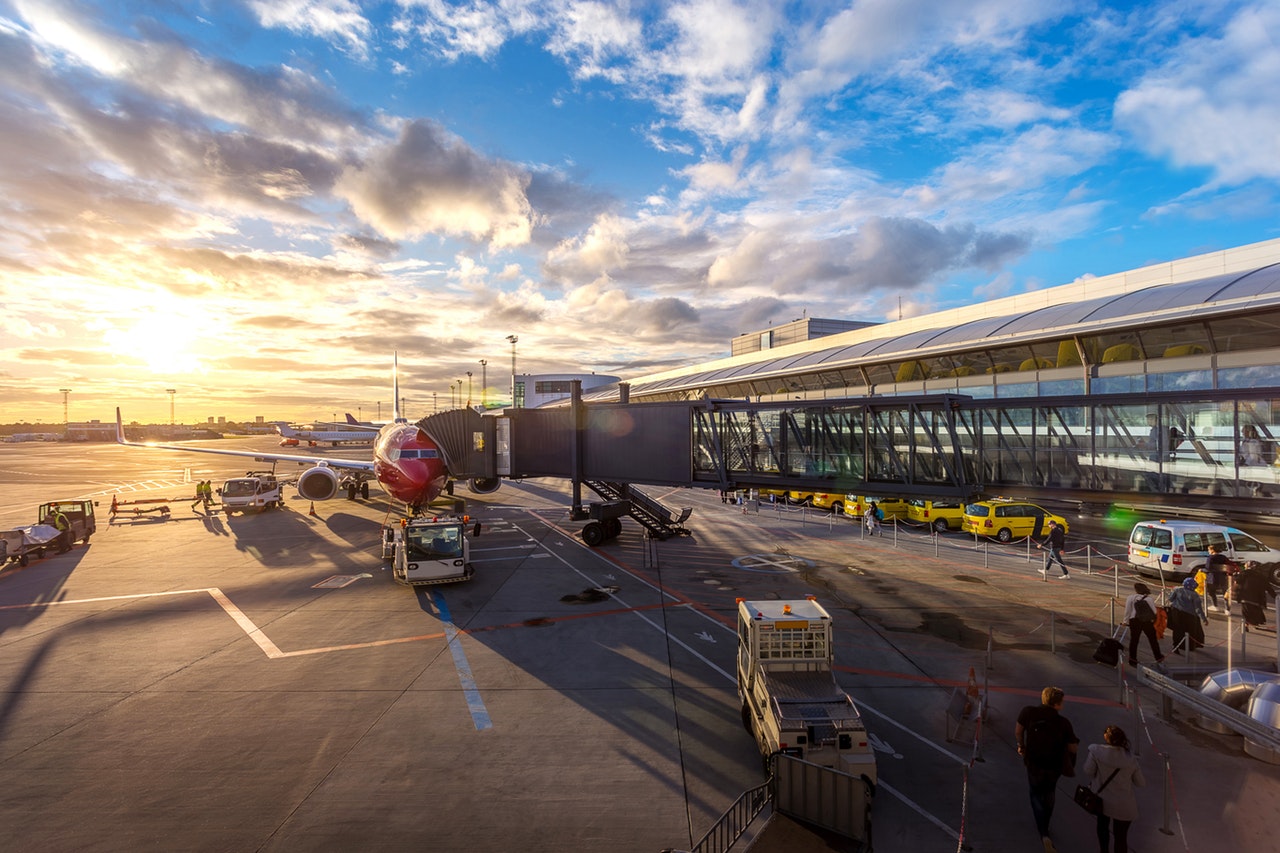 Bali airport (Ngurah Rai International Airport) is the most important place that you need to know.  As one of the international airports in Indonesia (and located in the hipster tourism area) no wonder this airport always full of passengers. Far before this day, Ngurah Rai International Airport is known as Tuban Airport before president Soeharto inaugurated it in 1969. Moreover, before the inauguration, Bali airport was for domestic flights. Besides Ngurah Rai International Airport, this place known as Denpasar Airport as well. What is the Bali airport code then? This airport use DPS as its IATA code, and WADD for ICAO code.
Ngurah Rai International airport is 13 km away from the capital city of Bali, Denpasar. The exact address would be at Jalan Raya Gusti Ngurah Rai, Tuban, Kuta, Kabupaten Badung, Bali 80362. This airport has an amazing Balinese traditional decoration. Furthermore, visitors are able to spot some of the artistic statues inside the airport area. Besides the information above, there are several more information that you need to know about Bali Airport. Then, let's take a look at the information below.
Terminals, Gates, and Facilities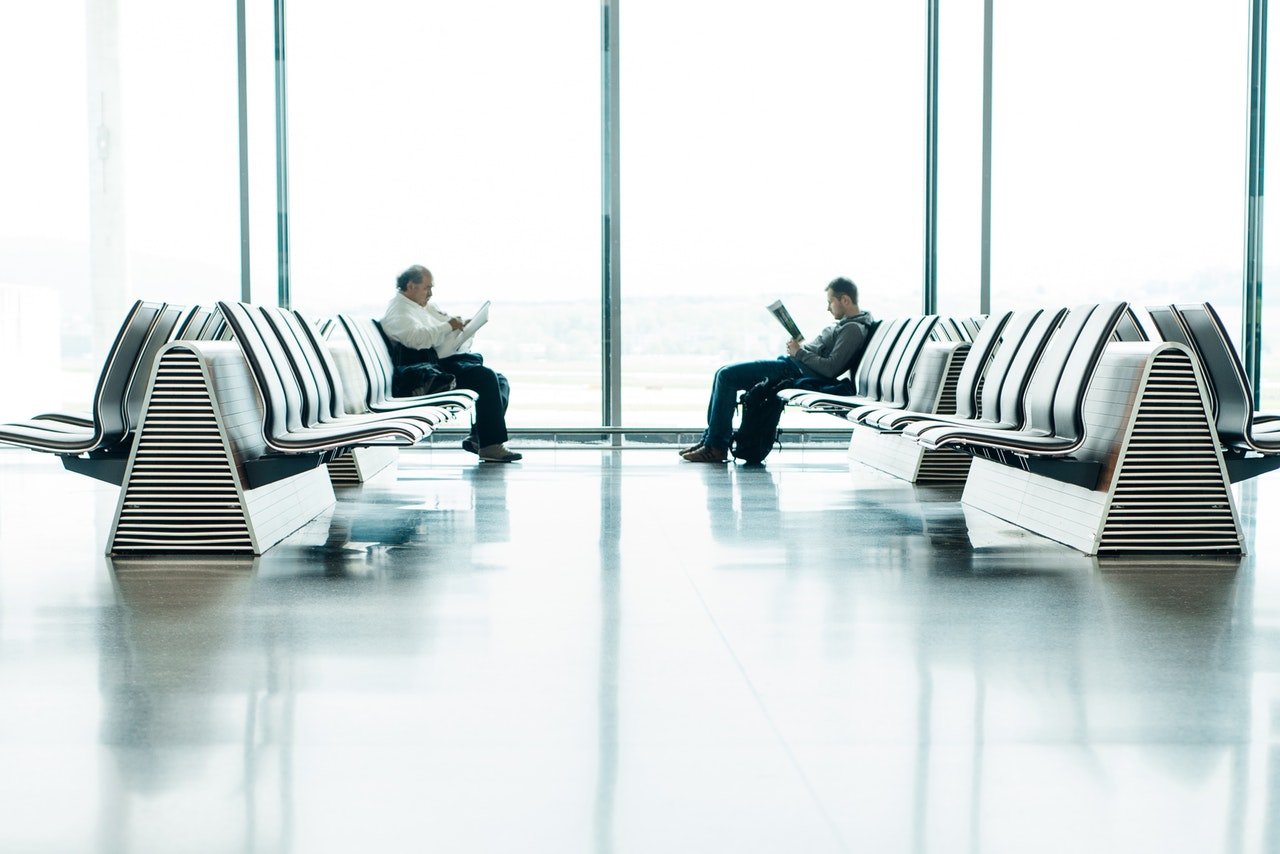 The most important thing about Bali airport that you need to know is the terminals. There are two terminals in Bali international airport; Domestic Terminal and International Terminal. Moreover, you need to pay attention to the gates. There are eight gates total for domestic terminal gates, 1A, 1B, 2, 3, 4, 5 and 6. While the international terminal has 14 gates total; 1A, 1B, 2, 3, 4, 5, 6, 7, 8, 9A, 9B, 10, 11, and 12.
Besides the terminals and gates, Ngurah Rai Airport provides several facilities for their guests. Clean and wide restrooms are available on every floor as well as cozy lounges! If you're hungry, several restaurants and cafes will please your tummy! Moreover, bookstores, pharmacies, and souvenir stores are easy to be found here. If you forget to change your money into Indonesia Rupiah, there are some money changers in Bali Airport as well. Information desks will help you out on every floor, with humble and warm officers in charge. So, just rest assure people.
How to Reach Certain Places from Airport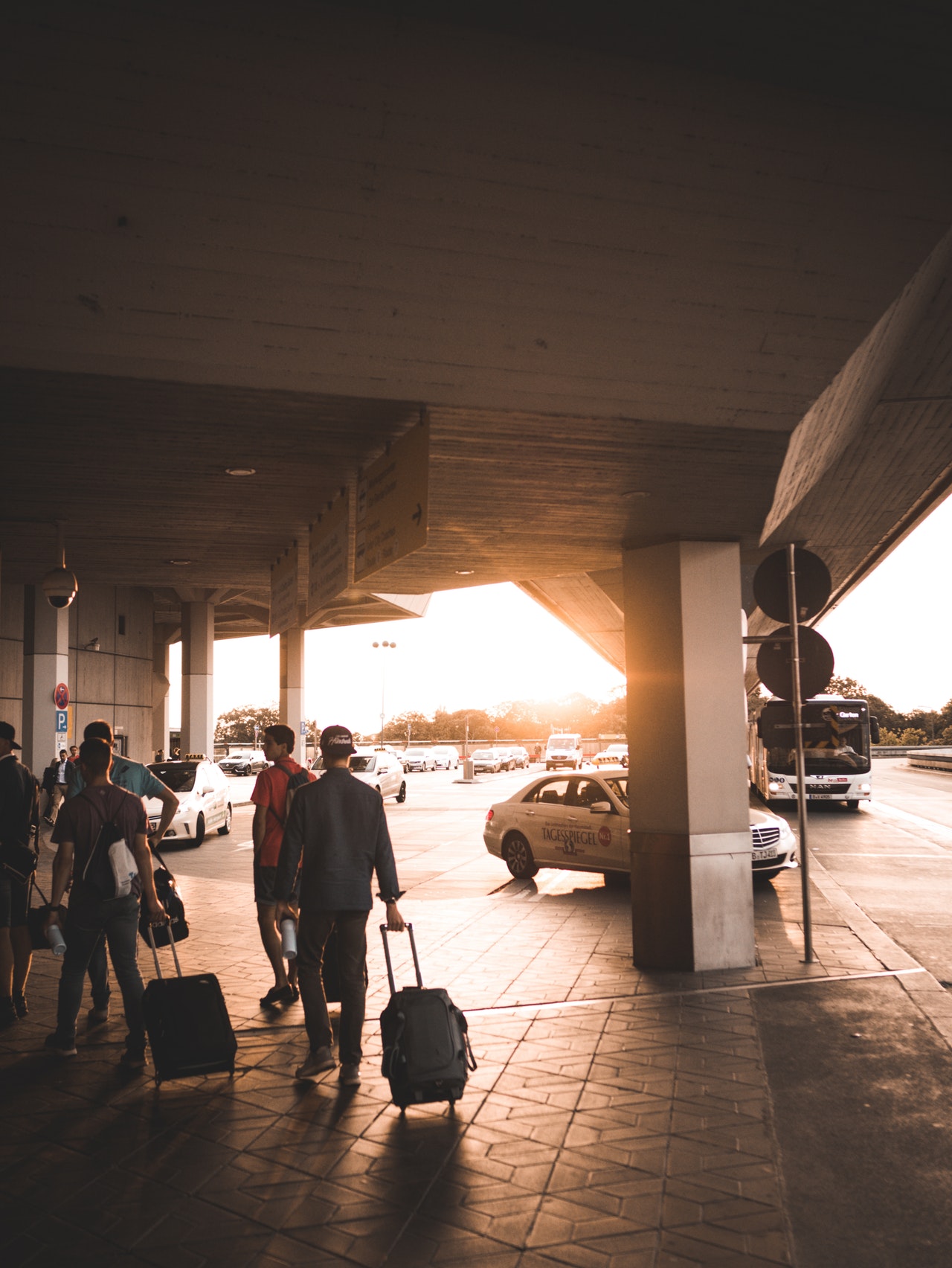 Once you arrive at Bali airport, you must be tired and want to go to your hotel. There are many ways to reach your hotel or any place that you want to visit after arriving at the airport. Please read it carefully and choose the most suitable transportation based on your condition
Book a private airport transfer or rent a private car
The first option is the best option among the rest. Before your arrival date in Bali, you can book a private airport transfer. This service is limited for pick-up or drop-off, from the airport to your hotel or vice versa. Moreover, if you choose this option, you don't need to worry about the rate! The vendor will give you the rate of the service, once you ask for the booking reservation. If you want to directly visit the tourism places, rent a private car with a driver is highly recommended. Moreover, you need to rent it for a day or more for the second option. Why should you get a driver as well? Local drivers usually know which is the best route to avoid traffic, as well as the fastest one. So, just need to chill out at the passenger seat!
Get the hotel pick-up service
Some of the accommodations in Bali provide hotel transfer to the airport and vice versa. So, when you book a room there, you can arrange your pick up service as well. Most hotels and resorts included the airport pick-up service when their guests book a room, but some of the hotels or resorts put the extra charge for it. Then, better for you to ask whether there is an extra charge or not for the pick-up. When you decide to take the hotel transfer, the first place that you'll
The easiest way to reach your hotel is by using the airport taxi. Practically you can find the airport taxi lining up nearby the arrival gates. However, when the peak season you might not get any of the airport taxies! 
Book online transportation
The last option might be a bit complicated since you need to walk out from the airport first and download the application. You can either book a car or a motorcycle.
Interesting Places Near Bali Airport
The best thing after arriving in Bali is indeed taking a rest first at the hotel. However, if you still have a bit more energy and time, you can spend them on the tourism attractions near Bali airport. What are they? Here's a list of the attractions guys;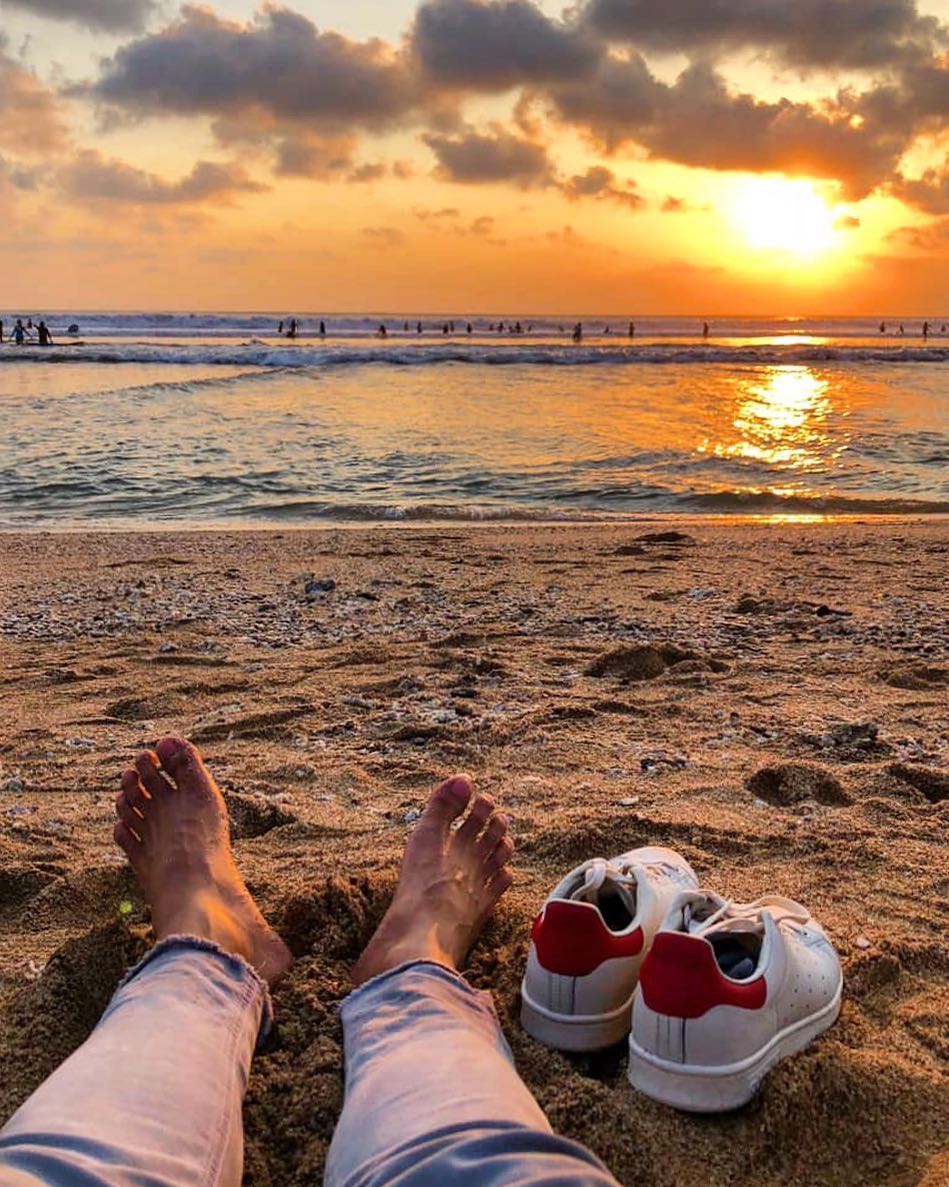 Not far from Bali airport, you can directly visit the famous beach in the land, Kuta Beach. This cost is a free-admission beach, and open 24 hours per day. However, the best time to make a visit here is in the evening when the sun about to set down. The panorama of the golden sunset in the edge of the horizon is the best attraction here. Lots of people come to Kuta Beach just to spot how incredible the sunset show is. Moreover, you can see some surfers play around with the ocean waves here!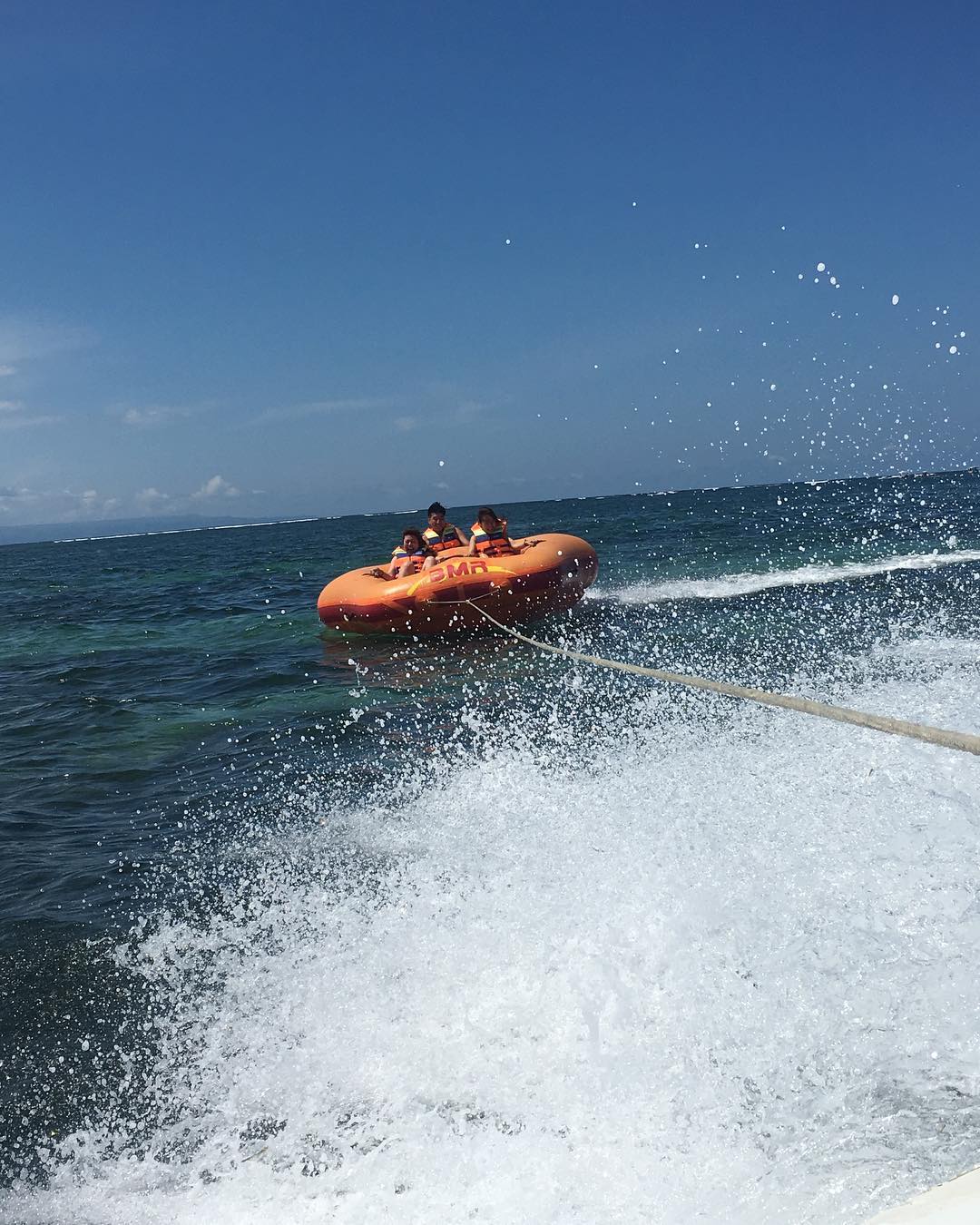 Besides Kuta Beach, Bali airport is close with Tanjung Benoa Beach. If you're a fan of water sports, this beach is a heaven on earth for every water sports enthusiast. You can practically find any kind of water sports like Banana Boat, Flying Fish, Jet Ski, even Flyboard! Ready to pump your adrenaline everyone?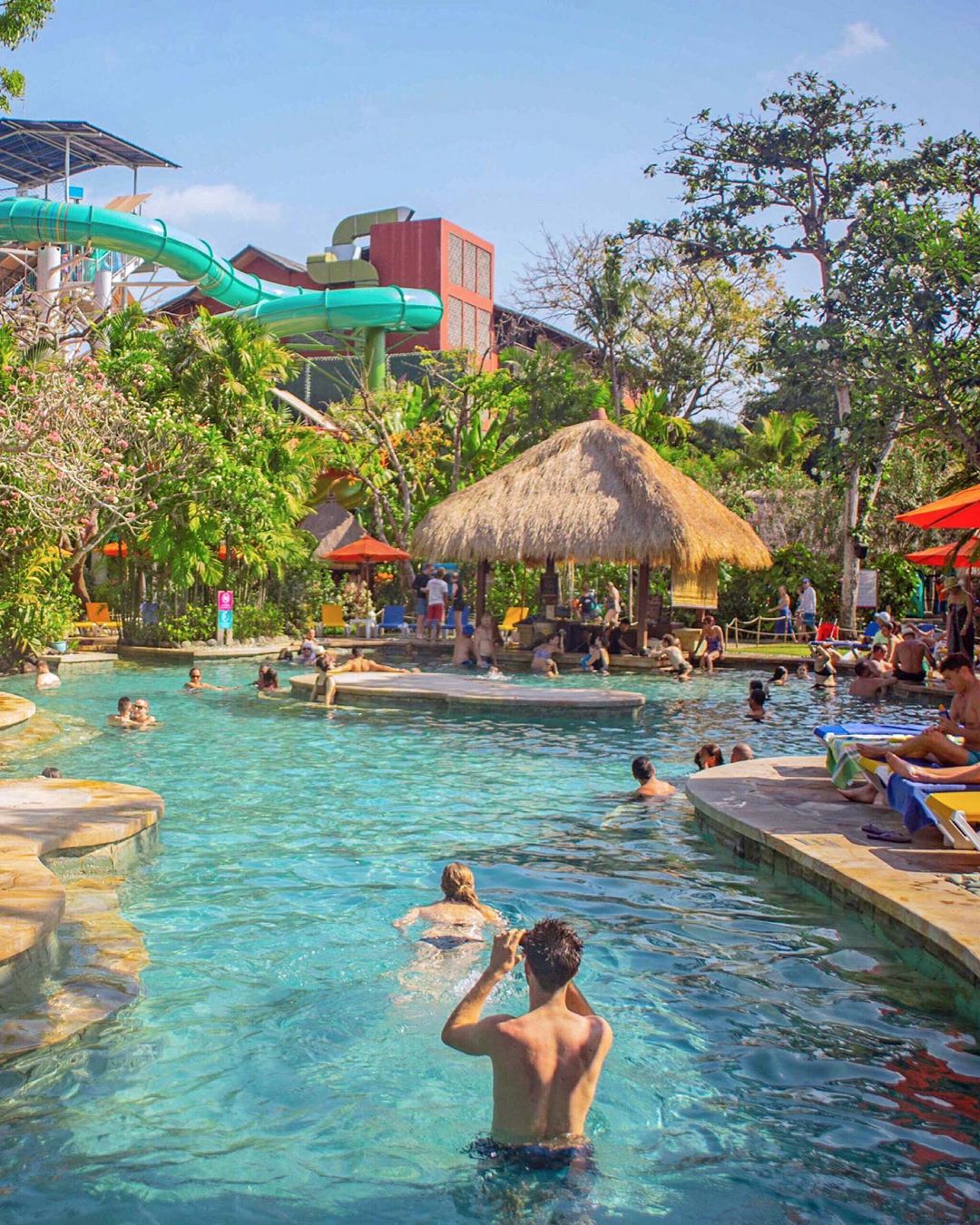 Let's get wet in the best waterpark in Asia! Waterbom Bali is just a few minutes away from Ngurah Rai Airport. You can try various heart-pumping rides here or just chill out in the lazy river.
Jimbaran Bay Seafood Club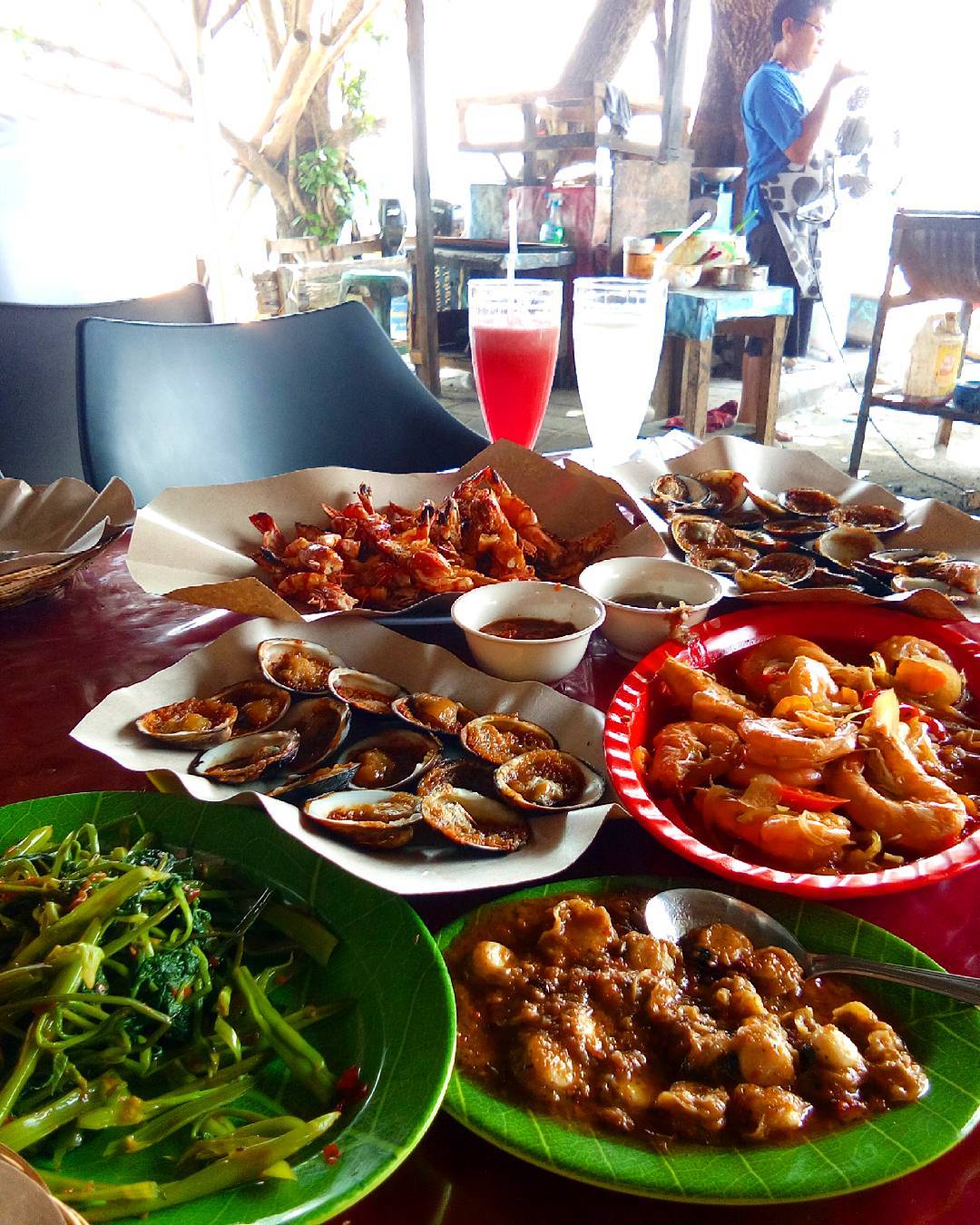 Carving for seafood dishes? Just drive for a few minutes away from Ngurah Rai International Airport to reach Jimbaran Bay Seafood Club. This restaurant has numerous seafood dishes that will make your tummy happy! (Ty)