Get a memorable journey with your beloved soulmate in Bali
Nowadays, there are many affordable things to do in Bali for honeymooners. While several years ago many people said that you need to spend a lot of money for a honeymoon in Bali. Well, not all things to do in Bali for honeymooners is expensive if you can find an affordable fun thing for couples in Bali. Therefore, for those who want to get a cheap honeymoon in Bali please keep reading this article. We will give you 6 recommendation affordable places to have a romantic Bali vacation.
Enjoying water splash in Waterblow Nusa Dua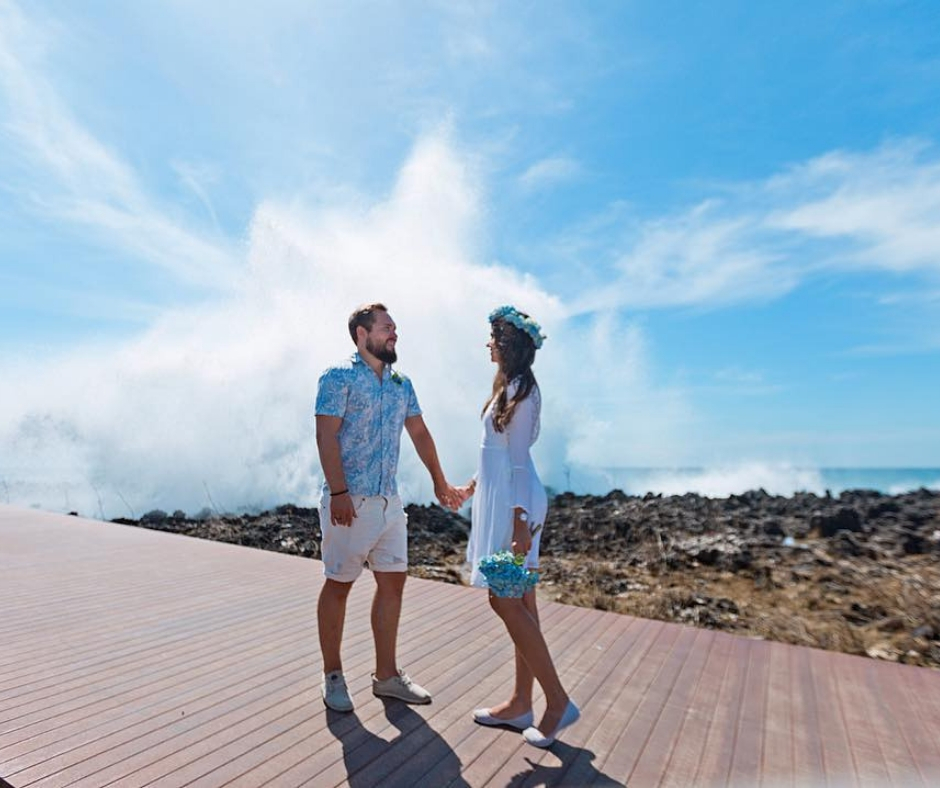 There are romantic things to do in Nusa Dua Bali. Like the name, you will find the waves that blew to the sky, and it is crashing the coral cliff. So, if you come to this place, bring other clothes because you can get wet. However, if you want to have romantic experience in Waterblow, the best time to come is at 8 a.m because at that time there are only a few visitors and you can have a better experience. You can walk around with your lover, then getting wet because of the water splash. For your information, you can visit this place for free and no parking cost. It is so cheap, isn't it?
Back to Nature in Tegalalang Rice Field in Ubud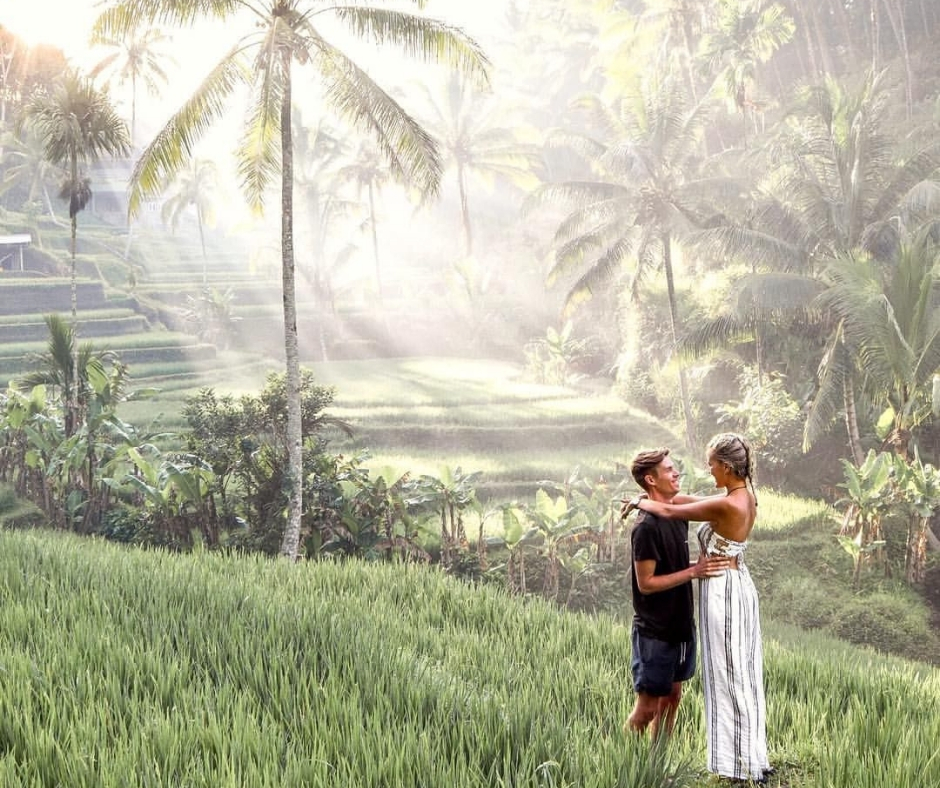 Other fun things for couples in Bali is in Tegalalang Rice Field is well known as Ceking Rice Field because it is located in Ceking Village, Ubud Bali. There is no entrance ticket, you only have to pay 1,000 rupiahs for parking cost.  You are able to watch the green rice field that can capture a different beautiful view of Bali. The best time to get the romantic vibes is when the sunset comes. You can have a sit in the near restaurant and watching the sun goes down slowly while the green rice turns into orange.
Have a Romantic Photo in Kayu Putih Beach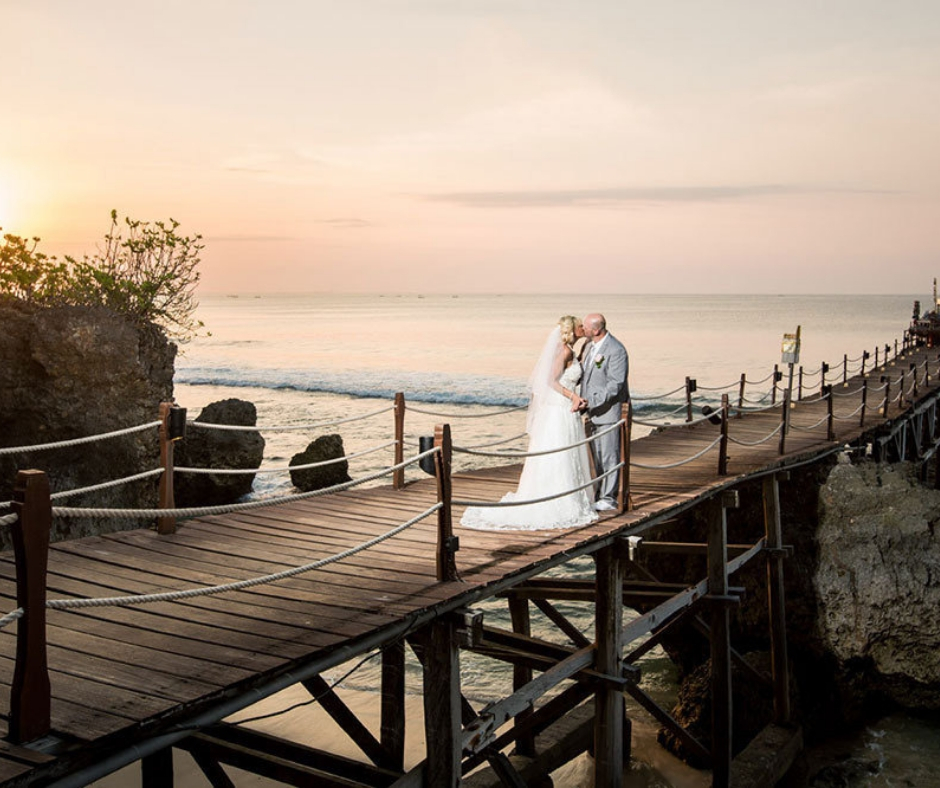 Kayu Putih Canggu Beach Bali is a lagoon or estuary that called as Loloan Yeh Poh. When the sea water is high, this beach will look like a lake. Therefore, to be able to enjoy the scenery when the sea water is high tide, a wooden bridge is built as a path to reach the center of the lagoon. Actually, the main function of this bridge is a way to cross from Canggu Berawa Beach to La Canggu Laguna restaurant. If your partner like to take some photos then Kayu Putih Beach is the best place for photo hunter. This place is also suitable to spend the nightlife in Bali for couples. Since you can see the beautiful panorama during the sunset plus the view of the bridge which adds a romantic impression.
Soak in Hot Spring Penatahan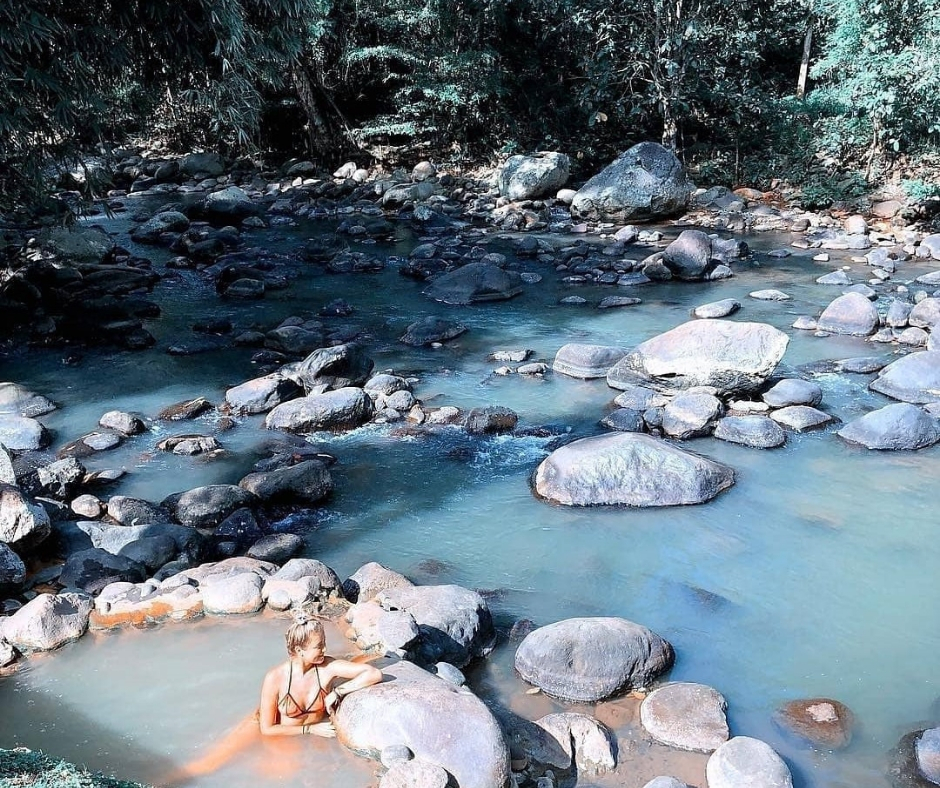 The hot water in Hot Spring Panatahan is from Yeh Panes Temple. The location of the temple is on the banks of the river Yeh Ho. The surrounding scenery is dominated by shady trees and rice fields. The amount of the sulfur and minerals in Hot Spring Panatahan is quite high. However, the smell of the horn is not so stinging. It is also ideal to be used as a cure for skin diseases. In addition, you can let go of your fatigue after walking around with your couple. There are so many benefits that you can get in this Penatahan Hot Water. If you do not want to be bothered with other visitors you can rent a private pool and pay 25, 000 rupiahs per one hour.
Explore The Heritage Tourism in Penglipuran Village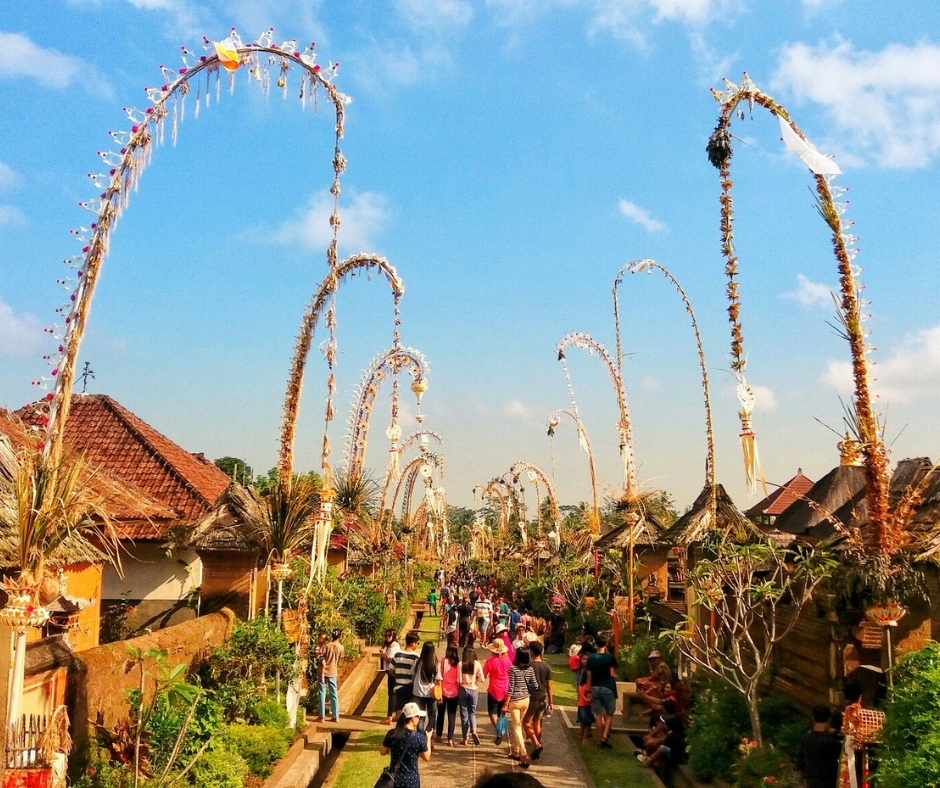 In Penglipuran Village, all traditions from the ancestors are still kept and must be preserved by all of society. This is an effort to preserve the culture by the people of Bali Island, known as religious Hindus. Penglipuran Village has been named as one of the best villages in the world besides Giethoorn Village in the Netherlands and Mawlynnong Village in India. This village is very clean and there is no visible garbage. This can happen because of the high public awareness of the importance of cleanliness. The best time to visit this village is before and after Galungan Day. You may see beautiful penjor (long ornamental bamboo outside the entrance in every house in Penglipuran Village. It is also fun things to do in Bali for honeymooners. For the entrance ticket, you only have to pay around 7500 rupiahs!
The Hidden Gem in Angle's Billabong in Nusa Penida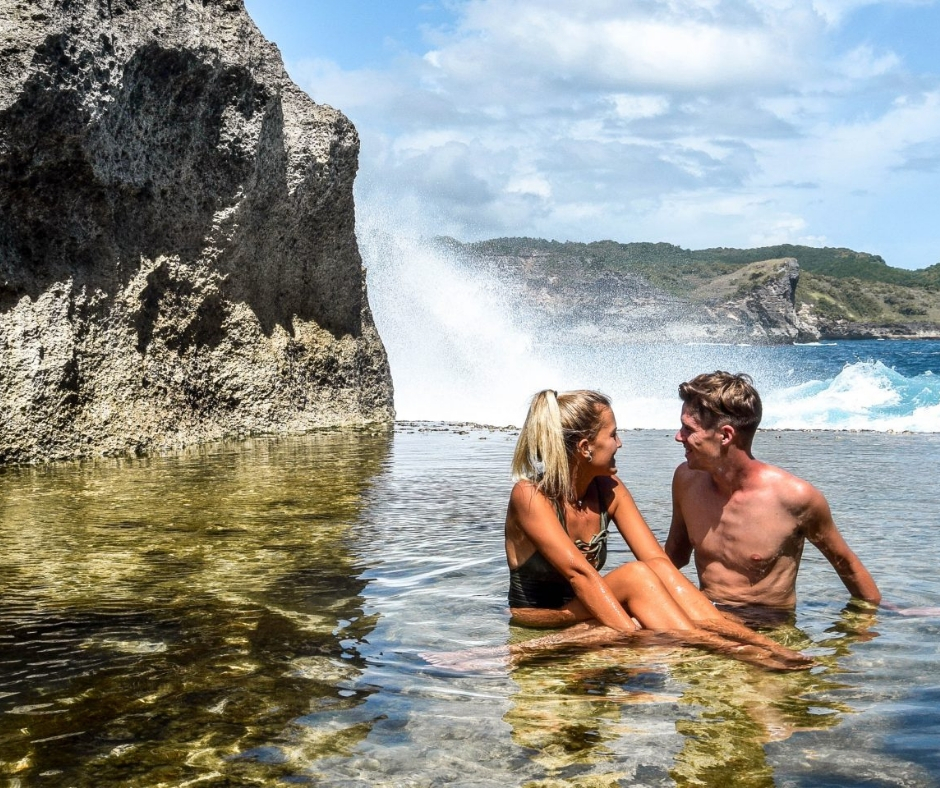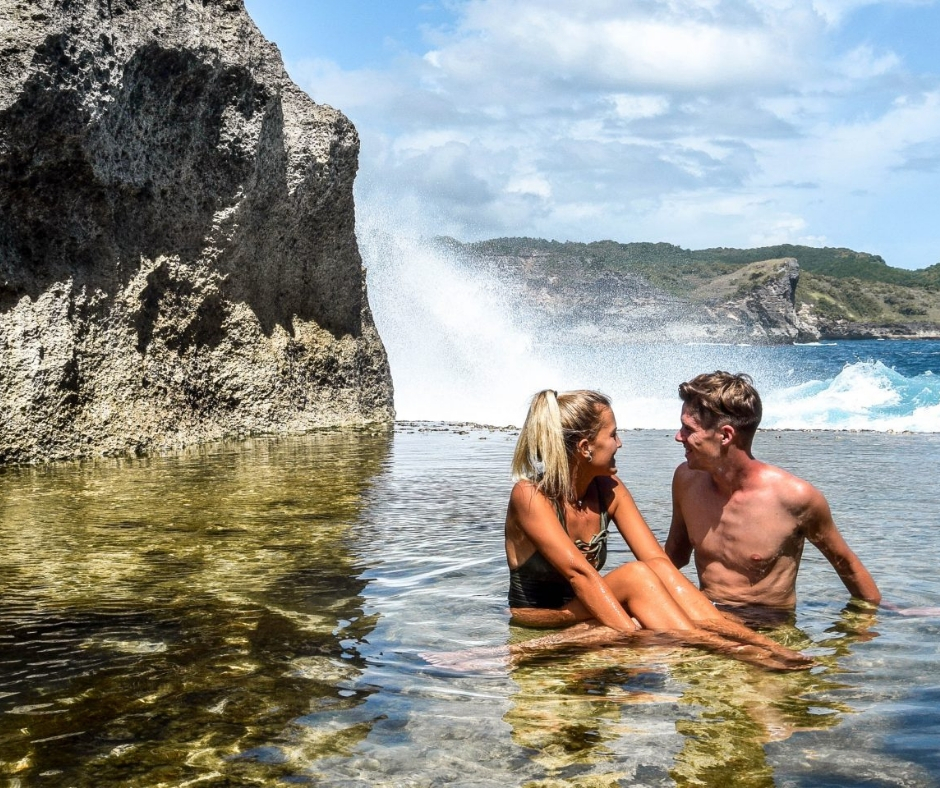 Angel's Billabong Nusa Penida is the final estuary of a river before the river water reaches the ocean. This enchanting natural phenomenon creates a natural pool that is very beautiful and stunning. Angel's Billabong Nusa Penida has a very artistic character with yellowish green coral rocks. It looks more beautiful with the clarity of the water flowing. The most fun things for couples in Bali is swimming in Angle's Billabong Nusa Penida. You and your partner will get a different experience. The quiet and comfortable location will make you feel comfortable in this place. Besides that, the ocean view is priceless when you swim in this location. Get a romantic experience while swimming in Angel's Billabong with your soulmate. (Syn)