10 Great Ideas of Things to See in Bali Indonesia
What are your things to see in Bali Indonesia? With tons of attractive objects, listing our own destinations will be confusing. There is no place that doesn't have mind-blowing view! Relax your mind and prepare your luggage, we have 10 great ideas of places in Bali that won't make you regret to visit them. Don't forget your sun block cream and fancy sunglasses people! Check these out!
1. Lovina and Menjangan Snorkeling Tour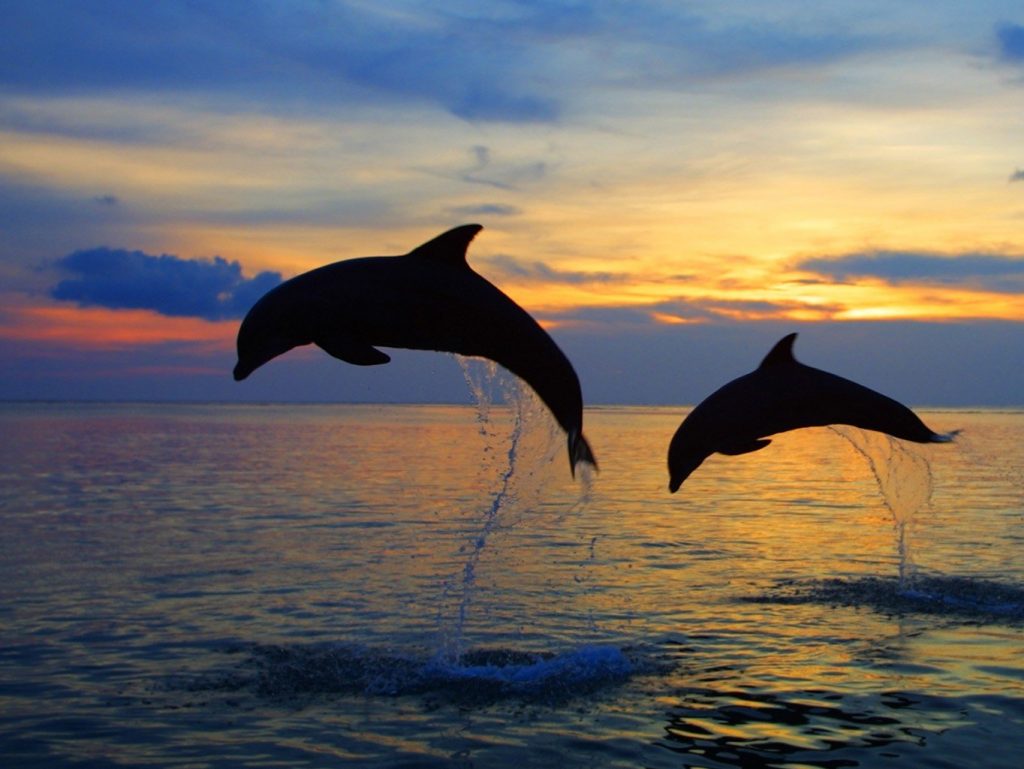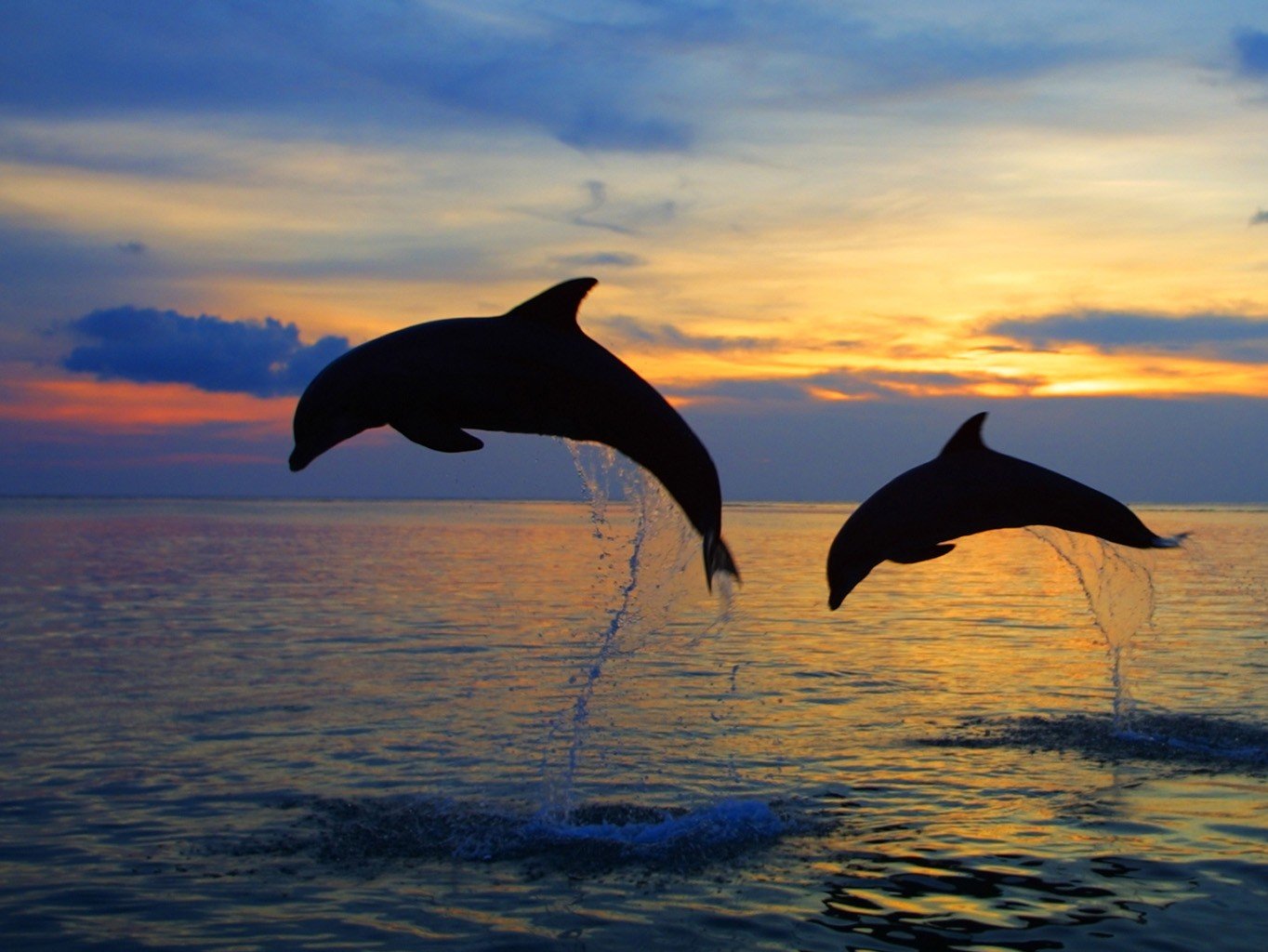 Panorama of sea world, a great view that can't be found in any places. Thanks God you'll manage to catch this view in Bali. Besides jaw-dropping scenery of beaches, Bali will bring you into deeper sea adventure. Lovina and Menjangan Snorkeling Tour is your accommodation to explore underwater view.
Lovina and Menjangan Island are two among several spots in Bali where you'll find a quiet and virgin tourism place. Surrounded by clean ocean, these destinations have numerous sea creatures. They live peacefully here and you can directly interact with them. Snorkeling in here is fun things to do in Bali if you're curious about underwater panorama. While you're snorkeling, some fish such as clown fish and angel fish will move closer to you. They will swim around cutely out of their curiosity. Moreover, the best thing in here is you're able to watch dolphin or manta ray live! Well, in this case, you need to use your lucky star.
Related Product:
2. Taman Festival Park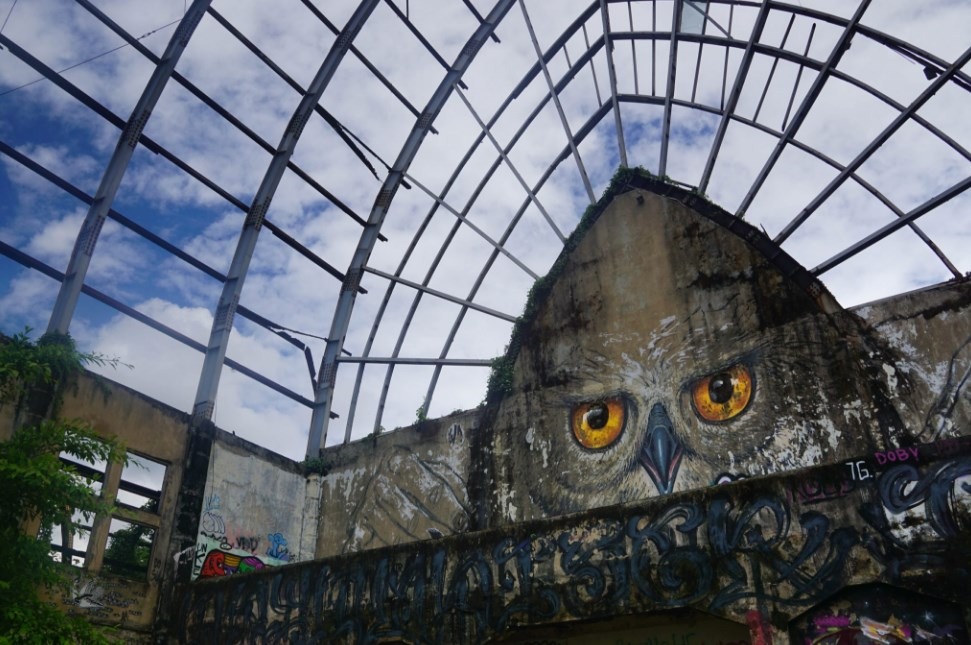 Urban legend in every place is always fascinating. Even though you're afraid of ghosts, monster or any other astral objects, listening to dark story is a challenging activity. Let's try something different for your lovely trip in Bali! As mentioned before, urban legend is such a great thing, and urban trip will bring your romantic trip into a special trip ever! The best place in Bali for couples for this occasion is Taman Festival Park. This abandoned park will thrill your body moreover, pump your heart crazily. The best areas to feel the creepy atmosphere are Theater and Crocodile Park. When you walk into theater, you'll definitely get a goosebumps! The silent stage and empty audience seats create such creepy sensation. You'll once stuck on this spooky atmosphere till, Waa!!! Bunches of bats flying down suddenly and creep you out.
Second spooky spot is Crocodile Park. Such regrettably you can't enter this area. There is a rumor that the crocodiles are wild and cannibals! Well, crocodiles are not easy to be tamed or controlled. However, after this park was abandoned, none feed them and they started to attack and eat each other! What a creep. It's better to avoid this spot. That's definitely not funny if the crocs chase you wildly when anybody's around.
3. Bali Wake Park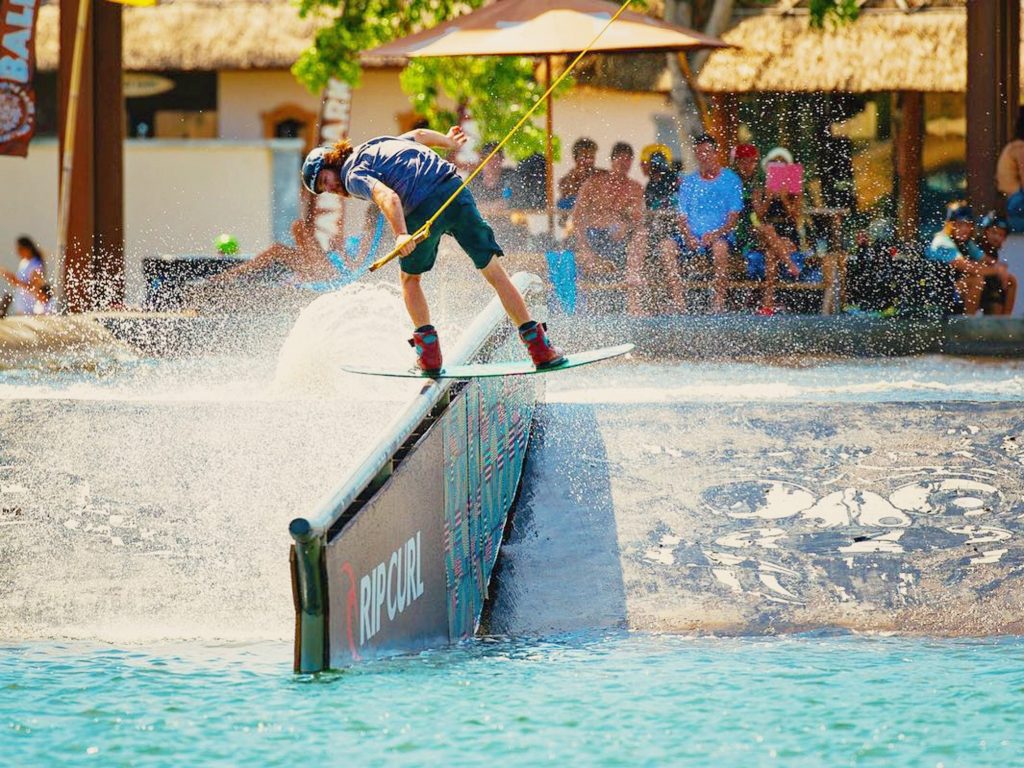 Good news for every water-related activities enthusiast, you'll have to try a great water sport. Have you tried wakeboarding? Bali Wake Park is an artificial lake where you can experience wakeboarding. Actually, you're able to do it at the beach, nevertheless you need to rent a speed boat. You'll need to wait and queue for your turn. That is because speed boat is unable to carry more than two people to have wakeboarding. Unluckily, you can wait forever for this if anyone wants the same activity at the same time. Bali Wake Park provides you the great experience without waiting for long time! In here, 8 people can do wakeboarding at the same time! No need to get sunburned or bored, you'll get your turn quickly! Your board will be pulled by the cable system and of course your safety is guaranteed!
Related Product:
4. Sambangan Secret Garden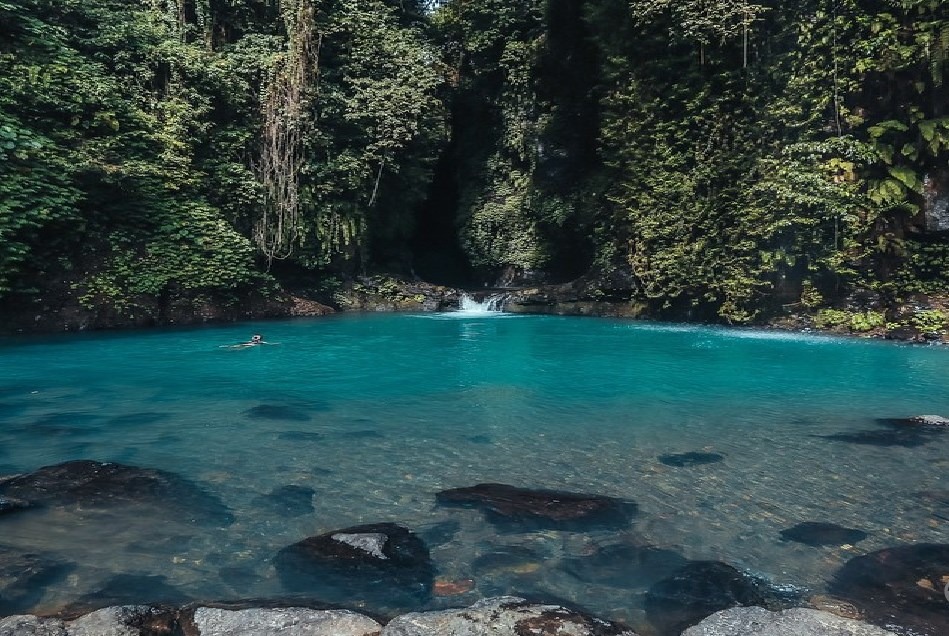 What is your trip revolution in 2018? To make it more specific, your Bali trip revolution in 2018? If you still have no idea of it, then this list will help you. To find things to do in Bali 2018 you must firstly do is finding brand new places. Then, Sambangan Secret Garden will float on your mind. Similar to its name, this place is furtive place that almost none knows about it. Its location is a bit isolated and covered with tropical forest. Furthermore, this place has 7 jaw-dropping waterfalls and challenging cliffs. Most of visitors here try to jump down from the cliff, then dive into a crystal clear and fresh river below. This place will give you a big revolution on your trip and become your must not missed things to see in Bali Indonesia.
5. Tanjung Benoa Water Sport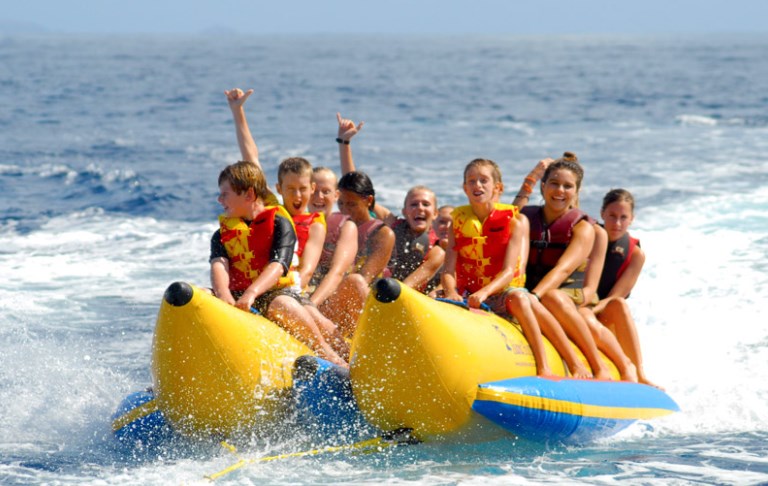 Sunset hunting, sunbathing, doing water sports, watching cultural attractions, souvenirs shopping, nature exploring are six things to do if you visit Bali. One that can't be skipped is water sport. Not many beaches provide water sport due to their natural conditions. So, if you want to try complete water sports, then Tanjung Benoa is your perfect beach. Tanjung Benoa Water Sport provides its visitors with lots of fun water activities. You'll get to ride Banana Boat, Flying Fish, Rolling Donut and many more! Ask for the best package then you'll fill your happiness box in no time!
Related Product:
6. Sanur Beach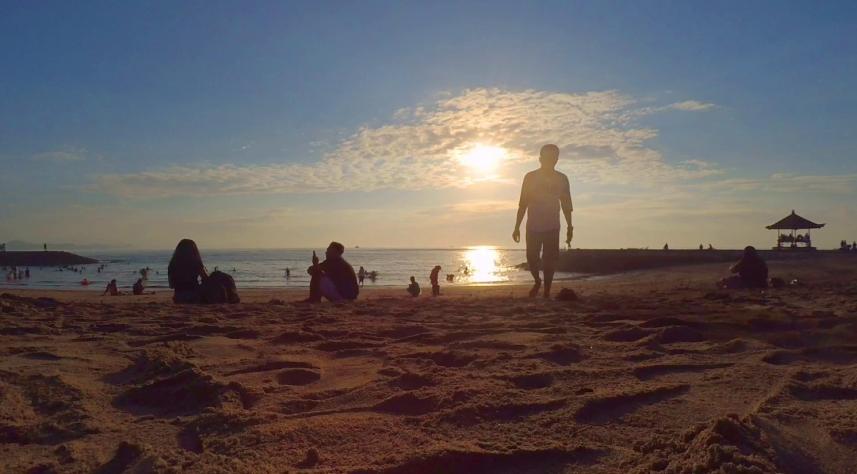 If you can see sunset vista in Bali, you'll be able to spot the sunrise as well. Where can I watch the sunrise? Bali destination place that matches with it is Sanur Beach. For your information, this beach is the oldest tourism destination in Bali. Moreover, this place has been famous for its great beach sunrise panorama. If you book a room in hotel near Sanur Beach, don't miss the chance to watch sunrise. Set your alarm on the time when the sun arises, then you'll have a private show of beautiful sunrise. In addition, your energy will get recharged in no time and you can start your day happily.
7. Bali Sobek Rafting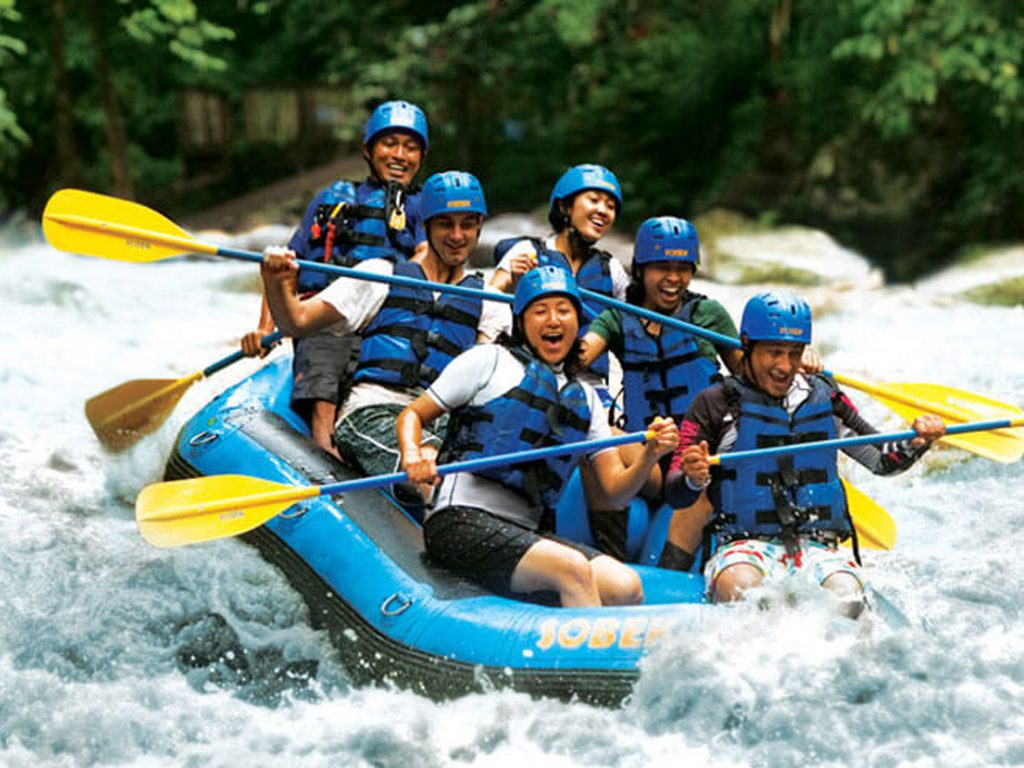 What is the best place in Bali to feel natural ambiance? Everywhere! Especially Ubud. Ubud still holds on rural traditions and the environment is clean and fresh. The iconic attraction here is Bali Sobek Rafting which is rafting along Ayung River. Why rafting? Because the longest and biggest river in Bali flows across Ubud! Moreover, the characteristics of Ayung River are suitable for extreme activity, rafting. You'll be floating and bumping the rocks along the river. The excitement will make you scream out of your lung! You can't miss it for your things to do in Ubud.
Related Product:
8. Iboe Soelastri Cooking Class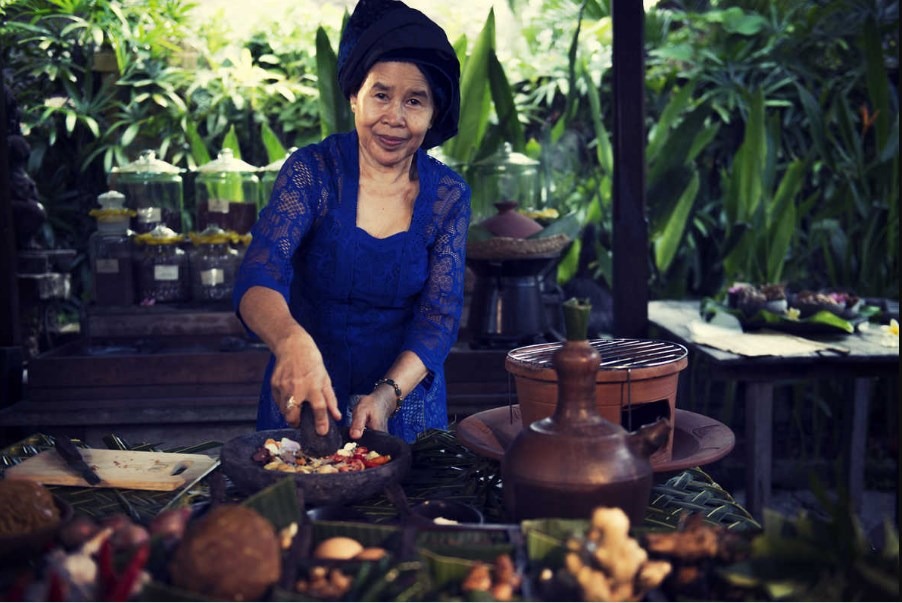 Best place to visit in Bali when you're about to learn cooking is Iboe Soelastri Cooking Class. Different from any other cooking class, in here you'll experience the whole process of cooking. You'll buy your own ingredients in market, cooking them with traditional technique and serve them in ethnic utensils. While you're cooking, the experts will guide you and explain the history behind the technique. Almost all of dishes that you cook are Indonesian ethnic dishes. Once you finish the class, you're able to make your own Indonesian food anywhere you like.
9. Waterbom Bali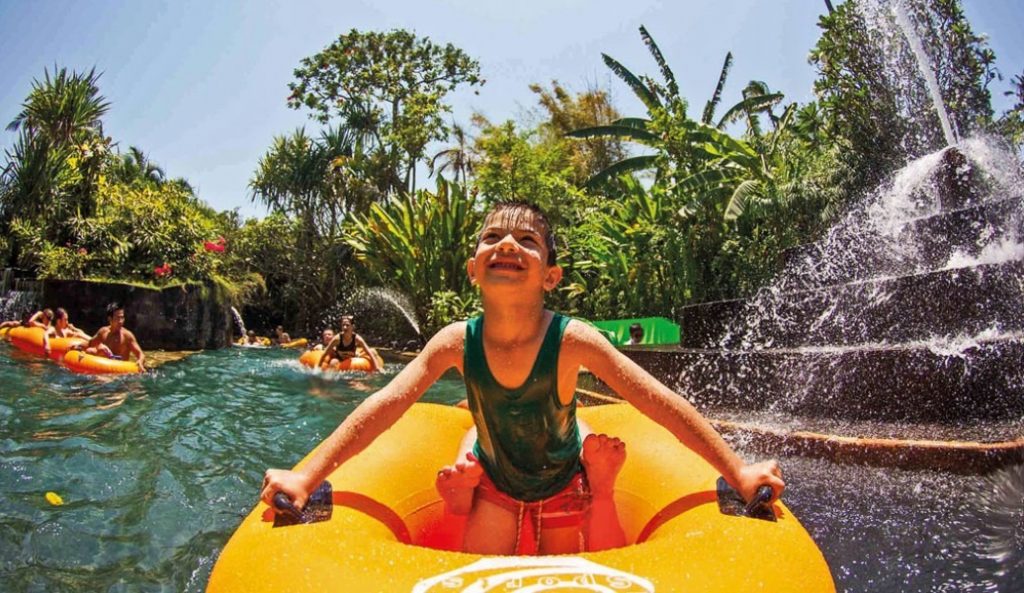 Bali is suitable tourism place for anyone. Moreover, you can visit here alone, with your partner, even for big family trip! Family trip means children will come along, and the difficult task is finding best destination for them. Waterbom Bali is the best things to do in Bali with kid. Bring your whole family members here and let them experience the best water slides! The world-class slides will make your children busy and you'll be at ease because the lifeguard will watch everyone out. Great right?
Related Product:
10. Mirror Lounge and Bar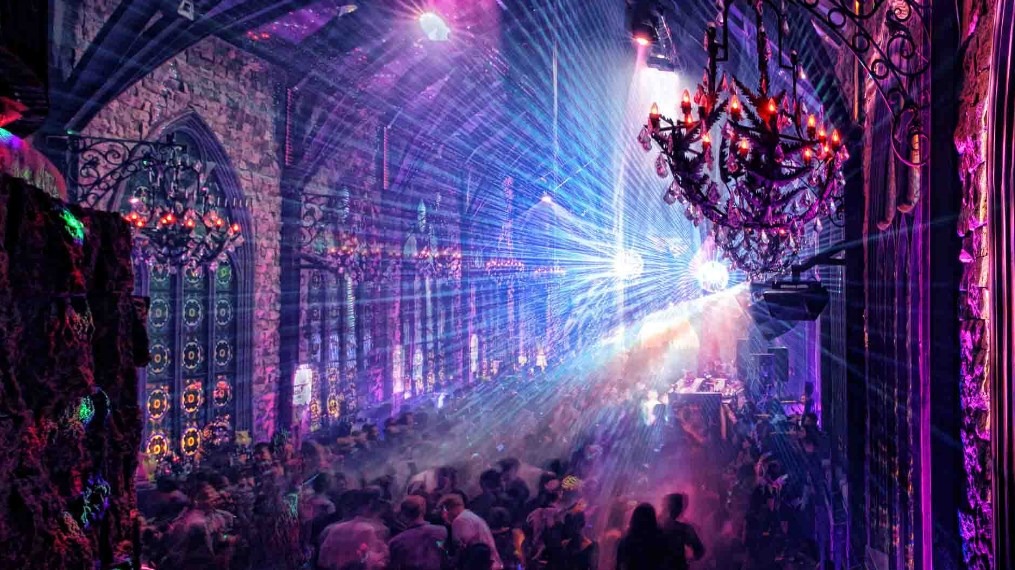 You're not a morning person? Then nightlife in Bali is no less attractive than the day life. Wear your best clothes and walk into Mirror Lounge and Bar. This gothic-cathedral-style bar will heat your night with its unique vibe. The interior here is one of the things to see in Bali Indonesia that you can't ignore. Hogwarts ambiance will spread out once you walk in. Dance till the dawn with the great dance music provided by this bar, then your nightlife will definitely be much more alive!