10 Best Family Things to Do in Bali
There are plenty of family things to do in Bali. Couples see this island of gods as a romantic place for honeymoon. Do you know? This island with scenic view and unique culture is also a perfect destination for family tour. With so many interesting tourism objects, there are a lot to explore in Bali. Perhaps you and your family have decided to have Bali as the next destination for your family trip. This article sums up 10 best things to do in Bali with family.
1. Elephant Safari Ride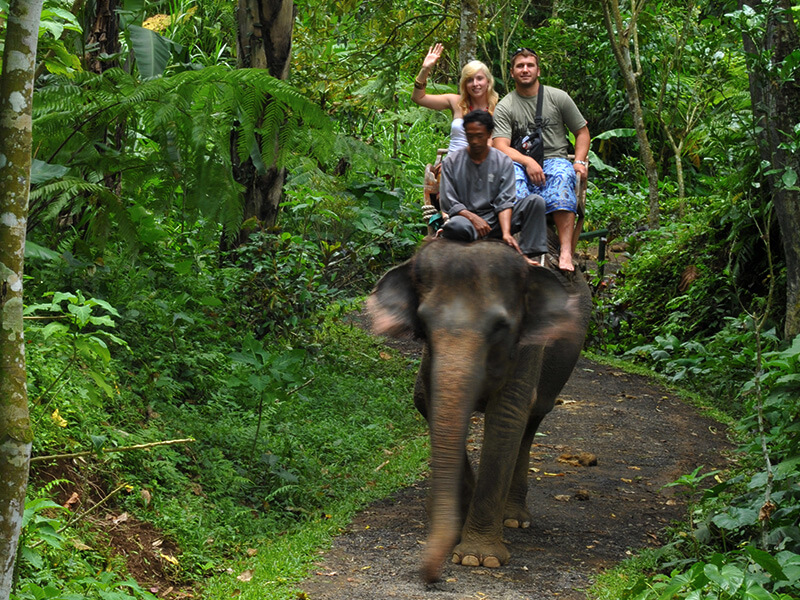 Exploring jungles is a fascinating activity to do with the whole family. Bali Adventure Tour allows you to go on safari on the back of elephants. Don't worry; the elephants are all well-trained and tame. Because of its safety, Elephant Safari Ride can be one of your must-do things to do in Bali with toddlers. The elephants will take you around Bali's green jungle. Besides going on safari atop an elephant, you can also enjoy the elephant education show and the gourmet buffet lunch. If you want more, you can add the 90-minutes Balinese massage to your package to get yourself relaxed and recharged.
Related Product
3. Tanjung Benoa Bali Watersport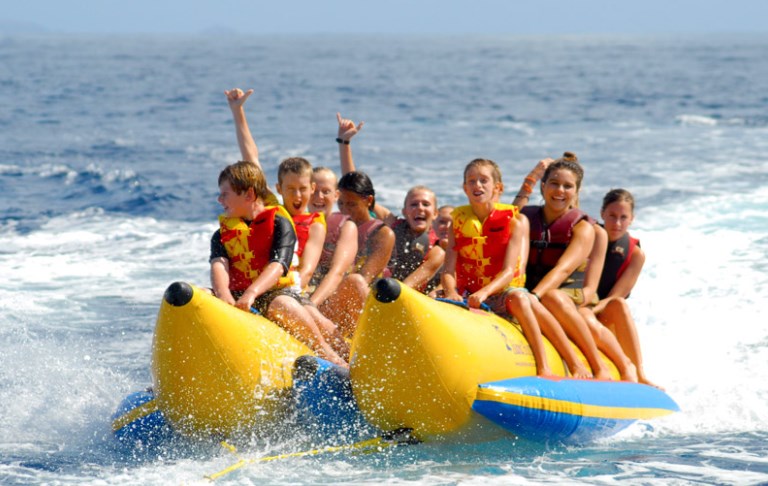 Nusa Dua offers various thrilling family things to do in Bali. Children and adults alike can get wet and have fun in Tanjung Benoa. There are bunches of fun adrenaline-rushing activities you can try, such as riding on banana boat, parasailing, jet skiing, snorkeling, fly boarding, sea walking, diving, and many others. From Tanjung Benoa, you can also get on a boat to visit Turtle Island. Visitors can observe turtles and baby turtles in this small island. Boarding on a glass-bottomed boat to observe the sea under is one of the exciting things to do in Bali with toddlers. Be mindful that Bali is a tropical island and Tanjung Benoa is one of its sunniest regions.
Related Product
3.Devdan Show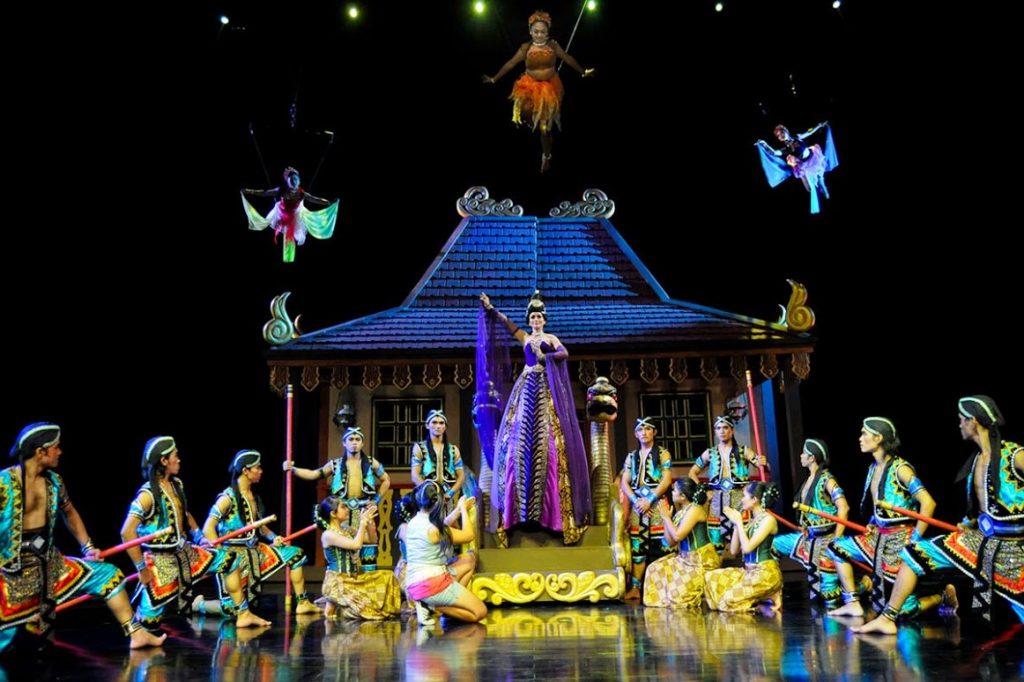 While in Bali, make sure you and your family members learn about its unique culture. By watching Devdan Show, you can get to know about traditional dance of Bali and other regions in Indonesia, including Kalimantan and Papua. The show combines those traditional dances with attractions, acrobatic moves, and contemporary dances. Kids and adults will get wowed by the performances of dancers in dazzling costumes. You can enjoy watching Devdan Show at ITDC Complex, Benoa, South Kuta. The show begins at 7.30 p.m. and ends at 9 p.m. It is perfect place to drop by before or after dinner.
Related Product
4.Waterbom Bali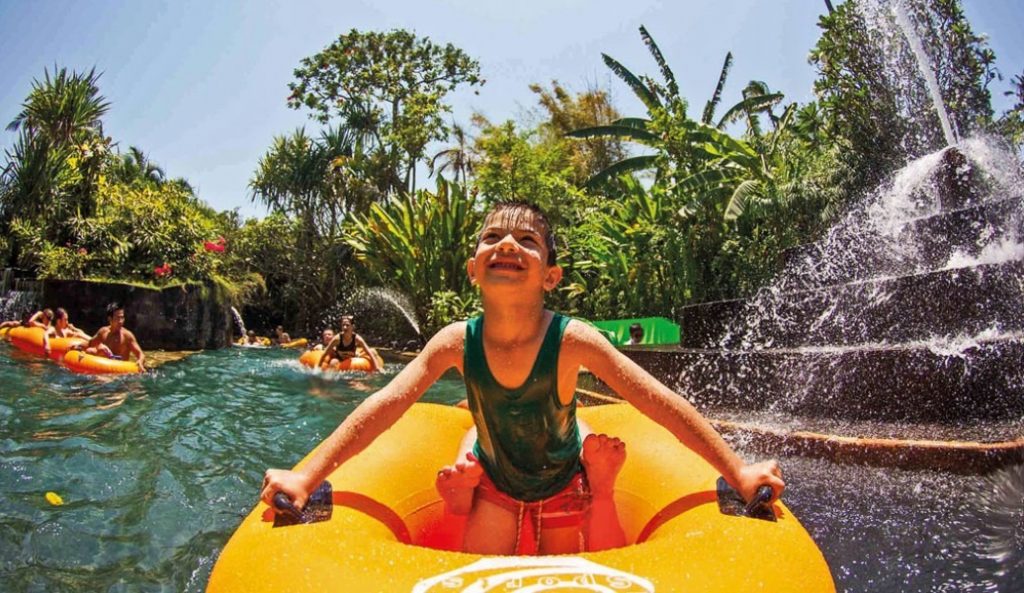 This water park is the best modern place in Bali to have fun with water. All waterslides and attractions, as well as its Funtastic and Lazy River, are worth to try. You can also rent gazebos to have family gathering in this park. Some points to note: Waterbom Bali has its unique payment method using Splash Band which credits are refillable. The waterslides require different minimum height and age.
Related Product
5. Lovina and Menjangan Snorkeling Tour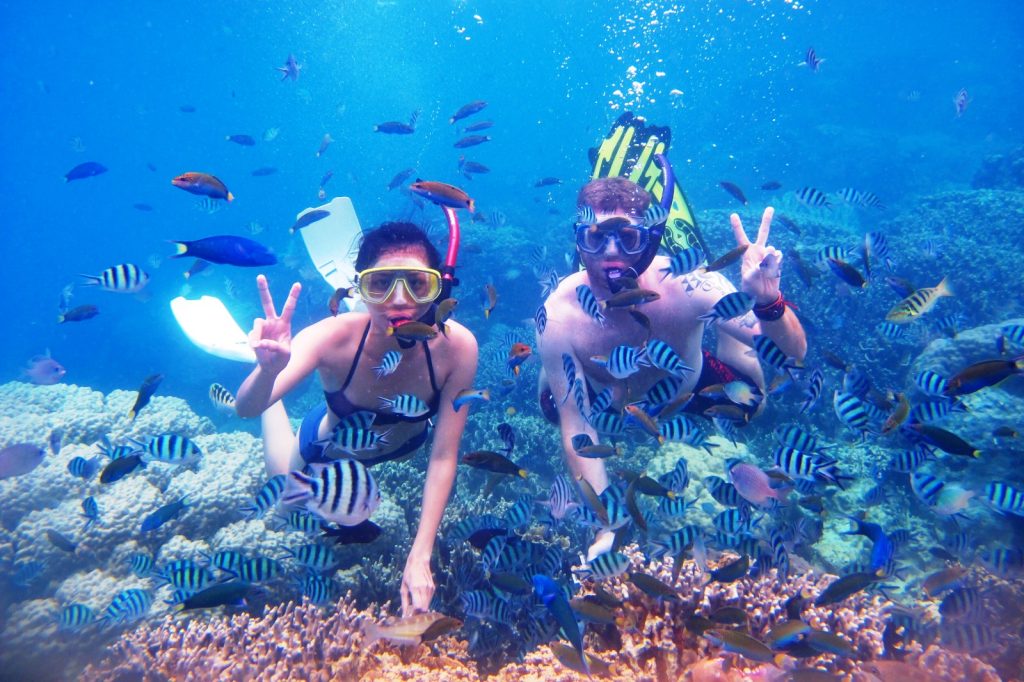 The beauty of Bali's underwater is far from being questionable. People enjoy snorkeling around Bali. Lovina Beach and Menjangan Island are just two of the numerous best snorkeling spots all over Bali. You will enjoy getting closer to Bali's marine life. It is never too much to swim with all those colorful corals and various kinds of fish. There are tropical angelfish, clownfish, and many others. You will have a chance to see dolphins and manta rays! Note: Don't forget to bring your swimsuits and/or extra clothes!
Related Product
6. Bali Bird Park
Home for 250 species of birds, visiting this park is one of the must-do family things to do in Bali. Bali Bird Park is the very place to have a day out with birds. Explore all its seven regions to see various kinds of birds with indigenous plants from their natural habitats. The regions are South America, South Africa, Sumatra, Borneo, Papua, Java, and Bali. Bali Bird Park also has several special feeding programs, bird show, komodo experience, hands on birds, and 4D cinema shows.
Related Product
7. Tanah Lot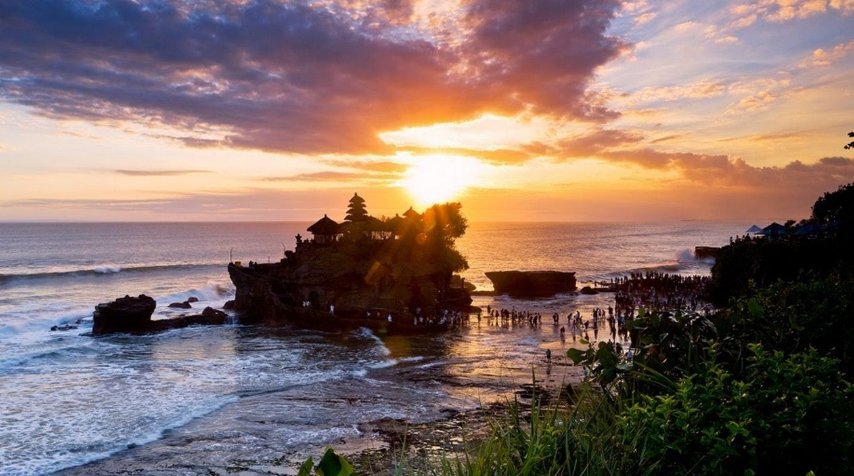 Bali is famous for its temple, and Pura Tanah Lot is one of its most renowned ones. The exclusivity of this temple lies on its location, that is, on a large offshore rock. Couples consider the sunset view in this temple area romantic. Many often have their pre-wedding photos taken with this backdrop. The interesting history of the place makes Tanah Lot suitable destination for family trip. Visitors can walk to the temple during low tide. Unfortunately, the path will be underwater during high tide, making it look like a separated beautiful rock island.
Related Product
8. Monkey Forest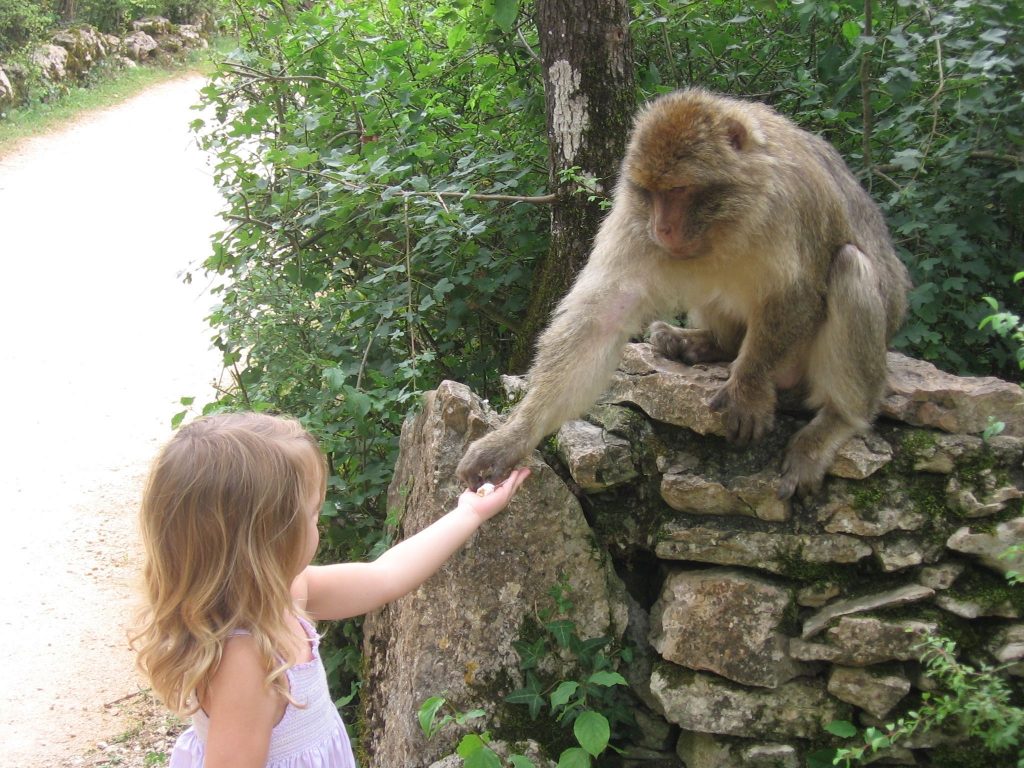 Ubud is a must-visit region in Bali for nature enthusiasts. Here, you can visit Monkey Forest, a place to observe monkeys and their babies in their natural habitats. The Sacred Monkey Forest is home for Balinese long-tailed monkey, also known as the macaques. Being a sanctuary for the monkeys makes this site well-preserved. You will feel magical atmosphere when you get yourself inside the forest. Monkeys are not the only thing you'll see in this forest. Inside, there lies Pura Dalem Agung Padangtegal, a temple built in the 14th century. You can also see Pura Beji, a temple for melukat (spiritual and physical cleansing ceremony) in the northwest area. In the northeast area, there lies Pura Prajapati, a temple adjacent to a cemetery.
Related Product
9. Elephant Cave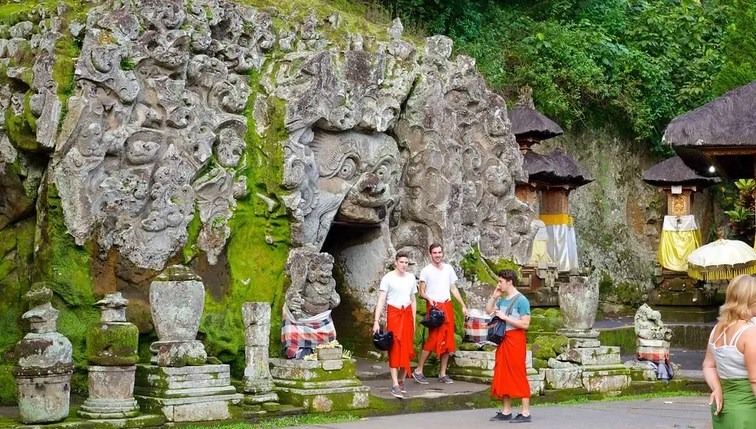 Other than the Monkey Forest, visiting Elephant Cave in Ubud is also one of the great family things to do in Bali. Goa Gajah or Elephant Cave is an artificial cave built around the 9th century as a site for meditation. Local people believe that Kebo Iwa, one of the legendary figures in Bali, built this complex. You can see various symbols of Hinduism and Buddhism. The mesmerizing view of the complex makes Elephant Cave worth to put on your itinerary.
10. Banjar Hot Springs Complex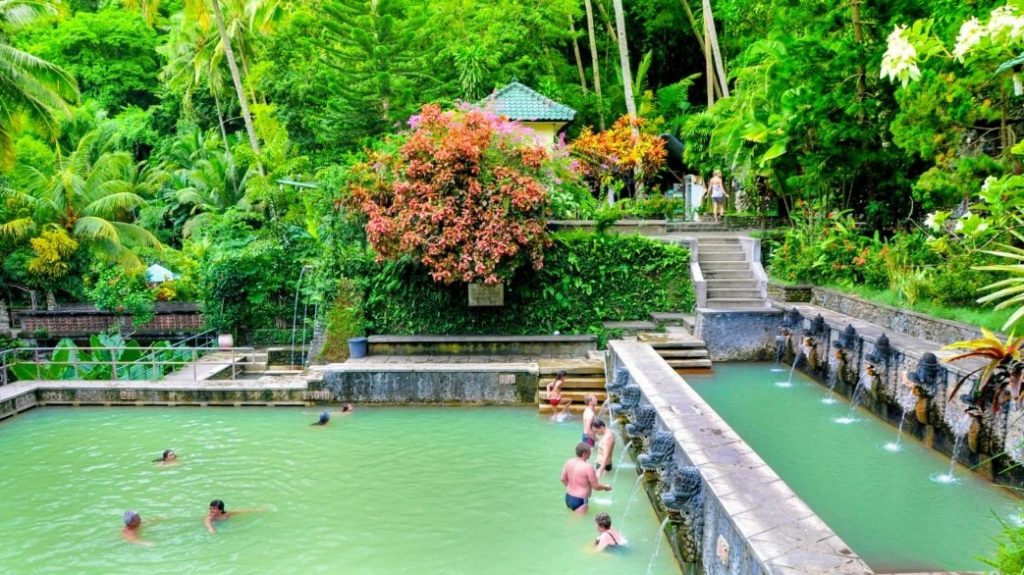 Travelling is not only for relaxing our mind but also for refreshing our body. For this purpose, you might want to bring along your family to Banjar hot-water springs. While having Balinese unique ancient decorations, the complex also includes modern facilities for its visitors. Taking a bath at the pools will give you shooting and therapeutic experience.